Golf und Wellness in Kanarische Inseln
Golf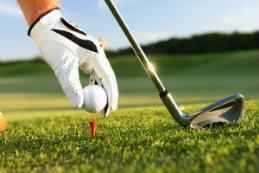 If you are passionate about golf, Riu Hotels & Resorts offers you several hotels that are located near some of the best golf courses in the world. We know that holidays is not only for golfing, but also to have the best stay. That is why you will find a pleasant atmosphere and the personalized service you deserve. So you can enjoy your favorite sport without losing sight of comfort and good service. Just choose your favorite destination and the area closest to our hotel and we will do all the rest.
Gran Canaria
Real Club de Golf
T: +34 928 350 104
F: +34 928 350 110
gerencia@realclubdegolflaspalmas.com
www.realclubdegolfdelaspalmas.com
Anfi Tauro Golf
T: +34 928 560 462
F: +34 928 562 035
golf@anfi.es
www.anfitauro.es
Salobre Golf
T: +34 928 010 103
F: +34 928 010 104
reservation@salobregolfresort.com
www.salobregolfresort.com
Meloneras Golf
T: +34 928 145 309
F: +34 928 146 066
melonerasgolf@lopesanhotels.com
www.lopesanhotels.com
Maspalomas Golf
T: +34 928 762 581
F: +34 928 768 245
reservas@maspalomasgolf.net
www.maspalomasgolf.net
Wellness & Spa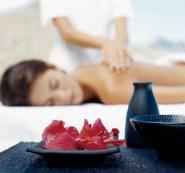 If you want a destination where you can relax and enjoy every minute of your stay then Clinica Palmeras located in the Hotel Riu Palace Maspalomas, offers you all the beauty treatments and massages to leave stress aside.
Clinica Palmeras has the following facilities:
3 massage rooms
1 Treatment room
Relax area with indoor pool
Sauna
Steam bath
Rasul bath
Among the wide range of treatments you can choose the one that best suits your needs:
Massages:
Full body massage
Sports massage
Foot reflexology massage
Acupressure massage
Lymphatic drainage
Energy relax massage
Shi-Tao massage
Ayurveda massage
Shiatsu massage
Baths:
Colour bath with essential oils
Milk & oil bath
Primrose oil bath
Rasul bath
Breton bath (salt & oil exfoliation)
Hydromassage bath with seaweed
Body & facial treatments:
Seaweed wrap
Seaweed exfoliation
Anti-cellulite treatment
Facial treatment
liftosom anti-ageing treatment 
Relax, enjoy and pamper yourself because this is all possible at the Hotel Riu Palace Maspalomas in Gran Canaria.
Entdecken Sie unsere Destinationen
Empfehlungen, Fotos und Karten, um Ihnen bei der Auswahl