Golf and Wellness in Madeira
Golf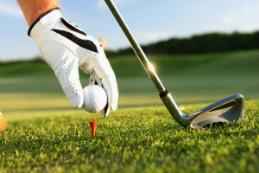 Si eres un apasionado del golf, en Riu Hotels & Resorts pone a tu disposición varios hoteles que se ubicán junto a algunos de los mejores campos de golf del mundo. Sabemos que unas vacaciones completas no se resumen solo al golf, sino tienen que ser realmente especiales. Por eso encontrarás un ambiente agradable y el servicio personalizado que nos caracteriza. Para que puedas disfrutar de tu deporte favorito sin perder de vista la comodidad y el buen servicio. Solo tienes que elegir tu destino favorito y el campo más cercano a nuestro hotel y nos encargaremos de todo el resto.
Portugal, Madeira
Palheiro Golf
T: +351 291 790 120
F: +351 291 792 456
reservations@palheirogolf.com
www.palheirogolf.com
Santo da Serra Golf Club
T: +351 291 550 100
F: +351 291 550 105
reception@santodaserragolf.com
www.santodaserragolf.com
Wellness & Spa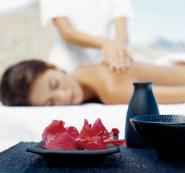 River Stone has found the perfect combination to find the balance between mind, body and soul. You'll find various beauty treatments and massages to enjoy every moment of your stay at the Hotel Riu Palace Madeira.
Stone River has the following facilities:
3 massage rooms
Treatment room
Gym
Sauna
Among the wide range of treatments you can choose the one that best suits your needs:
Massages:
Oriental massage
Chinese meridien massage
Shirodara
Hopi ear candle
Foot reflexology 
Hot stone massage
Relaxation massage
Breuss massage
Tibetan massage
Full body massage
Lymphatic drainage
Facial treatments:
Basic facial treatment
Comfort facial treatment
Wraps:
Algae wrap
Thalasso back treatment
Other treatments:
Manicure, pedicure
Hair removal
Relax, enjoy and pamper yourself because this is all possible at the Hotel Riu Palace Madeira in Cañiço de Baixo.
Discover our destinations
Recommendations, photos and maps to help you choose