Golf and Wellness in Andalusia
Golf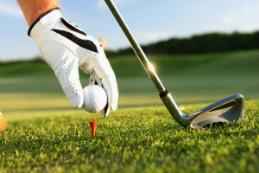 If you are passionate about golf, Riu Hotels & Resorts offers you several hotels that are located near some of the best golf courses in the world. We know that holidays is not only for golfing, but also to have the best stay. That is why you will find a pleasant atmosphere and the personalized service you deserve. So you can enjoy your favorite sport without losing sight of comfort and good service. Just choose your favorite destination and the area closest to our hotel and we will do all the rest.
Andalusia
Alhaurin Golf
T: +34 952 595 800
F: +34 952 594 195
reservasgolf@alhauringolf.com
www.alhauringolf.com
Miraflores Golf
T: +34 952 931 960
F: +34 952 931 942
info@miraflores-golf.com
www.miraflores-golf.com
La Cala Golfclub
T: +34 952 669 033
F: +34 952 669 034
golf@lacala.com
www.lacala.com
Golfclub Mijas
T: +34 952 476 843
F: +34 952 467 943
teetimes@mijasgolf.org
www.mijasgolf.org
Golf Torrequebrada
T: +34 952 442 742
F: +34 952 561 129
golf@golftorrequebrada.es
www.golftorrequebrada.com
Lomas de Sancti Petri Golf
T: +34 956 498 491
F: +34 956 498 062
info@golflomas.com
www.golflomas.com
Golfclub Isla Canela
T: +34 959 477 263
F: +34 959 477 271
info@golfislacanela.com
www.golfislacanela.com
Wellness & Spa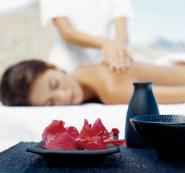 Wellness Centre offers the best beauty treatments and massages for our customers to enjoy a relaxing day. It's time to take a vacation, get away from everyday stress and start enjoying every minute of your day at the Hotel Riu Monica.
Wellness Centre offers the following facilities:
Massage rooms
Treatment rooms
Hairdresser
Gym
Sauna
Among the wide range of treatments you can choose the one that best suits your needs:
Massages:
Full body massage
Aromatherapy massage
Back massage
Neck & shoulder massage
Sports massage
Foot reflexology
Hot stone therapy
Cosmetic treatments:

Collagen treatment
Facial anti-stress
Anti-ageing treatment
Wraps:
Anti-cellulite treatment
Rose therapy
Chocolate treatment
Other treatments:
Manicure, pedicure
Hair removal
Body exfoliation
Relax, enjoy and pamper yourself because all this is possible in the Hotel Riu Monica in Nerja.
Discover our destinations
Recommendations, photos and maps to help you choose