Golf et Wellness à Îles Canaries
Golf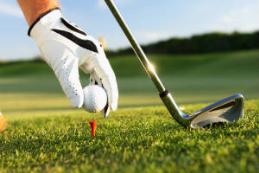 If you are passionate about golf, Riu Hotels & Resorts offers you several hotels that are located near some of the best golf courses in the world. We know that holidays is not only for golfing, but also to have the best stay. That is why you will find a pleasant atmosphere and the personalized service you deserve. So you can enjoy your favorite sport without losing sight of comfort and good service. Just choose your favorite destination and the area closest to our hotel and we will do all the rest.
Fuerteventura
Fuerteventura Golf Club
T: +34 928 160 034
F: +34 928 163 658
fuerteventuragolf@grupoanjoca.com
www.fuerteventuragolfclub.com
Golf Club Salinas Antiguas
T: +34 928 879 444
F: +34 928 174 495
info@salinasgolf.com
www.salinasgolf.com
Wellness & Spa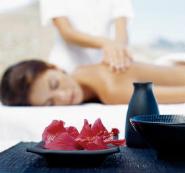 Spa offers our customers a variety of beauty treatments and massage and a relaxing atmosphere. It's time to take a vacation, get away from everyday stress and start enjoying every minute of your stay at the Hotel Riu Calypso.
Spa offers the following facilities:
Treatment rooms
Steam bath
2 Saunas
Ice fountain
Affusion shower
Experience showers
Gym
Outdoor relaxation area with whirlpool bath
Among the wide range of treatments you can choose the one that best suits your needs:
Massages:
Tibetan Ayurvedic massage
Shirodara massage
Lymphatic drainage
Foot reflexology
Chinese massage
Hot stone massage
Chocolate massage
Hopi ear candles
Body aroma massage
Facial treatments:
Regenerative aloe vera treatment
Collagen treatment
Shiatsu facial massage
Facial lymphatic drainage
Facial cleansing
Wraps:
Aloe vera full body wrap
Algae wrap
Anti-cellulite treatment
Other treatments:
Manicure
Hair removal
Exfoliation
Medicinal foot care
Relax, enjoy and pamper yourself because this is all possible at the Hotel Riu Calypso in Fuerteventura.
Découvrez nos destinations
Recommandations, photos et cartes pour vous aider à choisir