Golf et Wellness à Punta Cana
Golf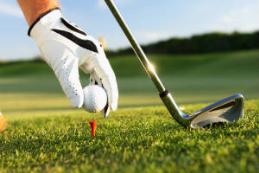 If you are passionate about golf, Riu Hotels & Resorts offers you several hotels that are located near some of the best golf courses in the world. We know that holidays is not only for golfing, but also to have the best stay. That is why you will find a pleasant atmosphere and the personalized service you deserve. So you can enjoy your favorite sport without losing sight of comfort and good service. Just choose your favorite destination and the area closest to our hotel and we will do all the rest.
Dominican Republic, Punta Cana
Punta Blanca Golf Club
T: +1 809 468 4734
F: +1 809 468 5619
teetimes@punta-blanca.com
www.punta-blanca.com
White Sands Golf
T: +1 809 562 6266
F: +1 809 541 7101
whitesands@whitesands.com.do
www.whitesands.com.do
Cocotal Golf Club
T: +1 809 687 4653
F: +1 809 687 4653
info@cocotalgolf.com
www.cocotalgolf.com
Wellness & Spa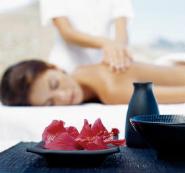 The Eternal Spa, located in the Riu Palace Bavaro, offers you a natural and comfortable environment. It offers a combination of traditional and contemporary therapy, to help you achieve a perfect balance between mind, body and soul. The highly qualified and maintained facilities will make your vacation the most relaxing.
Eternal Spa offers the following facilities:
3 massage rooms
Beauty salon*
Gym
Whirlpool bath
Sauna
Steam bath
*Situated in the Riu Palace Bavaro y Riu Palace Punta Cana
Among the wide range of treatments you can choose the one that best suits your needs:
Massages:
Relaxation massage
Reflexology
Aroma therapeutic massage
Shiatsu massage
Deep tissue massage
Lymphatic drainage
Hot stone massage
Shirodara
Facial treatments:
Anti-ageing treatment
Oxygen facial treatment
Wraps:
Anti-cellulite treatment
Hot seaweed wrap
After Sun
Mud therapy
Other treatments:
Manicure, pedicure
Hair removal
Relax, enjoy and pamper yourself because all this is possible in the Hotel Riu Palace Bavaro in Punta Cana.
Découvrez nos destinations
Recommandations, photos et cartes pour vous aider à choisir