Golf e Wellness in Pravets
Golf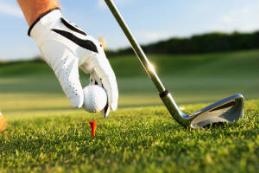 If you are passionate about golf, Riu Hotels & Resorts offers you several hotels that are located near some of the best golf courses in the world. We know that holidays is not only for golfing, but also to have the best stay. That is why you will find a pleasant atmosphere and the personalized service you deserve. So you can enjoy your favorite sport without losing sight of comfort and good service. Just choose your favorite destination and the area closest to our hotel and we will do all the rest.
Bulgaria, Pravets
Riu Pravets Golf Resort
T: +359 29 60 25 61
F: +359 71 33 21 62
sales@pravets-golf.com
www.pravets-golf.com
Wellness & Spa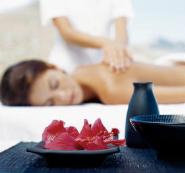 Riu Pravets Spa offers every day to our customers a wide choice of massages and beauty treatments and personal attention. It's time to take a vacation, get away from everyday stress and start enjoying every minute of your stay at the Hotel Riu Pravets Resort.
Riu Pravets Spa offers the following facilities:
5 massage rooms
VIP spa apartament
Ayurvedic room
2 cosmetic rooms
Hairdresser
Vitamin bar
Sun beds
Oxygen bar
Spa shop
Salt steam bath
Herbal sauna
Amenities:
Rock sauna
Bio sauna
Laconium
Tepidarium
Experience showers
Ice fountain
Russian sauna
Whirlpool bath 
Relax room
Indoor swimming pool
Aqua gym
Fitness centre
Latin American dance
Tae Bo
Aerobics
Among the wide range of treatments you can choose the one that best suits your needs:
Massages:


Hammam massage with mud & seaweed
Anti-cellulite treatment
Thai massage
Philippine massage
Ayurveda
Facial treatment:
Classic facial cleansing
Anti-ageing treatment
Moisturising treatment
Facial treatment for smokers
Facial treatment for men
Relax, enjoy and pamper yourself because this is all possible at the Hotel Riu Pravets Resort in Pravets.
Scoprite le nostre destinazioni
Raccomandazioni, foto e mappe per aiutarvi a scegliere