Golfe y Wellness em Agadir
Golf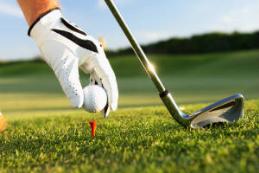 If you are passionate about golf, Riu Hotels & Resorts offers you several hotels that are located near some of the best golf courses in the world. We know that holidays is not only for golfing, but also to have the best stay. That is why you will find a pleasant atmosphere and the personalized service you deserve. So you can enjoy your favorite sport without losing sight of comfort and good service. Just choose your favorite destination and the area closest to our hotel and we will do all the rest.
Marocco, Agadir
Gold du Soleil
T: +212 28 337 329
F: +212 28 337 333
golfdusoleil@tikidahotels.co.ma
www.golfdusoleil.com
Golf Les Dunes
T: +212 28 834 559
F: +212 28 834 649

Royal Golf Club Agadir
T: +212 28 248 551
F: +212 28 234 702
royalgolfagadir@multimania.com
Wellness & Spa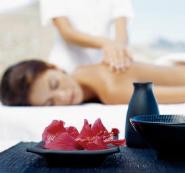 Tikida Spa Agadir offers a wide range of treatments, massages for maximum comfort and relaxation. The best facilities and exclusive service to make your stay at the Hotel Riu Palace Tikida Agadir special.
Tikida Spa Agadir offers the following facilities:
VIP Area:
1 Hammam
1 cabin for couple treatment
1 cabin (wrap, bath, massage)
Wellness Area:

8 versatile cabins for body treatment
1 cabin for slimming treatments with specific equipment
Common Area:

1 Hammam and 2 private cabins for traditional body scrub
Sauna with 2 cascade showers
Rest room with herbal tea bar
Hairdresser
Among the wide range of treatments you can choose the one that best suits your needs:
Facial treatments:
Basic facial treatment
Facial shiatsu
Special care contour eye
Anti-ageing treatment
Body treatments:

Oriental massage with argan oil
Relaxing massage
Hot stone massage
Ayurvedic massage
Energizing massage
Body masks
Manicure and pedicure
Hair removal
Body exfoliation
Slimming programme:
Sculpting massage
Body wrap with algae
Lymphatic drainage
Relax, enjoy and pamper yourself because this is all possible at the Hotel Riu Palace Tikida Agadir.
Descubra os nossos destinos
Recomendações, fotos e mapas para ajudar a escolher