Golfe y Wellness em Hammamet
Golf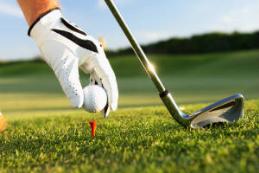 If you are passionate about golf, Riu Hotels & Resorts offers you several hotels that are located near some of the best golf courses in the world. We know that holidays is not only for golfing, but also to have the best stay. That is why you will find a pleasant atmosphere and the personalized service you deserve. So you can enjoy your favorite sport without losing sight of comfort and good service. Just choose your favorite destination and the area closest to our hotel and we will do all the rest.
Tunisia, Hammamet
Golf Circus
T: +216 72 226 500
F: +216 72 226 400
golf-citrus@planet.tn
www.golfcitrus.com
Yasmine Golf Course
T: +216 72 227 665
F: +216 72 226 722
booking@golfyasmine.com
www.golfyasmine.com
Wellness & Spa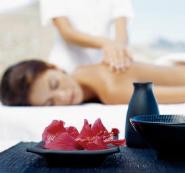 Thalassotherapy Centre offers to its clients a wide range of treatments , massages and a personalized service. Comfortable amenities to make your stay at the Hotel Riu Palace Hammamet Marhaba and your visit to this country as special as possible.
Thalassotherapy Centre offers the following facilities:
17 massage rooms
23 hydromassage rooms
Gym
2 Hammams
2 saunas
Jet shower
Indoor salt water pool
Among the wide range of treatments you can choose the one that best suits your needs:
Revitalising Programmes - Fitness:
Hydromassage
Jet shower
Whirlpool bath
Seaweed treatment
Massages
Streching
Yoga
Revitalising Programmes - Beauty:

Hydromassage
Jet shower
Seaweed treatment, mud treatment or exfoliation
Detoxifying massage 
Beauty treatment
Revitalising Programmes- Healthy back:

Aqua gym
Jet shower
Fango therapy
Seaweed therapy
Hydromassage
Walking
Massage
Relax, enjoy and pamper yourself because this is all possible at the Hotel Riu Palace Hammamet Marhaba in Hammamet.
Descubra os nossos destinos
Recomendações, fotos e mapas para ajudar a escolher