Golfe y Wellness em Ilha de Djerba
Golf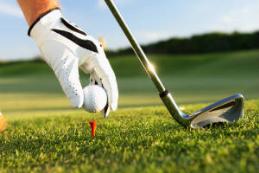 If you are passionate about golf, Riu Hotels & Resorts offers you several hotels that are located near some of the best golf courses in the world. We know that holidays is not only for golfing, but also to have the best stay. That is why you will find a pleasant atmosphere and the personalized service you deserve. So you can enjoy your favorite sport without losing sight of comfort and good service. Just choose your favorite destination and the area closest to our hotel and we will do all the rest.
Tunisia, Isla de Djerba
Djerba Island
T: +216 75 745 055
F: +216 75 745 051
resa.djerbagolf@topnet.tn
www.djerbagolf.com
Wellness & Spa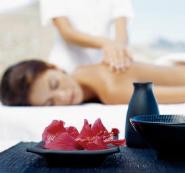 Balneo Vital Center offers its clients a wide range of treatments and massages as well as a personalized service. Comfortable amenities to make your stay at the Hotel Riu Palace Royal Garden and your visit to this country as special as possible.
Balneo Vital Center offers the following facilities:
7 massage rooms
2 hydrotherapy treatment
Gym
Whirpool bath
Hammam
Sauna

Jet shower
Affusion shower
Among the wide range of treatments you can choose the one that best suits your needs:
Revitalising Programmes - Beauty cure:

Seaweed wrap
1 Hydrotherapy treatments (jet shower, affusion shower or hydromassage)
1 Relaxation massage
1 Beauty treatment
Revitalising Programmes - Stress cure programme:

Seeweed wrap
2 Hydrotherapy treatments ( (jet shower, affusion shower or hydromassage)
1 Stress cure massage
Revitalising Programmes - Healthy back programme:

Seeweed wrap
1 Hydrotherapy treatments (jet shower, affusion shower or hydromassage)
1 Special back massage
Relax, enjoy and pamper yourself because this is all possible at the
Hotel Riu Palace Royal Garden
in 
Djerba
Descubra os nossos destinos
Recomendações, fotos e mapas para ajudar a escolher