Cocktail Festival at the Hotel Riu Don Miguel
date_range 15 March, 2019
question_answer
Leave your thoughts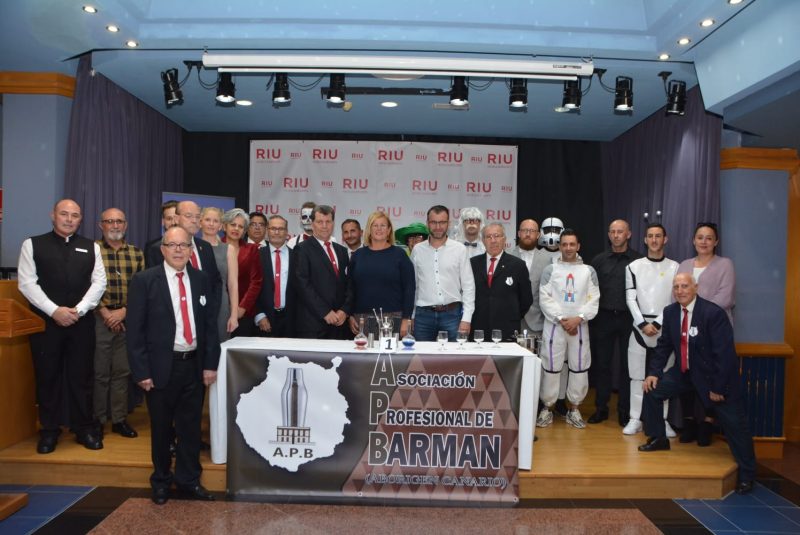 Colour, fantasy and flavour are the three ingredients that make the perfect combination for a good cocktail. Do you like this kind of creative drink? The cocktail world has come on in leaps and bounds over recent years and is an ever-increasing feature of our hotels, specifically in our Hotel Riu Don Miguel on the island of Gran Canaria, where just a few days ago we held a special celebration of this original field of endeavour with the Cocktail Festival.  
It is a contest that has been held in previous years to showcase the potentially popular cocktails of the future. How did it come about? The idea came from the Asociación Profesional de Barman Aborigen Canarias (Professional Association of Native Canary Islands Bartenders) who also organise the event every year.
Amateur cocktail makers have the chance to become well known
What is the aim of the contest? It is all about bringing together and initiating the participants and enthusiasts of this variety of drinks into the world of cocktails. And furthermore, what better way to do this rather than learning from the best? That is why experts join the event so they can dispense their expert knowledge to the up-and-coming future stars of drink mixing.
As with all competitions there has to be a winner, and from the eight contestants who entered this year, the champion was barman Zsigmond Lendvai with his "Houston" cocktail along with the winner of the technical execution category, Yeray Bethencourt, who submitted a cocktail called "Galaxy". However, as the dates coincided with Carnival, in addition to their originality and creativity, the boldness and extravagance of the presentation of the cocktails were also taken into consideration, as they had to be linked to the carnival theme. A veritable spectacle!
The objective: to create the best cocktail in Gran Canaria
But it doesn't end there, in that one of the main goals of this festival is to create the best cocktail maker in Gran Canaria and thus be able to take part in national and international competitions. Also, as we already mentioned, the event took place during Carnival, so the winning cocktail will be the one associated with this year's Maspalomas Carnival. A great honour!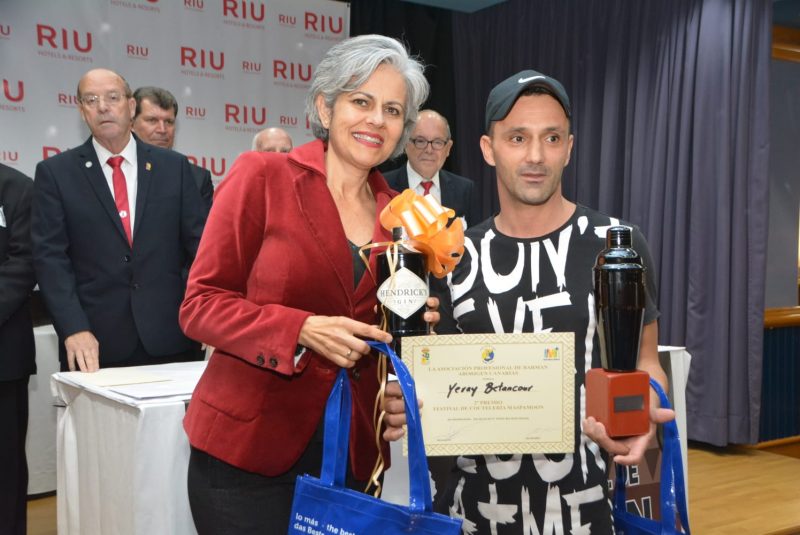 Many invited guests attended the event, among which were representatives of the San Bartolomé Town Council and a number of commercial enterprises. Obviously, an essential part of any contest is the judging panel, and in this case there were members of RIU staff on the jury.
If you are a lover of cocktails you are more than welcome to come along, as it is open to everybody. As a prize, the winners will go to Bilbao to an International Cocktail Conference. And, as far as you are concerned, you know you are most welcome to come to Gran Canaria to taste these magnificent creations. You'll love them!