The Algarve, a destination worth exploring
date_range 19 April, 2016
question_answer
Leave your thoughts
Have you ever considered vacationing in Portugal? This summer we suggest a destination for you with a powerful appeal: The Algarve. It's the province of the country that receives the most tourists each year, and that's no surprise because everyone falls in love with its scenic beaches and natural landscapes.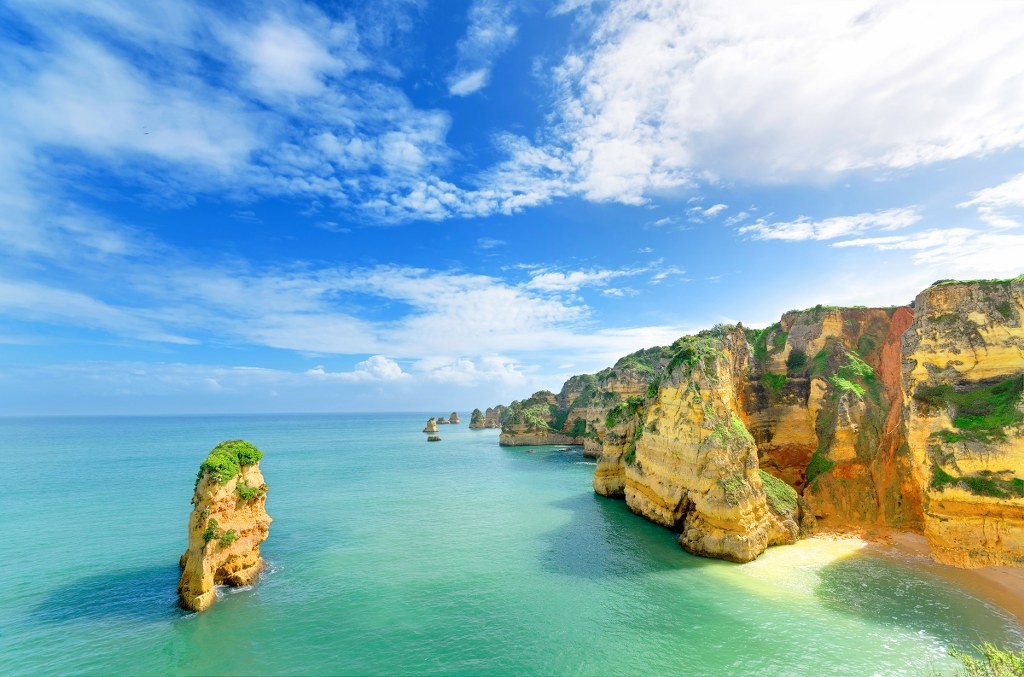 If there's anything that gives this destination its personality, it is its beaches made up of cliffs, enormous rock formations, green-tinted waters, and fine white sand. Spend a day on Praia do Barranco das Belharucas or Praia dos Olhos de Água; you'll be treated to unique views.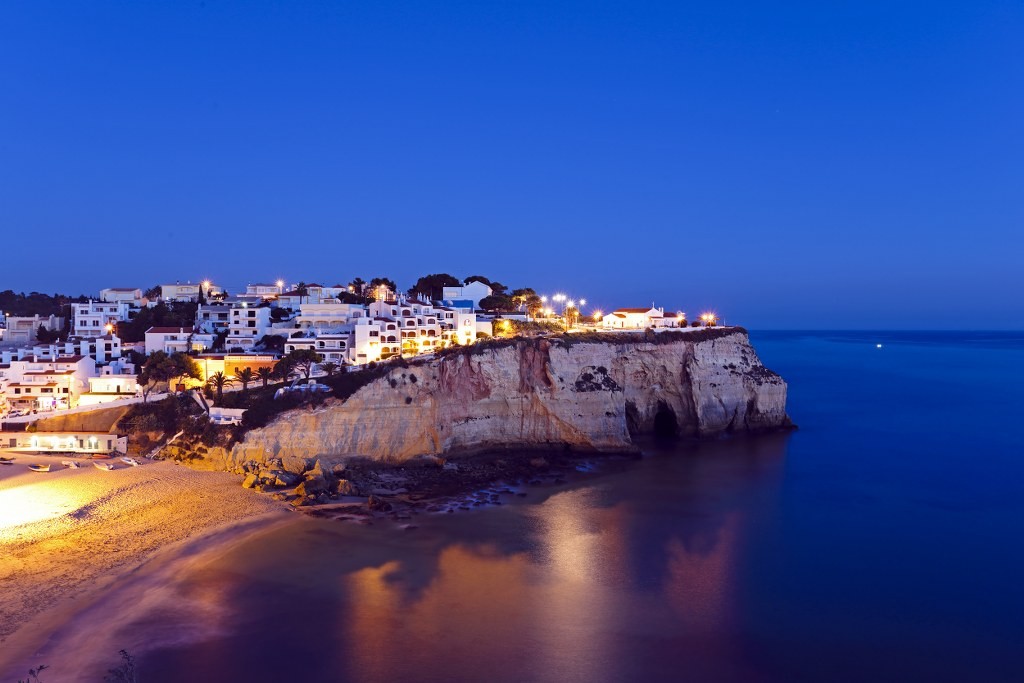 In The Algarve, there are many charming places: Albufeira, Ferreiras, Olhos de Água… Discover them all, you'll be captivated. Get lost in their narrow streets, eat and drink in the bars and taverns you find along the way, buy hand crafted items in the small shops. And don't forget to visit its churches and monuments; there's a great story behind each and every one.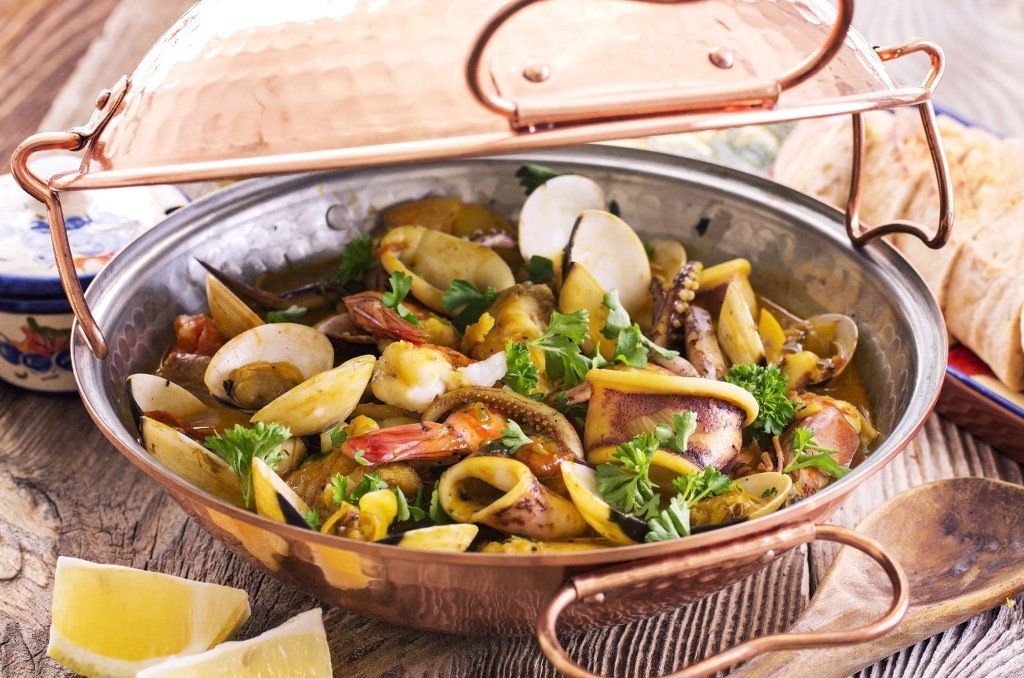 Fish and seafood play a leading role in Portuguese cuisine. You'll find a great variety of dishes made with these ingredients: for example, cataplana, a typical delicacy of The Algarve. This is a dish that owes its name to the recipient it is served in (like the one in the photo).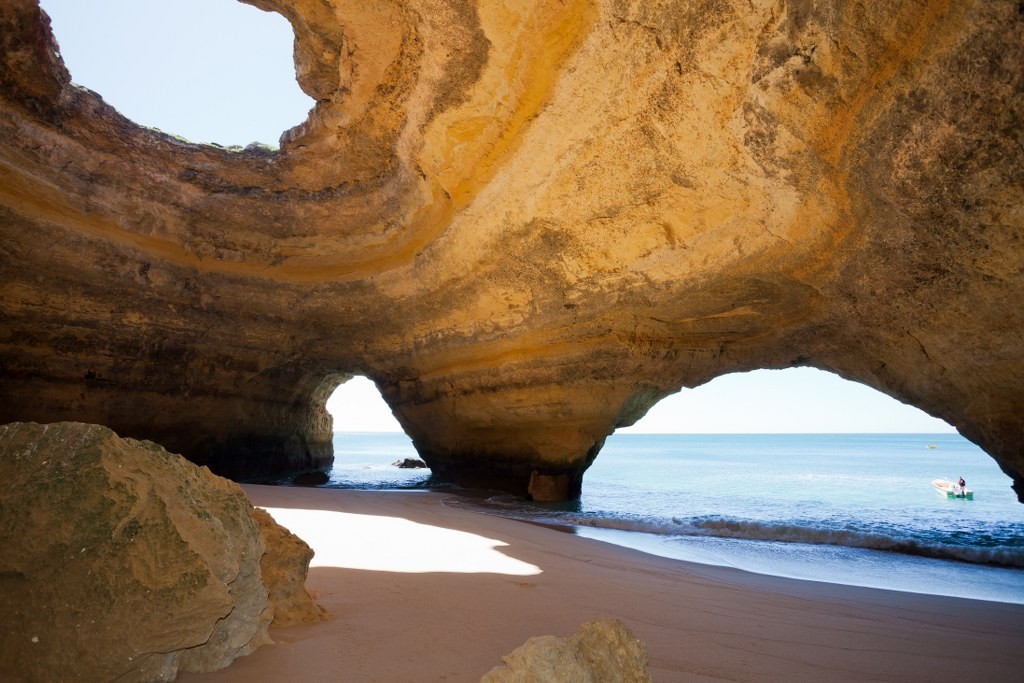 If you have an adventurous spirit, you're in luck. And if not, we're sure that this place will awaken your restless side. The Algarve has thousands of marvellous corners, and they're just waiting for you to explore them. The area around Praia de Benagil is full of fascinating caverns, grottos, and caves that will make you feel like a real globetrotter.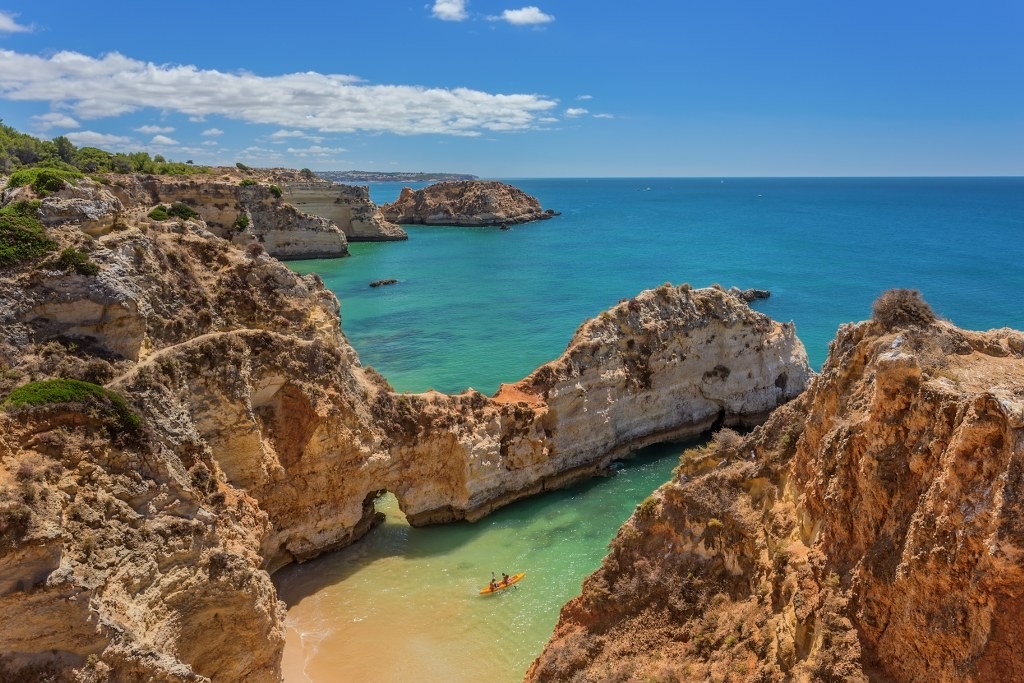 Even if you intend to spend your holidays connecting with your more relaxed self, don't worry because in The Algarve there are hundreds of beaches where you can plant your umbrella and not move all day. Another idea is to find a bar with good views and sip a Super Bock beer. Or simply disconnect from the world in an "All Inclusive" hotel. We can recommend one: ClubHotel Riu Guarana.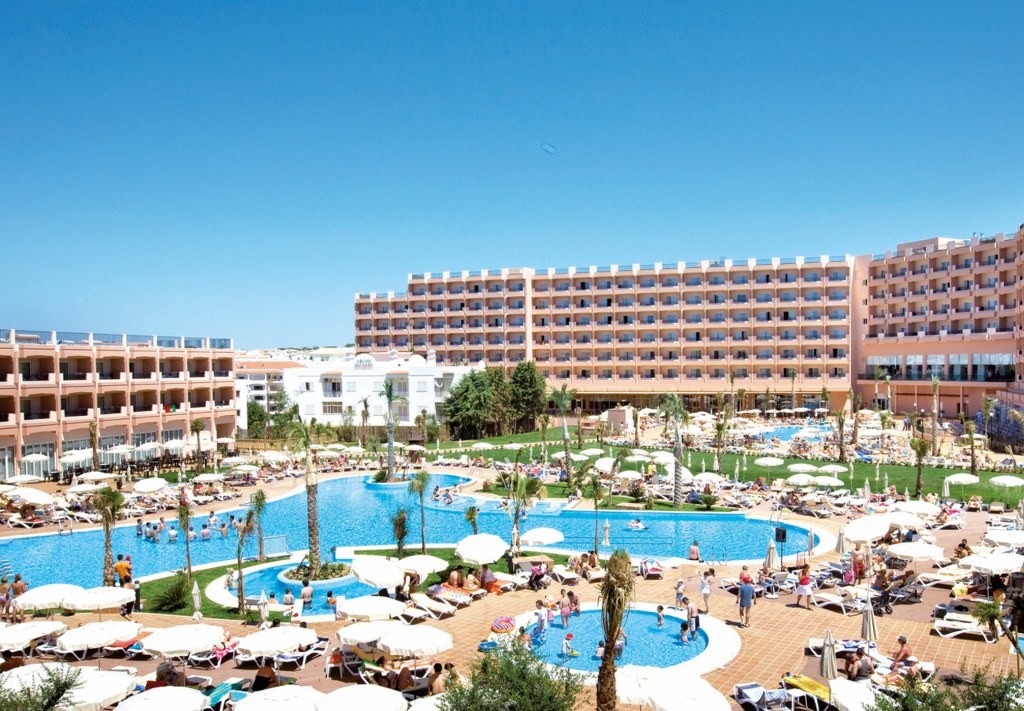 ClubHotel Riu Guarana, a fantastic "All inclusive" hotel in Olhos D'Agua. In this complex, you'll find all the tranquillity you deserve on your holiday. You have four swimming pools at your disposition, one of which is for children. And, there's also the "RiuLand" club for children. You can enjoy yourself in the spa and get in shape in the gym. And at lunch and dinner, we let you choose between the main restaurant, an Asian restaurant, and a grill restaurant. If you want further information, you'll find it at RIU Hotels & Resorts.