Thirty years ago, the hotel Riu Don Miguel brought two people together for ever
date_range 16 April, 2019
question_answer
Leave your thoughts
We are particularly touched to be able to bring you this post as it recounts a beautiful love story. And why is that so important for us? The people involved met each other 30 years ago in the hotel Riu Don Miguel, Gran Canaria, and since then have never been apart!  It is a delightful story about how they met and what an important part the hotel played in it.
Do you believe in fate?
We would like to introduce two people who form part of the history of RIU: Andrea and his wife Marina. What is so special about this couple? They met each other 30 years ago in our hotel Riu Don Miguel where chance brought them together in one of the activities we used to run in the complex back then.
What seemed almost impossible became a reality shortly after meeting and they have been together ever since! How did it all come about? The hotel used to organise a game for random couples which is how destiny brought them together. Not only that, they won the competition!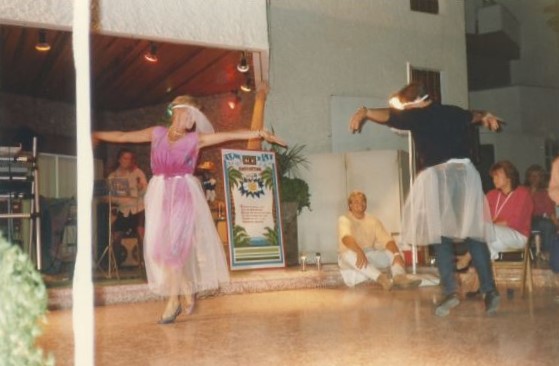 That moment is doubtless a magical memory for them as it was destined to change their lives for ever. As Andrea puts it, "there was an immediate connection between us" from the moment they started on the different challenges of the competition they were involved in. Between dance contests and games, the couple were about to change the course of their lives without even realising it.
Distance was no problem for them
Who would have said it? They were on holiday with their respective friends and never even imagined what might happen. Remember that we are talking about 30 years ago and that technology was not what we are used to today, so it was even more complicated for them to stay in touch. That is why it is even more incredible that, after the holiday, they began writing to each other and phoning, using and mixture of English and French to communicate. After a while Marina went to visit Andrea in Venice and later he travelled to Belgium.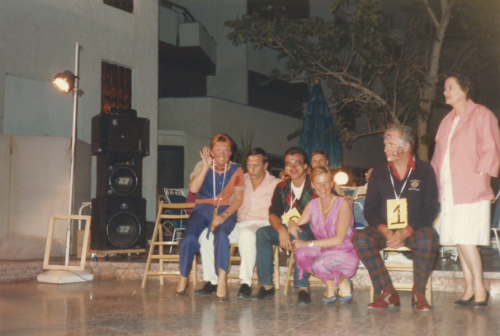 After a long-distance love affair lasting a year, they decided to live together in Italy. They now have a 27 year-old daughter and are still very happy and in love. That is why they decided to come back to the hotel Riu Don Miguel where they enjoyed an emotional reunion with the past. It was an experience that no doubt left its mark all over again. As Andrea says, "we were delighted to come back to this hotel and found it even better than it used to be; the food is really excellent and the staff are just incredible".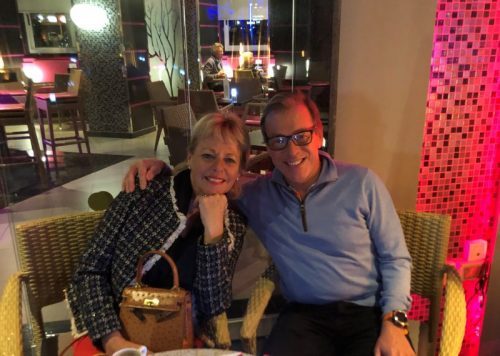 Everybody at RIU wishes you all the happiness in the world and that you come back to recall your first meeting in our Riu Don Miguel and that you continue sharing your beautiful love story with us. It will always be your home!
Did you like this post? We couldn't have been more moved, which is why, when we found out about this story, we decided to share it. It is thanks to the years that RIU has been welcoming holidaymakers to its hotels that we are able to create these unique moments and experiences. Do you have a story you would like to share? Then tell us!