Golf and Wellness in Aruba-Palm Beach
Golf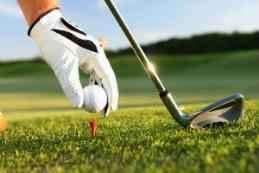 If you are passionate about golf, Riu Hotels & Resorts offers you several hotels that are located near some of the best golf courses in the world. We know that holidays is not only for golfing, but also to have the best stay. That is why you will find a pleasant atmosphere and the personalized service you deserve. So you can enjoy your favorite sport without losing sight of comfort and good service. Just choose your favorite destination and the area closest to our hotel and we will do all the rest.
Aruba
Tierra del Sol
T: +297 586 0978
F: +297 586 0671
tdsteetime@setarnet.aw
www.tierradelsol.com
The Links at Divi Aruba
teetimes@divigolf.com
www.divigolf.com
Wellness & Spa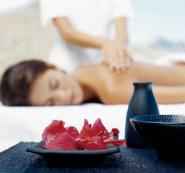 This elegant and modern Spa features different locations for you to enjoy all type of massages, body treatments and facials.
Two single treatment rooms and four double rooms for couple treatments are located inside the spa surrounded by a tranquil atmosphere.
Check out our Spa Programs for singles or couples and have a spa experience as part of an unforgettable vacation!
One beautiful beach pavilion offers massages with an incredible ocean view during daytime or at night.
Let the breeze be the background music during relaxation massages!
To wrap up your spa experience, before or after any spa treatment, Renova Spa features a steam room located inside the changing rooms for ladies and gentleman respectively.
The salon equipment includes:
3 dressing tables
1 hair washbasin
2 manicure tables
2 pedicure stations 
Gym facilities are available free of charge for guests of the all-inclusive program. The gym includes the following exercise equipment:
mats
pilates balls
free weights
2 abdominal crunches
2 cross-trainers
1 squat
1 seated leg curl
1 chest press
1 pull down
1 leg extension
2 95 R Lifecycle Bikes
4 x 95 X Eliptics
5 Treadmills 5 x 95T
Relax, enjoy and pamper yourself because this is all possible at the
Hotel Riu Palace Antillas
de
Aruba
.
Discover our destinations
Recommendations, photos and maps to help you choose