HOTELS FOR MEETINGS, EVENTS AND CONFERENCES
RIU is not only a place where you can enjoy a great holiday, but also the perfect venue for your meetings and events. That is why many of our hotels and resorts offer modern and fully-equipped conference rooms. Our hotels' pleasant setting provides the ideal framework for any event you are organizing. Why would you bring together all your guests in a grey city when you can come to a sunny destination like Gran Canaria, Bulgaria, Mexico or Jamaica, just to name a few of our many tourist destinations?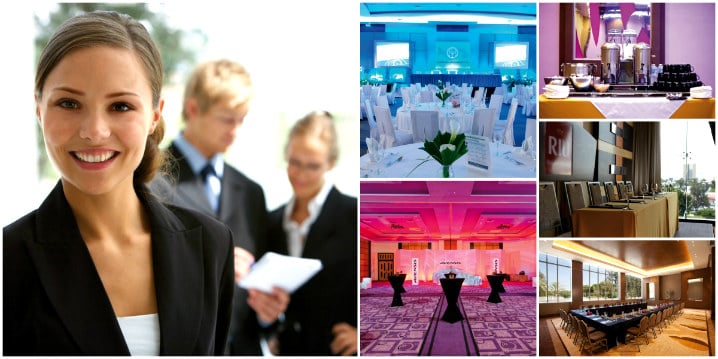 A NEW DIMENSION FOR YOUR MEETINGS
Riu Hotels offers spacious, adaptable areas, some which are glazed to let natural light pour in: the perfect rooms for holding meetings, events and conferences. Some of these rooms can accommodate more than 500 people and are equipped with the latest technology. In recent years, we have welcomed with great success a number of local and international companies that have chosen us to hold their conventions, vehicle and product launches, conferences, training courses, press conferences, filming, corporate meetings, tastings and incentive trips. So our professional staff is aware of how important catering is for all your needs at this kind of event.
If you want further information about how to  book meeting rooms at our hotels or about our hotels for weddings, visit our group website. Here you will find all the information and promotions for each of the resorts offering this service. Give your business a boost. With RIU Hotels & Resorts your groups and meetings will never be the same!
ENJOY ALL THE RIU CLASS ADVANTAGES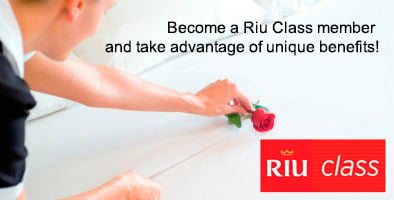 With the Riu Class program you will receive a member card that identifies you as a valued guest in our hotels. You can enjoy multiple benefits booking through our website.
Register by filling the online registration form.