Last news in our hotels
RIU Hotels & Resorts is a dynamic hotel chain that works constantly to offer its guests the finest accommodations and services in the leading international tourist destinations. In its quest for excellence, each year it renovates facilities and opens new establishments.
DISCOVER THE NEW RIU HOTELS
Germany · Berlín

Opening on September 19, 2015
USA · New York

Inauguration in Winter 2015/16
ENJOY ALL THE RIU CLASS ADVANTAGES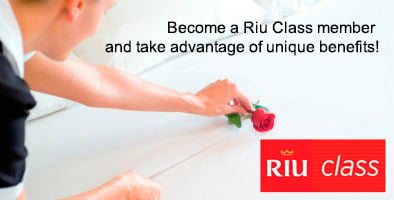 With the Riu Class program you will receive a member card that identifies you as a valued guest in our hotels. You can enjoy multiple benefits booking through our website.
Register by filling the online registration form.