THEME RESTAURANTS: COOKERY FOR ALL YOUR SENSES
Good food and drink has become one of the centerpieces of the RIU product and the chain's restaurants offer an excellent range of high quality produce and dishes. As well as the buffet restaurant, guests have the option of the different specialties at the hotel's theme restaurants. The best cuisine is also available for guests staying at hotels with the All Inclusive service.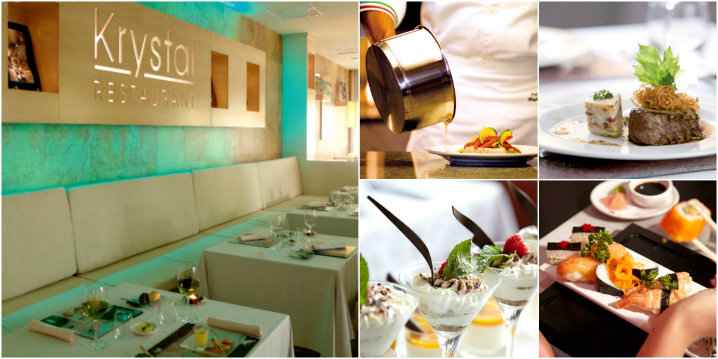 A UNIQUE EXPERIENCE TO THRILL YOUR TASTE BUDS


Krystal Restaurant

Great chefs know that there is more to food than the taste: it is crucial to involve the other senses too. This is exactly the philosophy behind our Krystal restaurants: gourmet restaurants created by acclaimed chefs working together with Riu Hotels. The approach is based on the best in New Cookery from around the world; its goal: to give diners a journey into the unexplored terrain of exquisite new sensations.
Riu Hotels' Theme Restaurants

Take a seat, relax and enjoy the best, most authentic atmosphere. As well as our Krystal Restaurants, at RIU Hotels we offer a range of tastes from around the world: delicious dishes with the finest international textures and flavors at the Mexican, Italian, SteakHouse, Asian and the renowned Japanese 'Kawachi' theme restaurants. They also feature our carefully selected wine menus.
ENJOY ALL THE RIU CLASS ADVANTAGES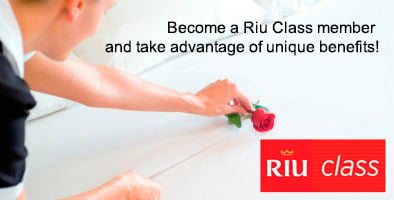 With the Riu Class program you will receive a member card that identifies you as a valued guest in our hotels. You can enjoy multiple benefits booking through our website.
Register by filling the online registration form.