HOTELS FOR EVENTS, WITH MODERNITY AND SOPHISTICATION
The RIU chain has given its new line of RIU Plaza Hotels all it has learned in half a century of experience, including its acclaimed service levels. The result is a new concept in functional, elegant city hotels that offer everything visitors may need. Guests will be delighted with all that they find: from their haute cuisine designed by highly reputed chefs, to the modern and sophisticated decor and the quality of the staff.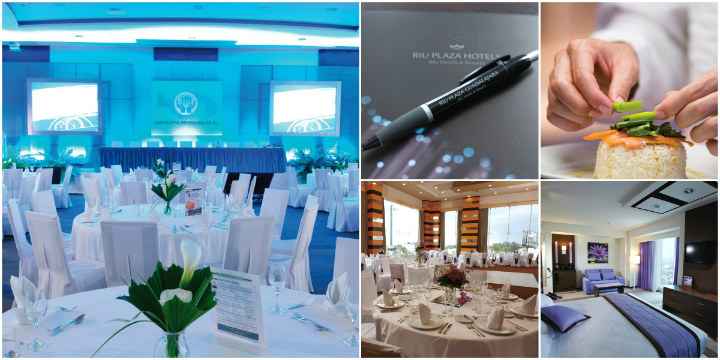 RIU PLAZA HOTELS: THE PERFECT SETTING FOR EVERY EVENT
The Riu Plaza hotels are designed to provide the ideal surroundings to hold business meetings and important events. They can boast services such as high-speed Wi-Fi Internet, function rooms with capacities of up to 511, and modern bedrooms with all the luxury associated with the brand.
After a presence of several years in the leading beach destinations, RIU Hotels & Resorts has launched its exclusive urban brand, RIU Plaza. In 2010, it opened, in Panama City, the Hotel Riu Plaza Panamá, the first urban hotel in the country. A year later, in 2011, it opened the Hotel Riu Plaza Guadalajara in Guadalajara, Mexico; seeing the growing demand for city hotels, it decided to take on new challenges. Thus, it announced the opening of other hotels to meet all of its guests' needs. The Hotel Riu Plaza Berlin in the German capital, the Hotel Riu Plaza Miami Beach in Miami Beach, the Hotel Riu Plaza New York Times Square in the heart of Manhattan, and the Hotel Riu Plaza The Gresham Dublin on famous O'Connell Street.
If you want more information about our hotels with meeting rooms or function rooms for weddings, as well as restaurants, services and amenities at the Riu Plaza Hotels, you can find it on the official Riu Plaza website.
USA · Miami Beach

USA · New York



ENJOY ALL THE RIU CLASS ADVANTAGES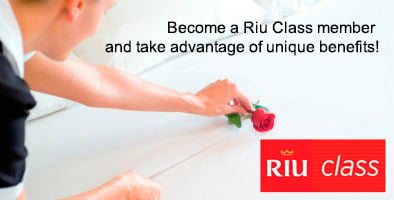 With the Riu Class program you will receive a member card that identifies you as a valued guest in our hotels. You can enjoy multiple benefits booking through our website.
Register by filling the online registration form.