HOTELES PARA NIÑOS, UN MUNDO DE DIVERSIÓN
Los hoteles familiares de Riu Hotels se encuentran en primera línea de playa, dónde además de ofrecer actividades y deportes acuáticos, tienen un mundo infinito de diversión. Hoteles para niños pensados exclusivamente para que todos los miembros de la familia puedan disfrutar de una experiencia única.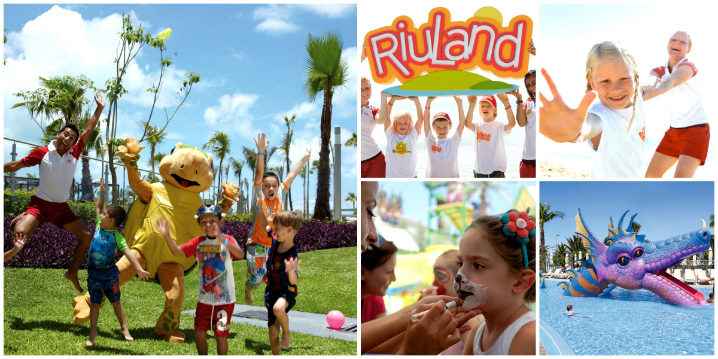 RIULAND: CORRE, SALTA, BAILA Y SONRÍE CON CALÚ
Ven a conocer a Calú, una simpática tortuga marina, nacida en una de las bellas playas RIU y que después de conocer a los animadores de los hoteles y a sus pequeños huéspedes, no pudo resistirse y quedó enamorada de este mundo de actividades y diversión. Calú invita a todas las familias a venir a conocer el programa de entrenimiento RiuLand donde los niños serán los protagonistas.
La amplia gama de actividades es lo que convierte en únicos estos ClubHoteles. Las instalaciones de varios de ellos ofrecen piscinas con toboganes; juegos y concursos acuáticos; zonas recreativas al aire libre; áreas de juegos en el interior del hotel e incluso la coreografía de Calú. Un completo programa de animación infantil diario que sorprenderá a niños y mayores.
ENJOY ALL THE RIU CLASS ADVANTAGES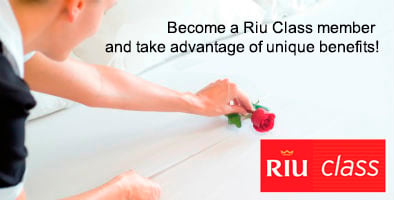 With the Riu Class program you will receive a member card that identifies you as a valued guest in our hotels. You can enjoy multiple benefits booking through our website.
Register by filling the online registration form.