Dr. Muly: "I am looking forward to working as a surgeon in Zanzibar and inspiring other women in the region"
Dr. Muly: "I am looking forward to working as a surgeon in Zanzibar and inspiring other women in the region"
date_range 8 March, 2023
question_answer
Leave your thoughts
Each March 8th marks International Women's Day, a day dedicated to the struggle for the equality, participation and empowerment of women in all areas of society. Working with the NED (Neurosurgery, Education and Development) Foundation in Zanzibar, we got to know the work of the first female neurosurgery resident at the NED Institute, Dr. Mulhati Abdalla, or Muly, as she is known to everyone.
The RIU project in Zanzibar
Today, in our interview with her, she tells us what it is like to work towards our goal of improving neurosurgical care for the people of Zanzibar by promoting access to safe and affordable surgery in the region.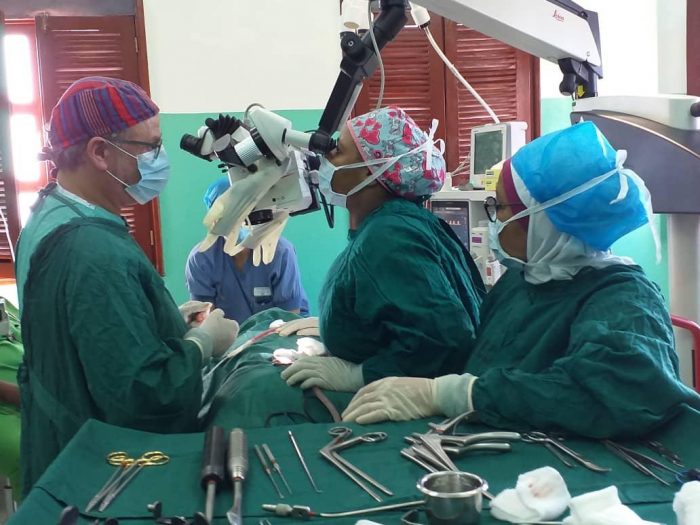 Who is Dr. Mulhati Abdalla?
My name is Mulhati Abdalla, I have wanted to be a doctor ever since I finished high school, as I lived with my uncle, who was a surgeon. He was my great inspiration and role model. I studied medicine for 6 years in Ukraine and then did a year of medical internship at Muhimbili National Hospital in Tanzania.
How has the NED Foundation helped you achieve that goal of becoming a doctor?
In 2018, the government gave me a position working with the NED Foundation, that's how I got to know about it. I have always known that I wanted to go into surgery, and the foundation made me fall in love with the speciality of neurosurgery, as I had the opportunity to work with different clinical cases of brain and spinal conditions. Thanks to the NED Foundation I was able to start my residency at COSECSA (College of Surgeons of Eastern, Central and Southern Africa) and, as it is accredited by the university, I have been able to do my internship in Zanzibar and continue working close to my community. This has allowed me to meet some of the best neurosurgeons in the world and learn from their work. Also, getting the scholarship from the foundation has allowed me to attend various training programmes and even to continue my training in Spain working with treatment models that we don't have in Zanzibar.
What does it mean to you to be able to work in and for Zanzibar?
It means everything to me. Being from Zanzibar, it gives me the opportunity to contribute to making more services available in my homeland in this specialised area, as there are few in comparison to the existing demand. I am looking forward to working as a surgeon in Zanzibar and to inspiring other women in the region who also want to become surgeons.
What projects has the NED Foundation implemented in Zanzibar that have taken a major step towards improving medical care in the region?
In 2014, the foundation established the NED Mnazi Mmoja Institute, the first ever medical centre in Zanzibar for treating patients with neurosurgical diseases and training neurosurgeons. Thanks to RIU, it has been possible to renovate and upgrade part of the critical infrastructure and medical equipment at this facility. In addition, the foundation also supports the House of Hope in Zanzibar, a social and healthcare centre that accommodates children with hydrocephalus and their families, where awareness-raising and training workshops are also offered and a children's rehabilitation and physiotherapy programme is going to be launched.
What does the work being done by the NED Foundation with RIU's support mean for the local community?
We are helping to improve the healthcare that the population of Zanzibar receives. Before we started work there, patients with neurosurgical pathologies could not get treatment. For example, many of the children born with hydrocephalus died, while most of them suffered more than any of us could bear. Today we are giving them a chance for treatment. And NED, in collaboration with RIU, is training local health professionals so that we in turn can train more specialists in the future. In addition, the work we are doing with the local hydrocephalus and spina bifida patients' association in Zanzibar has created a valuable community support network for patients and their families.
What key milestones has the NED Foundation achieved?
To date, more than 31,000 patients have attended medical visits, more than 2,800 surgeries have been performed free of charge at the Institute, and 15 training courses have been organised in Zanzibar. These figures are significant, but for both the foundation and RIU the long-term impact is also very important, as this supports the training and education of local professionals and ensures the future viability of the centre. For this purpose, a residency training programme has been set up, and local residents are being offered scholarships.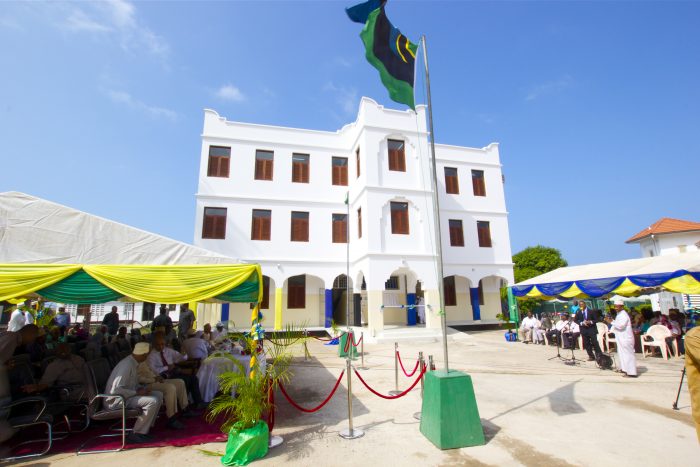 What are the NED Foundation's future goals?
In addition to continuing the work at the NED Institute and consolidating the House of Hope as a leading health and social care centre, the foundation wants to expand its training programme by creating a fully dedicated training facility in Zanzibar. The goal is to establish a Skills Lab next to the existing Institute, which will ideally include a laboratory, a remote medicine area, and will be able to train specialists from all over the region. In addition, the foundation will continue its outreach and research work through the VIU-NED Chair in Global Neuroscience and Social Change. The aim is to share the foundation's experience with a wider audience through first-rate articles, reports and analyses, as well as to raise awareness of the role of international health cooperation in the development of low-resource health systems.