We invite you to get to know some of the projects we work with to guarantee child welfare
date_range 24 November, 2022
question_answer
Leave your thoughts
World Children's Day was celebrated on 20 November. The purpose of this day is to remind us of the right to health, education and protection that all the world's children have. Since we launched our CSR, children have been our priority focus. We are very proud of the work we have done with our partners, who have helped us to understand and learn the why and wherefore of their initiatives. In this article we introduce you to some of the programmes we support. Keep reading to learn more about the much-needed work these organisations do in several of our destinations.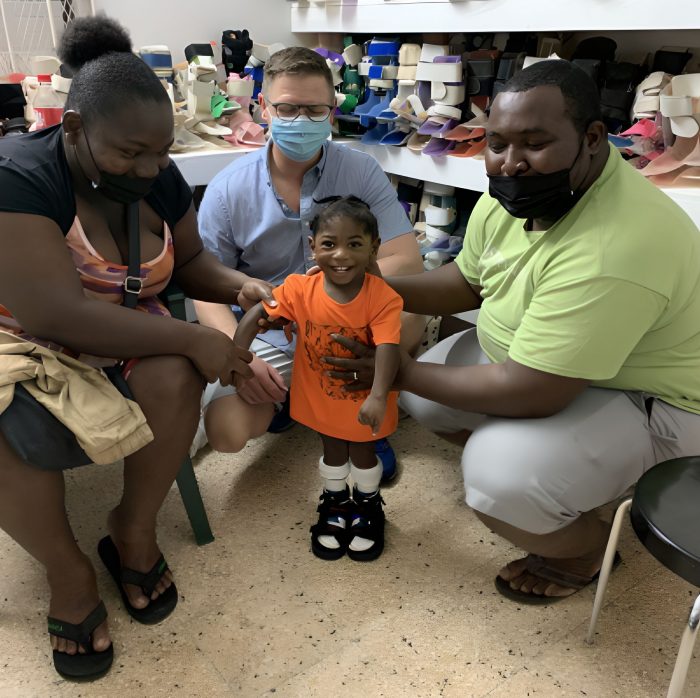 FUNDACIÓN AITANA
As you know, this year we are celebrating our 25th anniversary in Mexico , and we have announced that we will be increasing our investment in social and environmental projects in the country. One of the projects we will continue to support is Fundación Aitana's Outpatient Chemotherapy Clinic in Cancún. Thanks to our joint work, no child enrolled in the programme has had to abandon or suspend their treatment due to a lack of medicines.
MÉDICOS SOLIDARIOS
Earlier this month , Luis Riu, our CEO, explained in his Blog that Cape Verde has been a particularly rewarding destination for us. For that reason, we wanted to contribute to the development of the local community and address the impact that tourism has on it. After 46 missions and eight years of collaborative work with the Médicos Solidarios de África Avanza programme, we identified the need to set up a paediatric clinic both on Sal Island and in Boa Vista. We are very excited to say that the opening of these centres in 2023 and 2024, respectively, will mean permanent and free medical care for children up to 15 years of age.
PAEDIATRIC CLINIC IN ARTOLA
In 2019, when we started applying the RIU Method, we identified a need in the province of Guanacaste (Costa Rica) for a medical service dedicated to the children of this community. This gave rise to the Artola Paediatric Clinic, the result of a mixed medicine agreement we signed with the Costa Rican Social Security Fund (CCSS). In the three years it has been up and running, 5,168 children and young people have received medical care at this facility provided by RIU. In addition, this year they have expanded their services and are also serving the elderly population of this town and the neighbouring communities.
SAVE THE CHILDREN
PLAY CENTRES
Save the children is a very valuable ally for RIU, as the results of its programmes, implemented in a number of destinations, have brought us much joy and knowledge. In the case of Mexico, our alliance has kept two play centres open in the state of Quintana Roo, one in Cancún, the other in Playa del Carmen, serving 50 children each. The workshops organised in these centres have enabled children to significantly improve their hygiene and self-care habits, behaviour, emotional regulation, social skills and participation, as well as other skills.
BÚHO PROGRAMME
We know that it is important to help improve children's physical health, but we must also consider their mental health. That is why this year we are backing another of Save the Children Spain's initiatives, the "Búho" programme. Thanks to this initiative, children who are victims of violence with traumatic experiences can receive personalised psychological care from specialists, to guarantee their well-being in the Community of Madrid.
ORTHOPAEDIC CLINIC IN NEGRIL
In 2009 we opened the Negril Orthopaedic Clinic, in Jamaica, which provides orthopaedic services for children and adults with special needs. We also support volunteer doctors from Canada and the United States by providing free accommodation. This September, the clinic has seen a total of 36 patients and 25 families, in addition to the 400+ patients who have been able to continue with their life plans thanks to the prostheses provided by the clinic.
At RIU, our goal is to ensure that our social investment has an impact, so that we can change the realities of the local communities in the destinations where we do business. Only by committing to support these projects over the long term, rather than on a one-off basis, will we be able to achieve this goal. You can find out more about these and other initiatives by visiting our CSR website, Riusponsible.