The Maldives: a possible dream
date_range 30 December, 2021
question_answer
Leave your thoughts
When we are immersed in our day-to-day lives, we don't stop to think about what's really important, what makes us happy. Today we want to remind you of something: setting a course to paradise is always a priority, and what better way to enjoy it than with RIU? Today the destination we have chosen to dream about is the Maldives!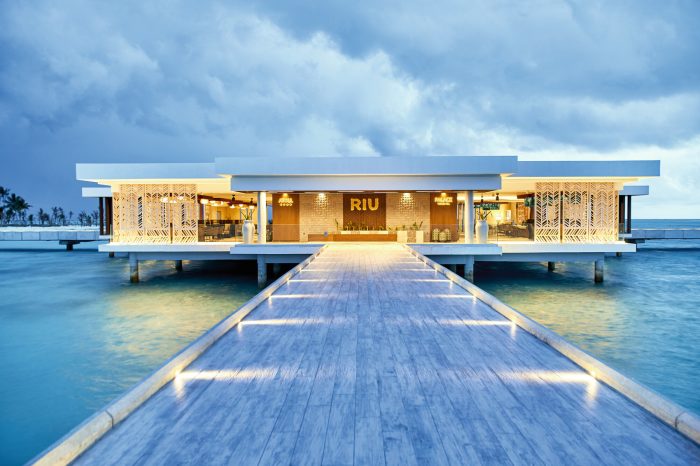 What is there to do in the Maldives?
The Maldives is one of those destinations where you can let your imagination run wild. Plunge into its idyllic waters and enjoy your favourite water sports, like scuba diving, paddle surfing or kayaking. Walk along its beaches and feel your feet gliding over the fine sand. Lie down and get into a good book. Enjoy a refreshing drink while you imagine your next trip or just have a break from it all. But above all, relax, stop and think about yourself.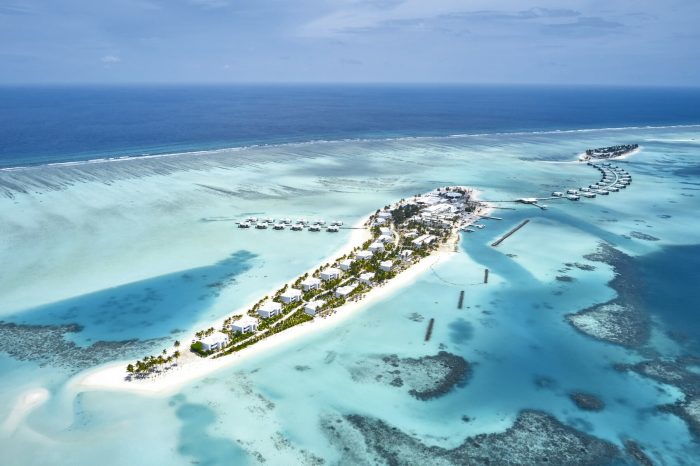 In this place you are sure to find what you are looking for, whether you need an adrenaline rush and a touch of adventure during your vacation or you just want some peace and quiet. The environment that will envelop you adapts easily to either of these two options. It's incredible!
What should I know before I travel to the Maldives?
The most important thing is to know where you are going to stay, because all you need to pack in your suitcase is a pair of swimming trunks, comfortable clothes and a lot of fun. That's the question we're best placed to answer with the two stunning luxury hotels we are proud to be able to offer in this paradise:
The two hotels, 4-star and 5-star, located on the private islands of Kedhigandu and Maafushi, are linked by a walkway and have a broad gastronomic and entertainment offer that will complete your holiday in this paradise. Best of all, you will be able to enjoy yourself without limits thanks to RIU's All Inclusive service. Both hotels have exclusive rooms over the water that will ensure you feel the peace and quiet of this destination to the max. Imagine yourself sleeping with the sea at your feet while you listen to the soft sound of its waters, what a luxury!
If we haven't convinced you yet, we want to show you some very special images to give you a taste of a few of the places you will be able to savour if you stay in the Maldives with RIU: https://maldivesvirtualtour.com/360/riu/
Aren't you impressed? Transport yourself into that image and see it in person! Go and get a photo album so you can add the stunning trip to the Maldives with RIU that you'll never forget!