A new look for the Riu Tikida Palmeraie!
date_range 19 March, 2019
question_answer
Leave your thoughts
As you will know, over the last few years we have been completely renovating many of our hotels. This time it's the turn of the Riu Tikida Palmeraie which is finally reopening after its refurbishment. The hotel was inaugurated in 2009 in Marrakesh and now presents an entirely different aspect thanks to its change of look. Would you like to know more about the final result?
The improvement works have resulted in a beautiful complex guaranteed to provide you with an enjoyable holiday. What have we done? You will notice the first change as soon as you cross the threshold of the hotel, as we now have a much more spacious lobby which also boasts an interior garden area. No sooner do you arrive, you feel yourself immersed in nature.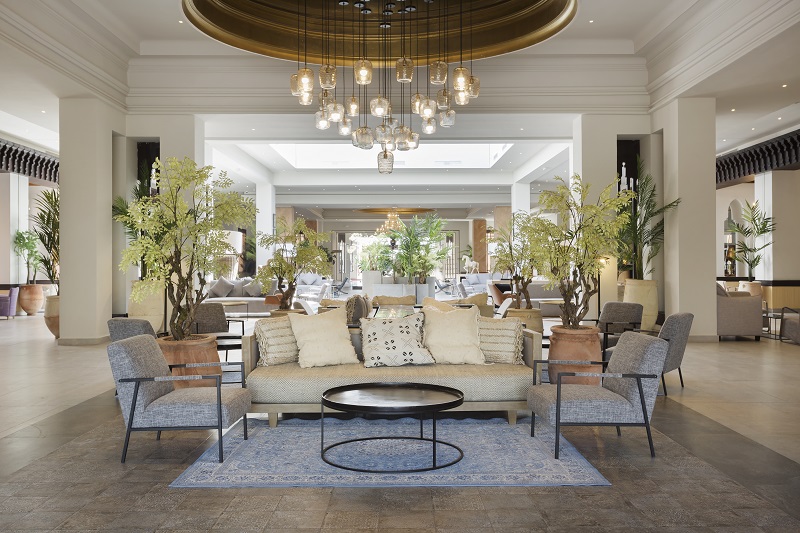 Completely changed interior spaces
Also, as we know that one of the priorities for your holidays is to look after your stomach, we have ensured that it's kept happy! That is why the renovation has extended as far as the hotel's restaurants and bars which have been laid out differently. But don't worry! You will still be able to enjoy the international buffet in the main "Le Tikida" restaurant, along with the Moroccan "El Nakheel" and the Italian "La Trattoria" so your choice can be guided by what appeals to your stomach.
After food, the next thing we value most about our holidays is the chance to rest, which is why we have taken care of every last detail in the renovation of all 388 bedrooms. It has been a comprehensive refurbishment with both the floors and bathrooms being totally renewed. You can now enjoy the warm and inviting ambience created by the pairing of earthy colour tones and wood in the bedrooms that do full justice to the destination.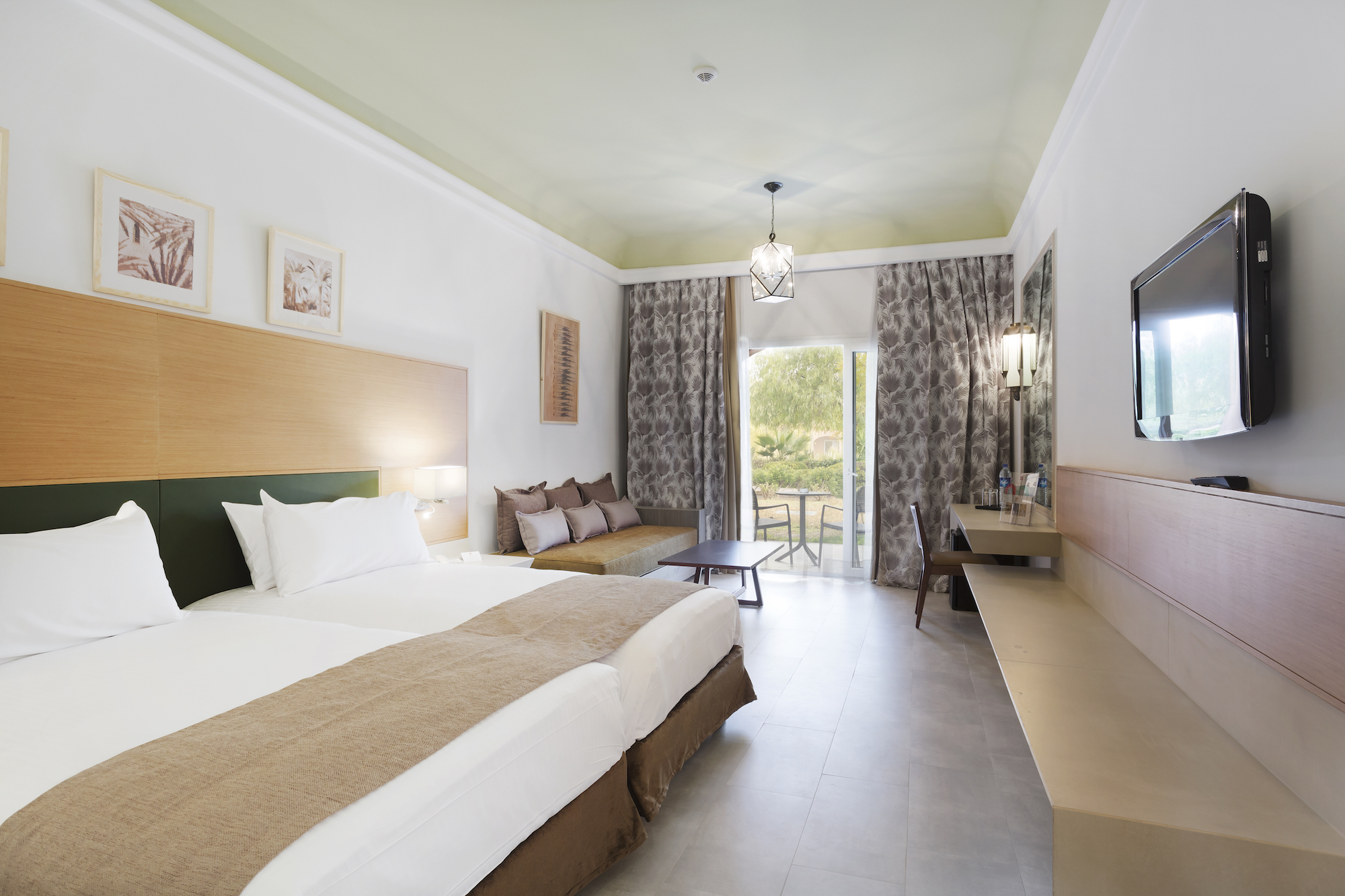 It has evolved inside and out
As well as the public areas inside the hotel, every last corner of the property has been remodelled, meaning that there is also a new look for the exterior areas. We have devoted attention to every space to ensure your enjoy a dream holiday, to the point of opening a new indoor and outdoor pool. Despite the changes we are still the same people as always! We are still going to be looking after your wellbeing and entertainment for which we have RiuArt, RiuFit, the gymnasium for adults. And for the little ones we have our kiddies' club RiuLand. You will lack for nothing!
As you will be aware, this reopening represents a giant step for us, in that RIU is working every day to make your stays in our hotels more enjoyable and to ensure you continue supporting us. You should know that even though we are changing our look, we wouldn't change you for the world! We look forward to seeing you at the new Riu Tikida Palmeraie!