Celebrate those magic moments before and after your wedding with us
Celebrate those magic moments before and after your wedding with us
date_range 4 September, 2018
question_answer
Leave your thoughts
Can you imagine proposing marriage on a beach following a private dinner in a unique destination? No doubt you've often thought about that moment when time stands still, you go down on one knee and ask your partner one of the most important questions of your life: "Will you marry me?". Living that moment with RIU is perfectly possible, in the same way that you can celebrate other magical days with us. It could be your stag or hen party, which is sure to be a great success whether you organise it yourself or through us, or else a special anniversary that could benefit from our sensitive planning and exclusive services.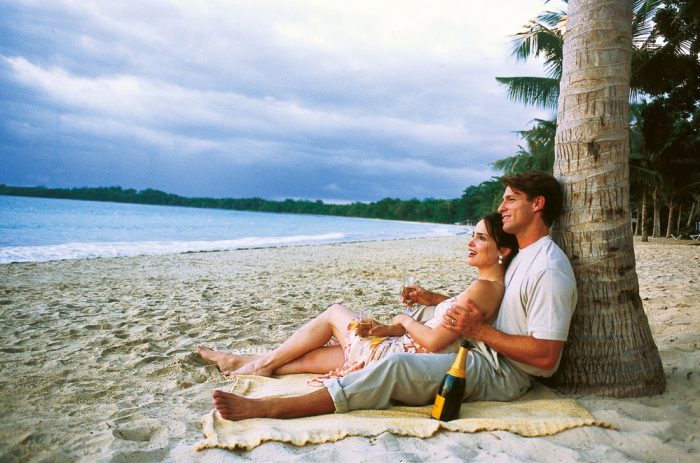 A romantic wedding proposal under a starlit sky
All of our Adults Only hotels offer the possibility of paying to arrange a romantic beachside dinner for two. Candles to create the right atmosphere, sophisticated decoration and the personalised service provided by our staff will create a magical night under the stars to accompany you on one of the most important days of your life. Will they say yes?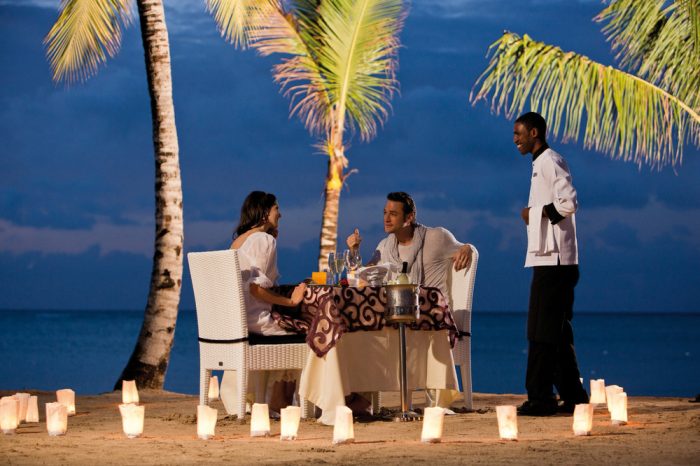 There are a number of options available at all of our hotels, so popping the question in idyllic locations such as Mexico, the Bahamas, Spain, Jamaica, Aruba and the Dominican Republic could easily become a reality.
Spend your last night as a single person … with RIU Hotels!
One of the most memorable events in the lead-up to the wedding is the stag or hen party. Music, partying in style and thousands of anecdotes recounted about your entire life. And where better place to find all this but at the… Riu Pool Party! The theme parties held in hotels such as the Riu Santa Fe, the Riu Tequila and, in the near future, at our Punta Cana resort, are designed for everybody to celebrate the loss of your single status in style. You'll all have a fantastic time!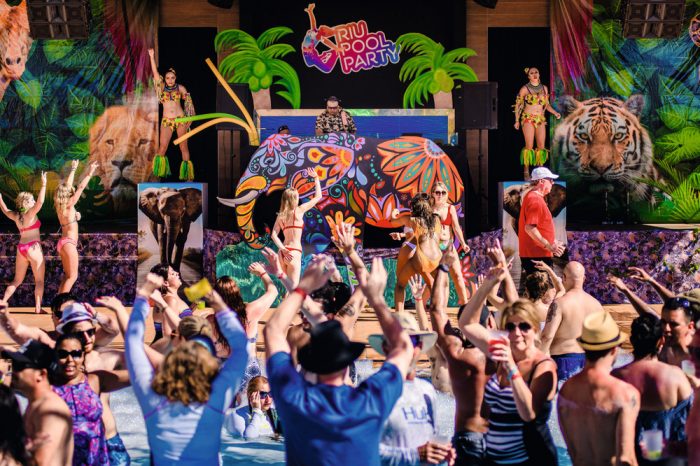 If you would like us to organise a private stag or hen party for you and your group of friends then just put yourselves in our hands. Your own exclusive area of the beach with a bar and DJ is just one of the many benefits you could enjoy in Mexico, the Dominican Republic, Jamaica, the Bahamas, Aruba, Costa Rica and Panama.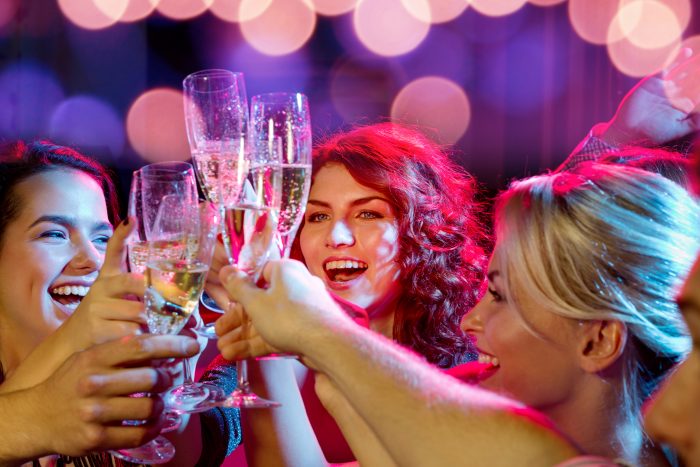 Celebrate your most significant anniversaries with us
Yes, here at RIU you can always rely on us to help commemorate the most important landmarks of your life, time and time again. Celebrate the anniversary of your special day by taking advantage of our honeymoon and anniversary packages that will allow you, among other benefits, to capture the moment forever with a romantic photo session at sunset on the beach. Enjoy breakfast in bed for two, a special dinner, a massage for couples… there's no doubt you will celebrate this anniversary in the best possible way.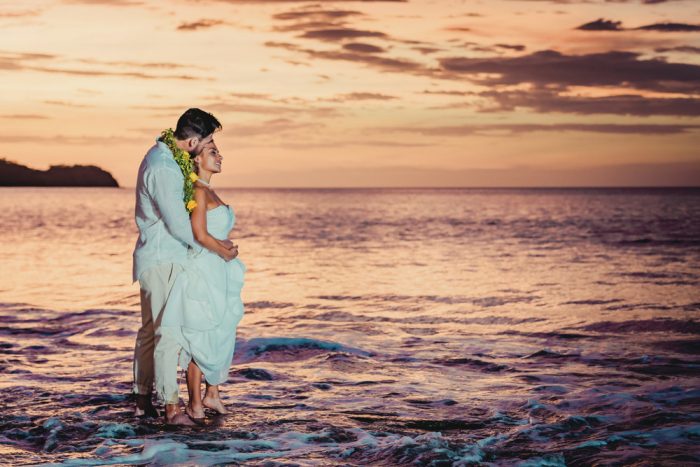 We have always wanted to accompany you at these special moments in your life. The first step on the road to love and happiness, saying farewell to the end of a stage in your life and commemorating your special day are just some of them, and we would be delighted to celebrate them with you. Long live the bride and groom!