Is it a palace? It's the ClubHotel Riu Karamboa
date_range 2 June, 2017
question_answer
Leave your thoughts
Today we want to show you a hotel that seems like something out of a movie set: the ClubHotel Riu Karamboa. Its ceramic domes make the beauty of the hotel stand out from the moment when we fly over the island of Boa Vista, before landing in the nearby airport, at the same time as its low height and African style make it blend in with its heavenly surroundings, right beside the sea. Whether you're looking to get away from it all with your partner or to have a grand time with your family or friends in Cape Verde, the ClubHotel Riu Karamboa is your hotel.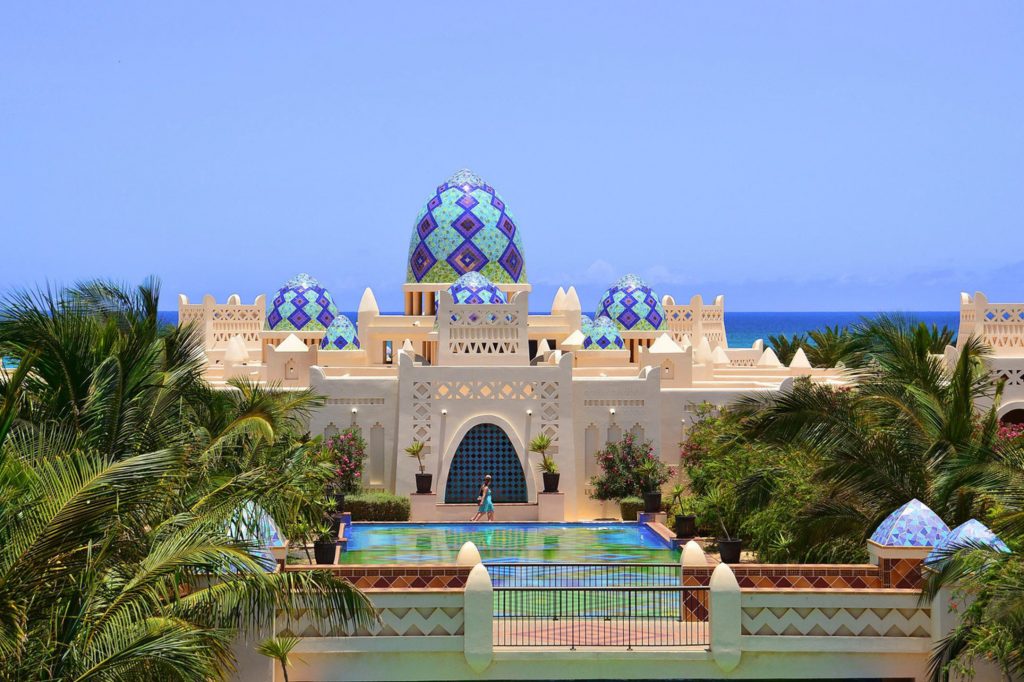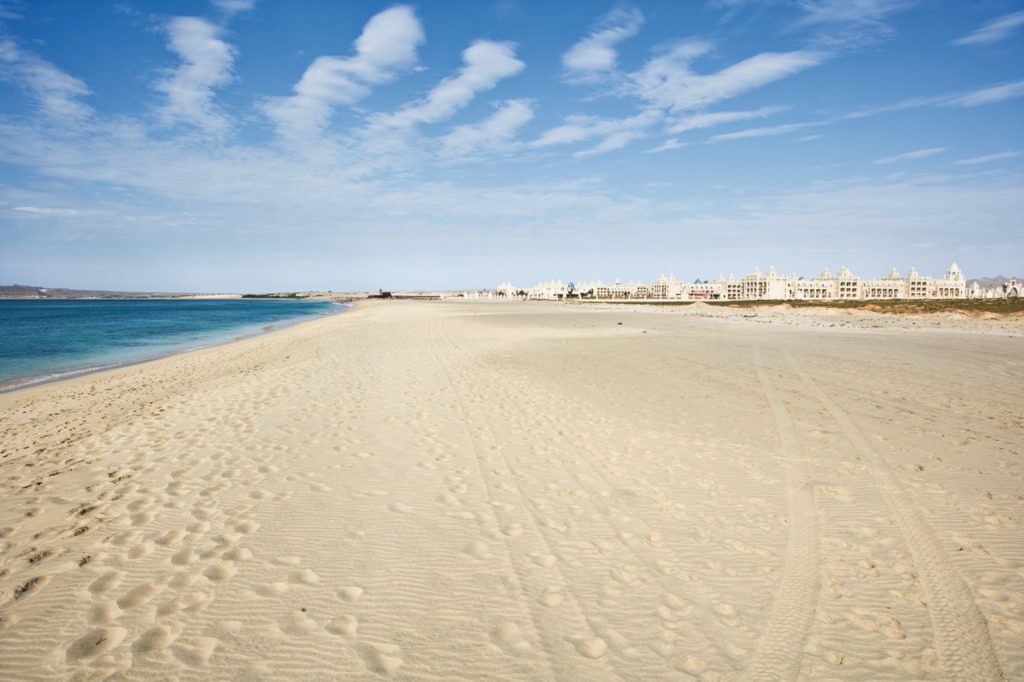 You have 750 rooms fully equipped with air conditioning, a refrigerator, satellite TV, and an electronic safe. You can choose between double, triple and family rooms and suites to accommodate the entire family.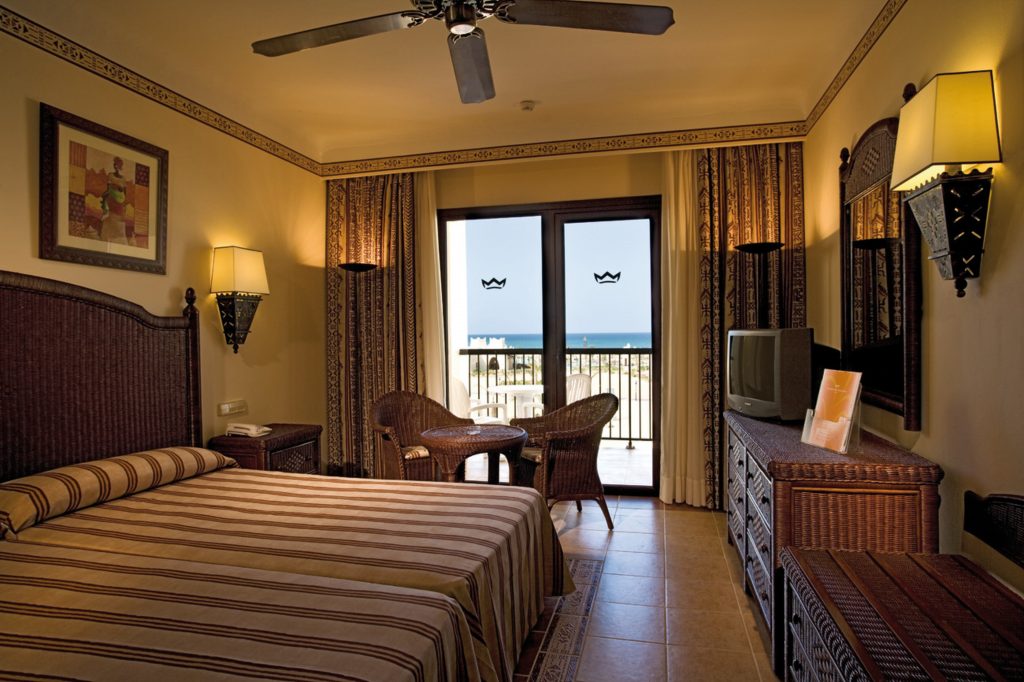 As part of the 24-hour All-Inclusive service, you'll have access to the main restaurant and the three theme restaurants. The main restaurant serves a buffet with international dishes, vegetarian options and live cooking stations. At dinnertime you can choose to enjoy typical Cape Verdean dishes, the varied gastronomy of Africa or exotic Asian cuisine. Remember that the theme restaurants require a prior reservation. Make sure to try them!
In the large swimming pool in the complex, you'll be able to relax in an aquatic lounge chair or have a drink at the pool bar. Or you can join the animation team in some of the activities they've prepared for all the guests. You also have a small swimming pool that's part of RiuLand, the animation programme designed just for kids.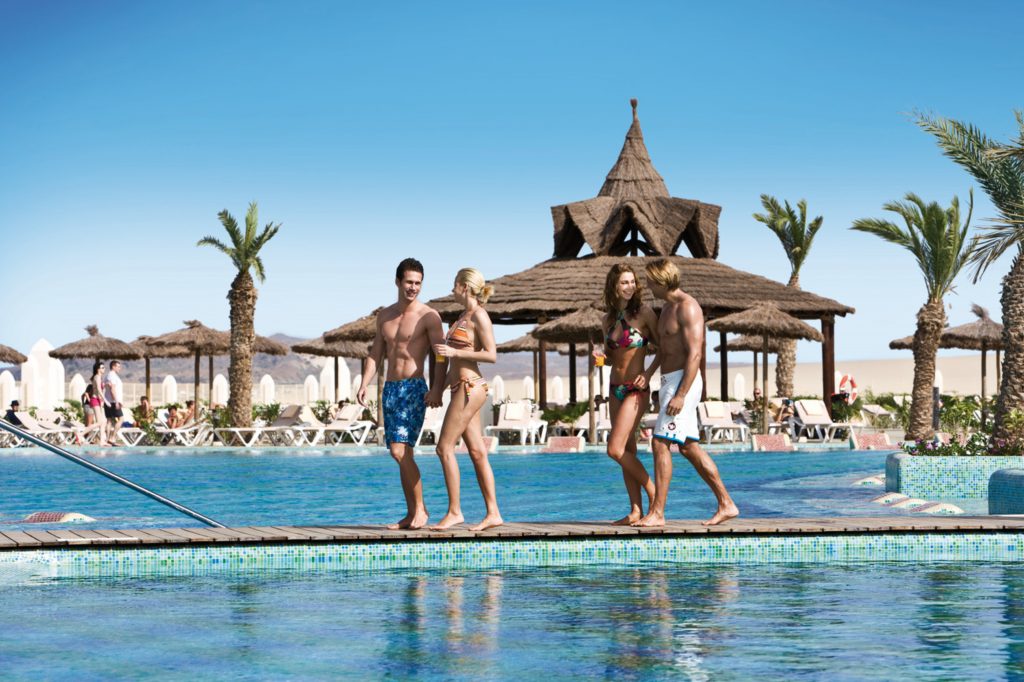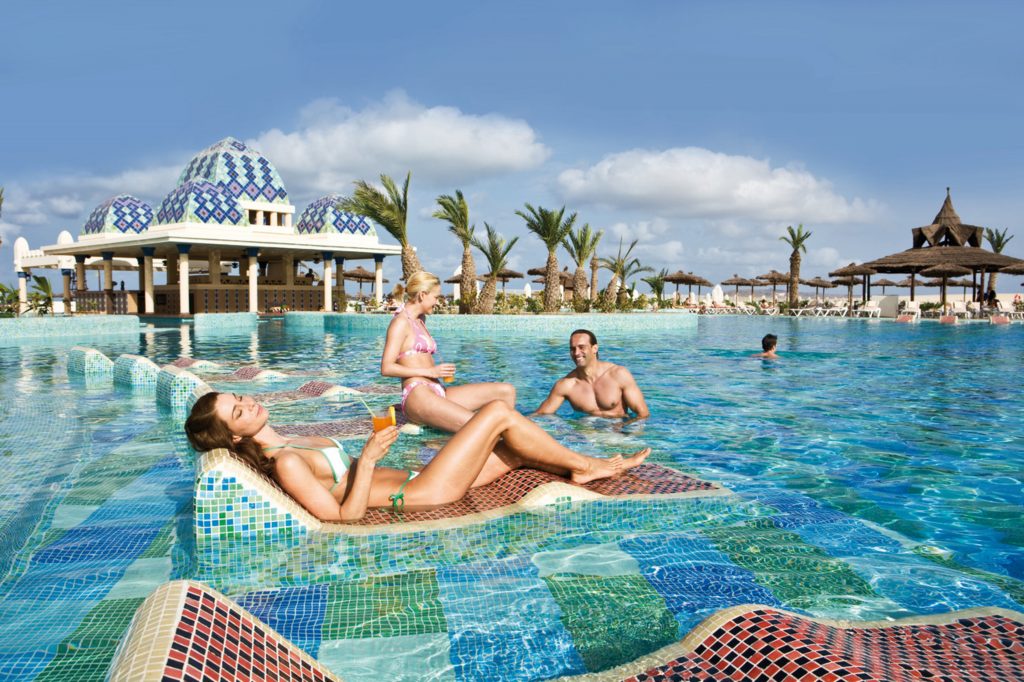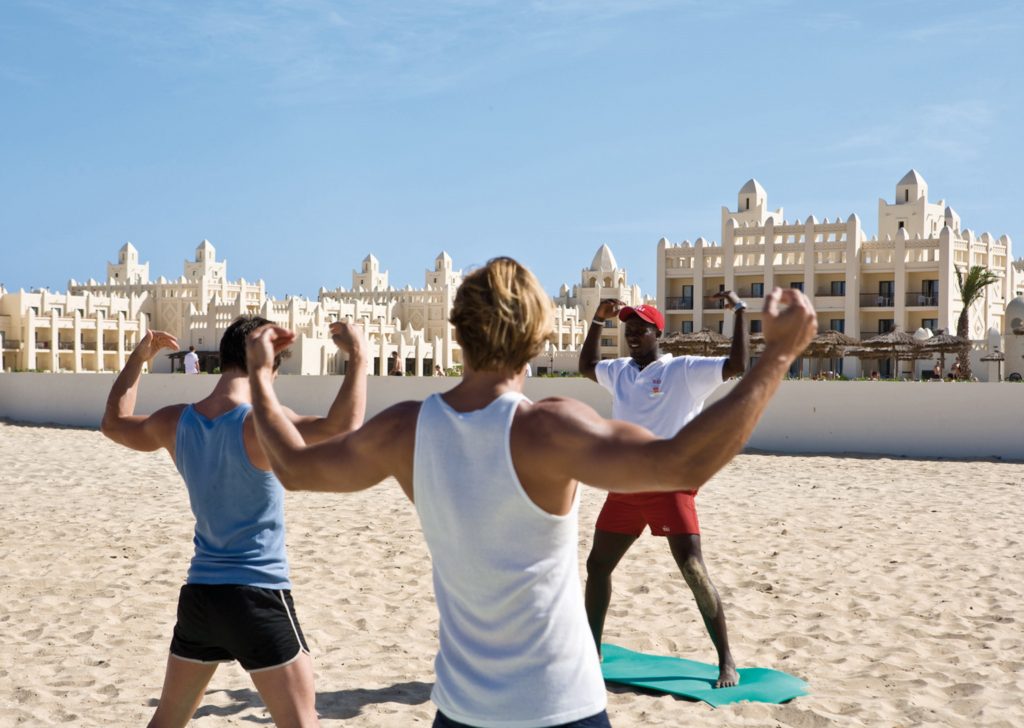 At night, enjoy the evening shows for the entire family. Each day you'll find a different show. Make sure to check the schedule so you won't miss any of them! You can also have a drink at the Lobby Bar or enjoy live sports broadcasts and karaoke nights in the Sport Bar.
You'll find everything you need for your holiday at the ClubHotel Riu Karamboa. Look no further. Book your next holiday on the exotic island of Boa Vista with RIU Hotels & Resorts.