Luis Riu: "The star project for 2019 will be the Riu Plaza España in Madrid"
date_range 21 January, 2019
question_answer
Leave your thoughts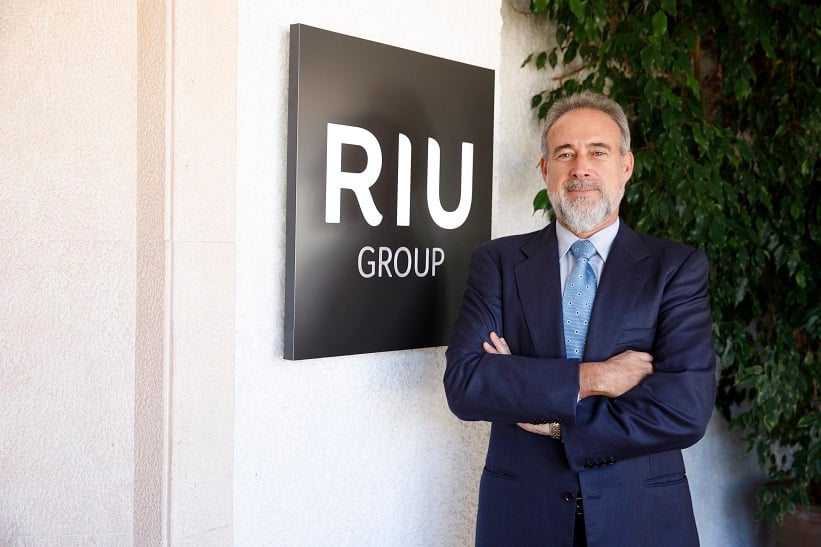 Welcome! I am Luis Riu, CEO of RIU Hotels & Resorts. Today I am really excited about the opportunity to launch this new section of the Blog, to speak to you in person and, above all, to look forward with enthusiasm to a 2019 full of projects that I will be telling you about in the coming lines.
Review of 2018 at RIU Hotels & Resorts, by Luis Riu
Before speaking about the plans for the coming year, I would like to carry out a brief review of 2018, the year that just closed and which represented a turning point for RIU.
How did 2018 go for Riu Plaza hotels?
Our Riu Plaza line of city hotels is growing steadily in the major capitals of the world as demonstrated by:
• The projects already under way in Madrid and New York, where we are constructing a second hotel.
• The purchase of a building in one of the prime areas of London so that we can open our first hotel in the United Kingdom in 2020.
• Additionally, just before the end of the year, we signed for the purchase of plot of land in Toronto where we will construct a new Riu Plaza hotel.
They are all major projects in iconic cities that will represent a giant leap forward in increasing awareness of the RIU brand.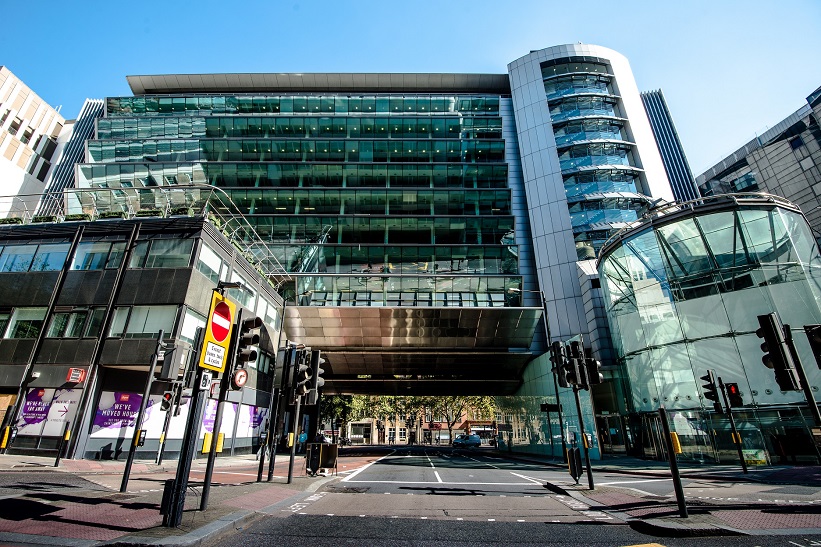 RIU opened new holiday hotels in 2018
But the heart and soul of our business continues to be in the world of vacations and 2018 saw the opening of major hotels as part of the Riu Palace range in Costa Mujeres and Baja California in Mexico and in Boa Vista, Cabo Verde.
In April we also incorporated Zanzibar into our catalogue of destinations with the purchase of the Riu Palace Zanzibar.
And we can't forget the expansion of the Riu Santa Fe in Mexico where we launched the Riu Pool Party, a new entertainment concept that is enjoying great success with customers of all ages in both Los Cabos and Punta Cana.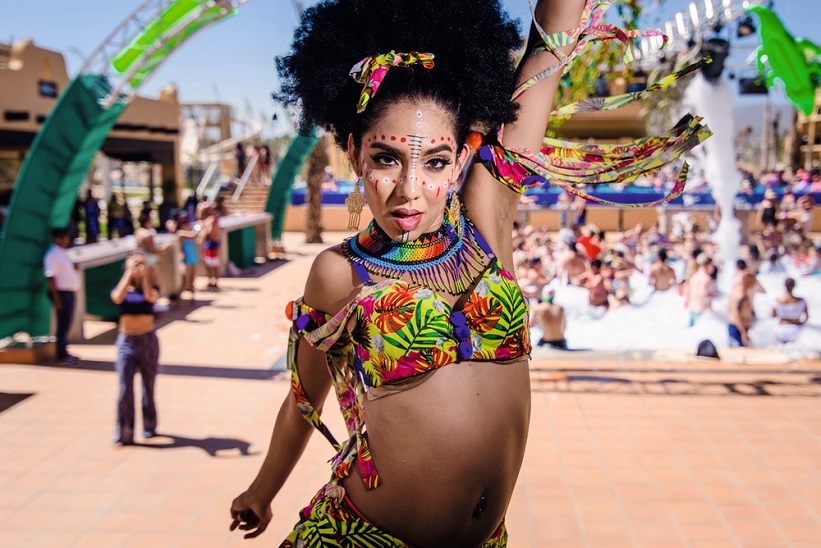 Hotel refurbishments: Luis Riu's favourite challenge
We are not only committed to new hotels but also, over the course of 2018, we re-opened five hotels following extensive renovations. I get really enthused about major refurbishments. I love the challenge of taking a vintage property and studying how to take advantage of the best of what is already there while introducing new services and completely renewed interior decor.
We started down this route in 2010 with the hotel Riu La Mola in Formentera, since which time we have taken on five or six extensive refurbishments every year with the goal of having 100% of our portfolio either new or renovated within the next two or three years. And, once we've finished, we'll start all over again with the initial properties, given that all hotels need updating at least every 10 years.
On the subject of large-scale refurbishments in 2018, I would like to start with the emblematic Riu Palace Oasis in Gran Canaria, which regained its 5-star status after a long and complicated process leading up to its re-launch in September.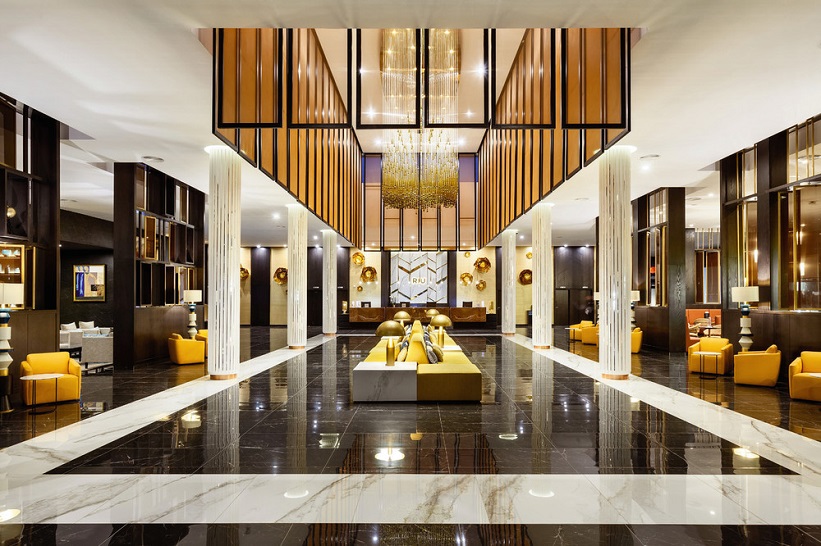 This year we have also renovated the following hotels:
• Riu Chiclana
• Riu Palace Punta Cana
• Riu Palace Tropical Bay in Jamaica
• Riu Tequila in Mexico
• The Mauritius resort
• and the Riu Plaza The Gresham Dublin
Investment by the RIU group in 2018
All these projects were made possible thanks to a record level of investment of over 870 million euros, exceeding budget forecasts at the beginning of the year by more than 220 million euros and greatly outstripping the previous record year of 2017, when we invested 600 million euros.
This major investment was only possible thanks to the good results achieved in recent years which, with a certain level of slowdown, also applied to 2018. As of 31 December, RIU Hotels & Resorts has 93 hotels in 19 countries, 44,670 bedrooms, 29,985 employees, we have welcomed over 4.5 million guests in our properties and our revenues were 2,114 million euros.
What does Luis Riu predict for the hotel chain in 2019?
For next year, despite the uncertainty caused by Brexit and its possible effects on such an important market as the United Kingdom, and also taking into account the recovery of Mediterranean destinations that compete with Spain, we hope to continue with positive results and maintain our levels of investment. The current forecast is for revenues of around 2,257 million euros and an investment of 650 million euros.
RIU Hotels & Resorts projects for 2019
Leaving the figures aside, we can now turn to the proposed projects before us that promise a fascinating 2019 for RIU, with new milestones ahead.
1. Opening of the Riu Plaza España, in the old Edificio España
The star project for 2019 will undoubtedly be the opening of our first city hotel in Spain, in the very heart of Madrid: the Riu Plaza España.
We have approached this project very aware of the responsibility involved in opening a hotel in such an iconic building for the city. The architectural and design projects have been marked by respect for the building's historical features and stately location; and we trust that, when we open next spring, guests will fall in love with its public spaces, bars and restaurants that with a style that evokes the very best of 1950s Madrid, the decade of its original construction.
Above all, we hope that we can provide Plaza de España with a new meeting point for Madrilenians to come and enjoy the Sky Bar and its amazing views.
2. Opening of two spectacular hotels in the Maldives
Another of the projects I am especially thrilled about is the opening of our two hotels in the Maldives.
When, in 2016, we announced our plans to construct two hotels on two of the country's small islands, the team buried their heads in their hands just thinking about the enormous logistical challenge represented by the project. Today, barely six months away from the opening of the Riu Atoll and the Riu Palace Maldivas, we can safely say that all the technical difficulties have been overcome and we can launch two modern properties with spectacular bedrooms right over the water in a truly heavenly setting.
3. Back to our roots: new facilities for the Riu Playa Park
Prior to the start of the 2019 summer season, we will also be opening the Riu Playa Park, a hotel located in Playa de Palma that we decided to rebuild rather than refurbish to be able to offer a modern 4-star property in the destination where the company started out 65 years ago.
And to round off the openings of the year, the elegant Riu Palace Taghazout will open in August in Morroco.
Would you like to see a summary of all this information along with a preview of what the Riu Plaza España will look like? Well here you have it in the following video:
I had a lot to tell you about in this first post. I think I'll keep back the chapter on the refurbishments planned for 2019 for the next entry. It only remains for me to sign off in the hope you found all this of interest and to invite you to join me on our voyage through 2019.
Happy New Year!
Fdo. Luis Riu