You can now enjoy our Riu Pool Parties in Punta Cana
date_range 18 January, 2019
question_answer
78 Comments
It's here at last! As we told you a few months back, the Riu Pool Party concept has come to Punta Cana. After its overwhelming success at the Riu Santa Fe, this fun and innovative festivity, created for adults, continues to grow and cause a sensation wherever it takes place. Everybody wants to go back and do it again!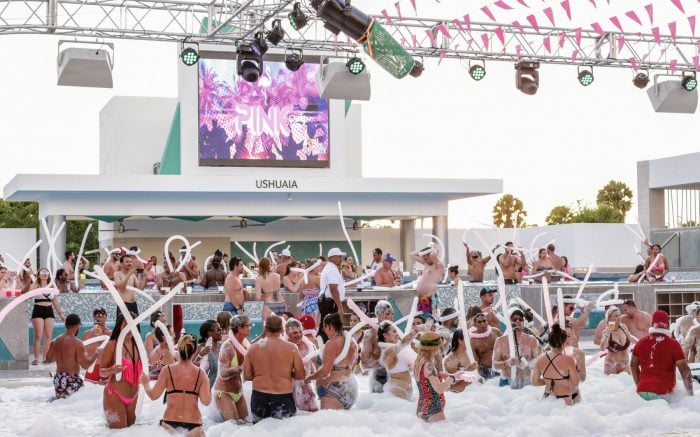 Would you like to experience a truly memorable holiday? Here at RIU we do everything possible to make that happen, which is why we have taken this new event to the Dominican Republic, where we provide live music along with the best national and international DJs. Just as we did in Mexico, we have created a special area for these parties with a stage and four bars, including a poolside bar and a snack bar, located around the perimeter of the main party area. You'll lack for nothing!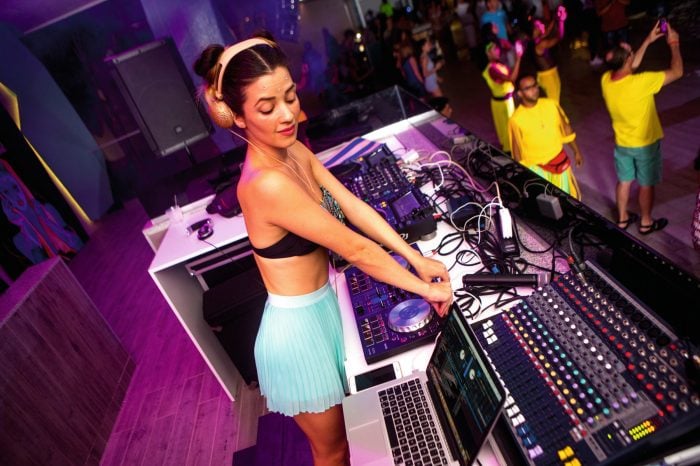 We are talking about a space given over exclusively to holding these themed parties located right opposite the hotel Riu Bambu. Access to the venue is confined to adult guests staying in one of the five hotels that make up the RIU resort in Punta Cana: Riu Bambu, Riu Naiboa, Riu Palace Bavaro, Riu Palace Macao and Riu Palace Punta Cana.
If you are a guest in one of these five hotels, you will have the chance to experience one of the four parties we offer using this new concept. The theming and decor for each of them will transport you to other places and different eras. The White Party, for example, creates an authentic Greek ambience in which you will find yourself moving to the rhythm of hits from the 70s, 80s and 90s. Then there is the Jungle Party which will immerse you in a genuine adventure in which the incredible themed decoration really does create the impression of being deep in the heart of the jungle itself.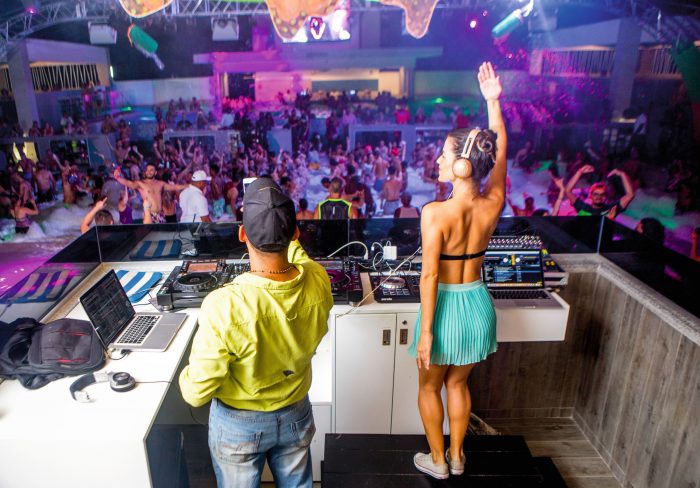 Meanwhile, the Neon Party will amaze you with its show of lights and fluorescent colours in which even the dancers themselves dazzle in their 80s-style costumes. Finally, we recommend the Pink Party, where the venue is entirely dressed in pink, the quintessential party colour, with a unique musical vibe created by our guest DJs.
All this is just a small foretaste of everything a Riu Pool Party in Punta Cana has to offer, a great experience to enjoy with friends. Come and visit us in the Dominican Republic and see with your own eyes the magic we have created to ensure you have a genuinely sensational holiday.