Luis Riu: "In Senegal we are taking a huge risk, but it is also a huge opportunity"
date_range 29 October, 2019
question_answer
4 Comments
I think it has become clear, over the months that the blog has been running, that I'm a man of action more than an office man. I love exploratory visits to analyse a new destination or a new hotel, and if it's a destination that hasn't yet been discovered by resort tourism, so much the better.
I believe I have earned something of a reputation as a pioneer through my projects to renovate and build new hotels. Sometimes, with personal commitments such as Jamaica, where nobody within or outside RIU supported me. Other times, with much more unknown destinations such as Cape Verde that already welcomes tour operation. A holiday hotel in Senegal is the project that I have pinned my hopes on at the moment, because everything needs doing there, and that's a challenge I simply can't resist. We are taking a huge risk, but it is also a huge opportunity for RIU.
RIU has a long list of international projects, hotels from Punta Cana to Senegal
I explained not long ago how the RIU hotel in Punta Cana was our baptism of fire. Building our first resort there in 1990 meant we had to overcome countless difficulties, and that prepared us to take on any test. And I think, without really being aware of it, I look for a challenge like this from time to time. Setting up in an established destination, with modern infrastructure, flight links and good roads is fantastic. But coming up against the exact opposite holds a real appeal to me.
Pointe Saréne has that element of adventure that you find in destinations yet to be discovered by the tourist industry. It lies 100 km south of Dakar and has a large white sand beach and a beautiful sea, perfect for swimming and watersports. But it is also an area that will allow our guests to discover the real Africa, its culture and its nature. On my first visit, I was really struck by the landscape of the characteristic and unmistakeable baobab trees.
Building the first RIU hotel in Senegal
Construction work on the first hotel in the country is about to begin. At the start of last summer, we announced the purchase of a 25-hectare site on the beachfront where we will build a Riu Classic hotel. It will be all-inclusive with around 500 rooms and it was designed especially for our guests, in particular those from Central Europe, so that they can discover a new holiday destination with RIU.
In a way, we are relaxed about the future hotel's operation because we are starting from the advantageous position of already having Senegalese staff at our Cape Verde hotels. As a result, we are already familiar with their character and their way of working. It's fair to say that they are very keen to learn and grow professionally. It also means that we have team members who know our product and our service philosophy, and who are prepared to take on roles of responsibility in the new RIU hotel.
Advantages of Senegal for RIU hotels as a tourist destination
As well as the destination's attraction, which I hope will play in our favour as we market it, Senegal has other advantages that are not so appealing to list, but that are still highly valuable.
It is in a time zone very similar to that of RIU's headquarters.
It is much closer to fly to than the Caribbean or Asian destinations.
Due to its history, it has quite a similar culture to ours, which facilitates understanding with the authorities and our day-to-day work with suppliers and staff.
Add to this the fact that the local authorities are keen to boost the tourist industry. That is also why they have invested in the international airport of Blaise Diagne, which is around 35 kilometres from the future RIU hotel, and which means guests no longer have to arrive and leave through the capital city, Dakar, the airport's previous location.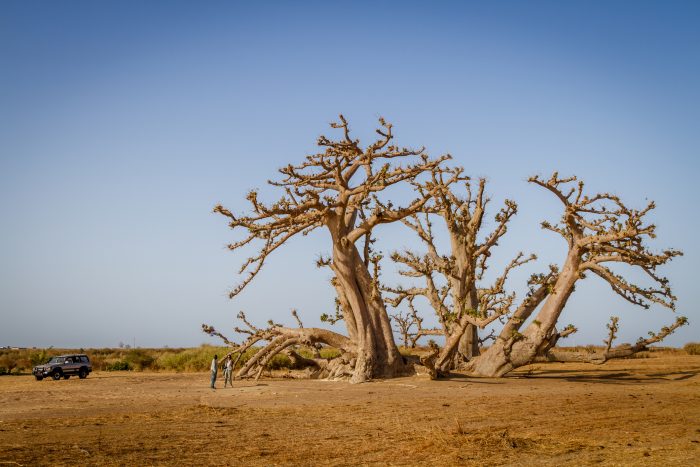 In addition, in 2022, Senegal will become the first African nation to host an International Olympic Committee event. The 4th Summer Youth Olympics in 2022 will take place in Dakar and I am sure the event will boost international awareness of the country.
Securing our position in Senegal: My next challenge as CEO of RIU Hotels & Resorts
And if all goes well, the site is big enough for us to build a second RIU hotel. Having more than one facility in each destination is a part of our way of operating and of producing synergies, as long as the market is in our favour.
This leads me to a question that I am often asked, which is to do with the size of our holiday hotels.  The reason is very straightforward and this is a good example with which to explain it. When you propose a new destination, you have to offer the operators enough places to make it worth their while to provide the flights. Another type of hotel is possible, but to open up a new road, it is important to offer volume, as well as quality, of course.
Africa is a fascinating continent. We already have RIU hotels in Cape Verde, Morocco, and Zanzibar, but I feel that Senegal represents opening a new door to the region and a new stage in RIU's expansion. I still have my sights set on Asia, as well as RIU's more traditional destinations in the Caribbean and Mexico, but with this first project underway, I am confident that more will come to help us write the next chapter of RIU's history.
Fdo. Luis Riu