Make RIU your gift this Christmas!
date_range 22 November, 2019
question_answer
Leave your thoughts
We are drawing ever closer to the season of Christmas bonuses, wrapping paper and the familiar smells of home. Adverts featuring people returning home for Christmas and your family member's favourite colognes are now the star attractions of the television, the newspapers and the magazines. Christmas is just around the corner!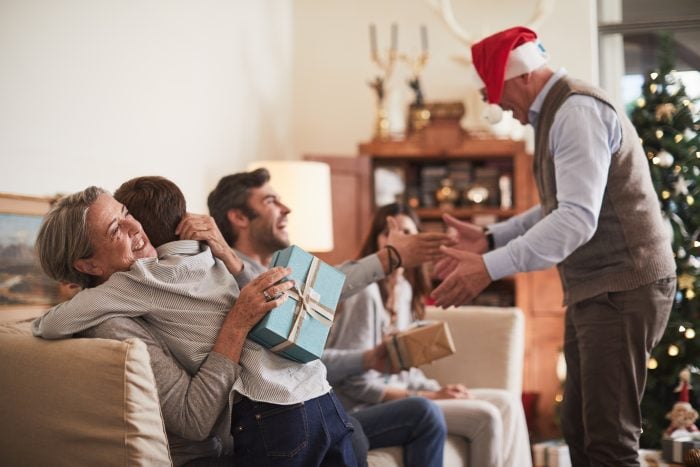 What kind of a gift can you give with RIU?
Every year the same question comes up. What should we get people for Christmas? Well here at RIU we know exactly what to suggest: the best present you can give your partner, friend or family is a few days of rest and relaxation. In this post we will be giving you some ideas so you can spread a little joy during the Christmas period and in order to make sure you don't get caught out last minute!
1.    A stay at a Riu Palace hotel for your partner
We know that you are racking your brain again this year to come up with the perfect gift to surprise your partner. We want to help you out a bit which is why we suggest surprising your partner with a romantic getaway at one of our Riu Palace category hotels, with the choice of an Adults Only option where you can enjoy romantic evenings with your partner.
Surprise your other half by taking them to their favourite place in the world in a unique setting!
2.    A week's holiday as a family
Often the most difficult thing is knowing what to get the rest of the family for Christmas because their tastes can change or perhaps it has been a while since you last saw them. Whatever the reason, attempting to please the whole family at Christmas is an extremely difficult task. This is why we suggest that you treat the whole family to a stay at one of our beach hotels where an enjoyable time is guaranteed for the whole family!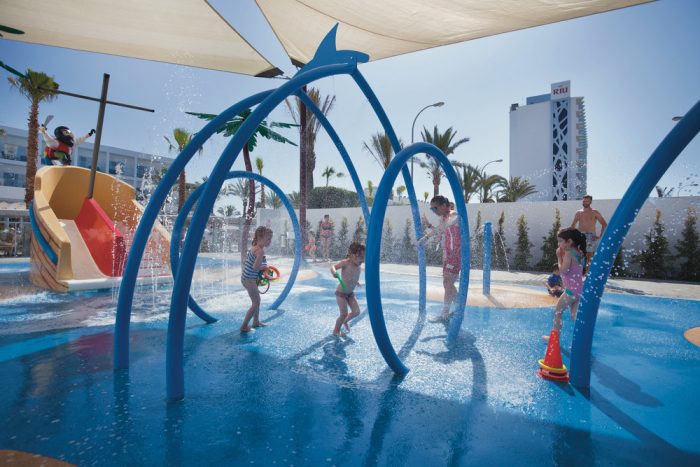 What better present for Christmas than spending time together? You won't have to worry about getting something special for each one of them. What's more, you will have an excuse to get together again at a later date without having to wait for next Christmas or a special event.
3.    Get to know the city of your dreams
We are willing to bet you have a family member or friend that has always had a dream destination they never managed to visit. It's time to make their dream come true! Why not surprise someone with a stay in a Riu Plaza hotel in one of the city destinations where RIU has a presence?
Help someone fulfil their dream of strolling through the streets of New York, crossing the Golden Gate bridge or even enjoying the fantastic panoramic views of Madrid. You can do all of this with RIU's help!
Come and spend Christmas with RIU
It goes without saying that you are invited to spend Christmas with us in our hotels. Forget about counting how many extra chairs you need this year because a family member has decided to come along at the last minute, or fretting about when to purchase all the food. Just relax and come and enjoy yourself at one of our RIU hotels.
Why not celebrate this time of year with your nearest and dearest in a different setting? We tend to think that the best place to have Christmas dinner is at one of our family's houses, but a hotel is also a great way of bringing your family together. The festive decorations and our dedicated employees will create a fantastic yuletide atmosphere for you where your only concern will be with enjoying yourself! You won't regret it!
Do you like our ideas for what to give as gifts this Christmas? We hope we have helped you decide what to do for at least some of your gifts. If not, we will be delighted to welcome you at our hotels and to celebrate Christmas with you.