When Armstrong stepped into the Riu Palace Oasis
date_range 19 November, 2019
question_answer
Leave your thoughts
50 years have passed since man walked on the moon, specifically a crew of three astronauts: Neil Armstrong, Buzz Aldrin and Michael Collins were the first and only men who have achieved this feat up until now.
RIU were chosen to welcome the astronauts following their long journey
Following this event which caused a worldwide sensation the three astronauts began a world tour which took them to 21 countries. Before setting off on their tour they decided to take a few days to rest and recover together with their wives: the place chosen was the Oasis Maspalomas hotel on the island of Gran Canaria.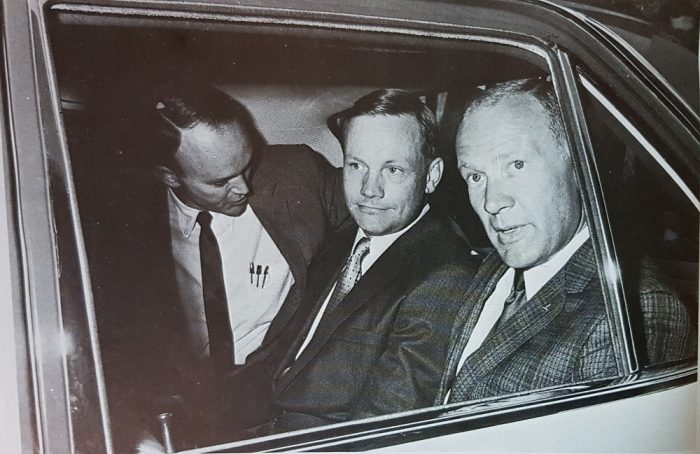 Coincidentally, five hundred meters away from the hotel was an area of land given to NASA where they installed their Maspalomas space station, one of the first in the world from where they broadcast man's moon landing. It would seem that they were destined to meet.
This is the beautiful story linking RIU and NASA
On 4 October 1969 the three astronauts arrived at the Oasis Hotel. The first of them was Edwin Aldrin with his wife, both of whom arrived on the Canarian Island on no less than Air Force One. They were later joined by Neil Armstrong and Michael Collins and their wives, although they arrived on scheduled flights. They stayed in the hotel for two days and they were given the hotel's best suites. They chose Gran Canaria because of its dunes, and could be seen taking camel rides over them, as well as because of its crystal-clear Atlantic waters and for its hospitality which, as we can well imagine, exceeded all their expectations.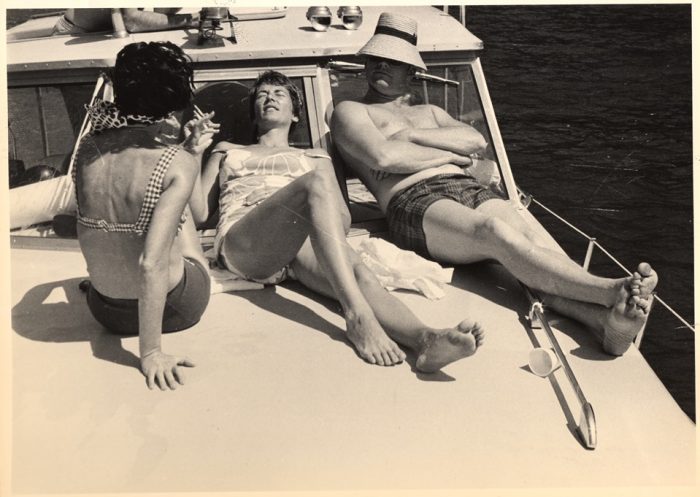 During the two days they spent on the island they took the opportunity to relax in small coves nestled in the cliffs, such as Tiritaña where they organized magnificent picnics but they also took boat and fishing trips. They also really enjoyed Canary Island cuisine, so much so that Neil Armstrong's wife, Janet, took the recipe for mojo picón sauce back to the United States.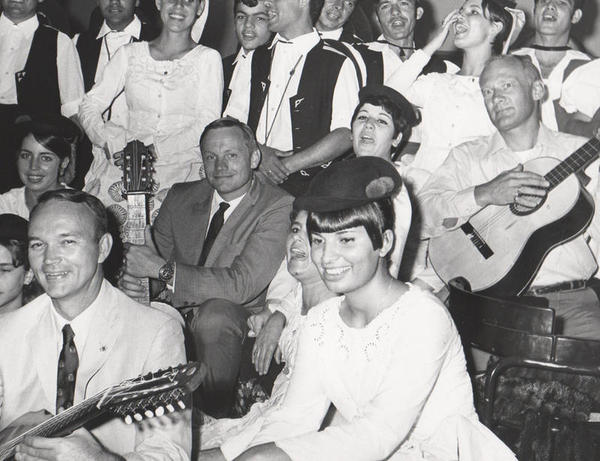 The astronauts were met by an unexpected surprise at the hotel
In addition to the parties prepared in order for them to fully enjoy the Canarian nights, they were treated to a number of surprises. One of these was the weather itself, as it decided to rain on their first day; the other was by the hotel itself whose director, along with employees and family members had built a model of the lunar module in the entrance garden.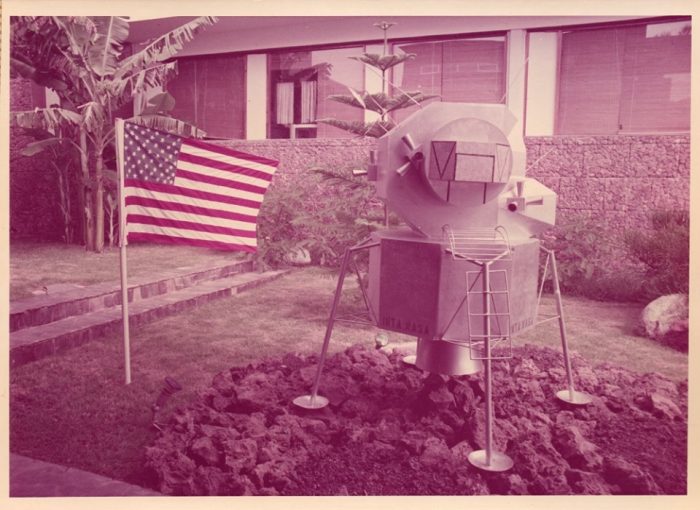 The hotel, acquired in 1998 by RIU and fully renovated last year, still holds memorabilia of that visit at its facilities. Today, now a 5-star hotel, the Riu Palace Oasis, surrounded by beautiful palm trees and located in a privileged spot, continues to be the chosen destination for visitors from around the world…and from the moon!
We would like to offer special thanks to our friend Michel Jorge Millares, who has provided us with information and photographs for this blog post and who works hard to ensure that the memories of this historic moment will never be forgotten.