Riu Palace Zanzibar reopens its doors with 100 more rooms!
date_range 15 November, 2019
question_answer
Leave your thoughts
Last year RIU acquired the Riu Palace Zanzibar hotel, a 5-star hotel, which is now reopening following a complete refurbishment and featuring 100 more rooms! The hotel now boasts a total of 200 rooms which will welcome guests who come and visit this exotic destination together with RIU. It is located in the Northern part of Unguja and was the first hotel of the chain in Zanzibar, which now also operates the La Gemma dell'Est hotel which will be refurbished in the next few months.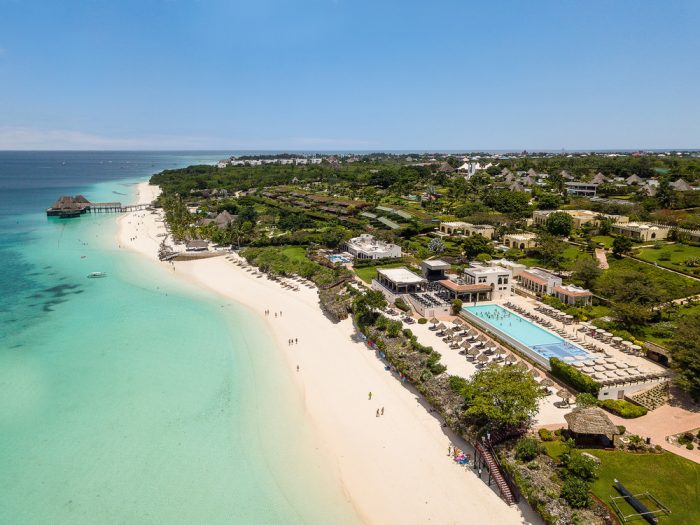 The newly renovated Riu Palace Zanzibar
We can now assert that this establishment is a RIU hotel from top to bottom, given that it is now fully in line with the chain's high standards following refurbishment works. The hotel and all its rooms clearly mirror the destination, helping you to breathe in the essence of Zanzibar from the minute you step into its elegant lobby.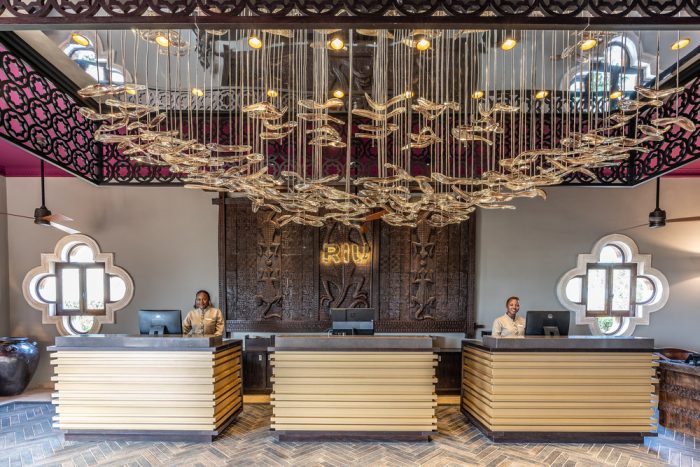 Apart from the new rooms, the hotel also has new buildings which house the common indoor areas, which also pay tribute to African architecture. And what about the outside of the hotel? An enormous and beautiful garden with three swimming pools, which all perfectly blend in with the destination and the backdrop of the sea.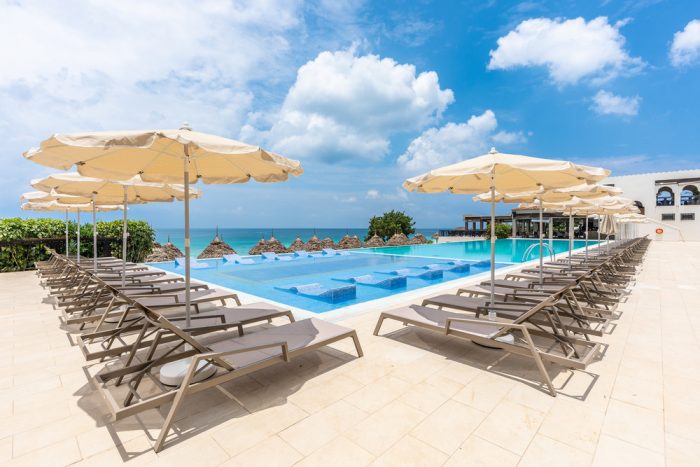 And best of all? Access to a private beach where you can enjoy the tranquillity of the ocean without interruptions.
Rooms befitting the destination
The rooms now have a completely different appearance, with a decor perfectly suited to the surroundings. Experience the luxury of the jungle! They are also fully equipped rooms where guests will find everything they need during their stay. There are even rooms with private pools available!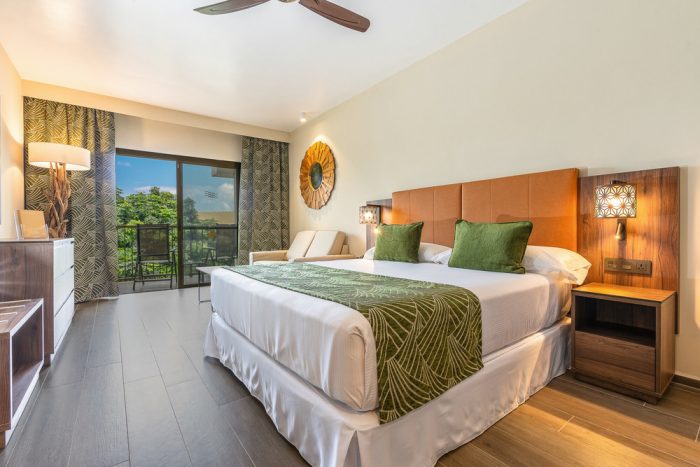 What is there to eat at the Riu Palace Zanzibar?
This hotel is part of the Adults Only line by RIU and is All Inclusive. As a result, guests can enjoy all the cuisine of the four restaurants:
the main restaurant, Promenade; the fusion food restaurant Krystal; the Beef Steak House and the romantic Open Air restaurant; as well as the Grill bar Pepe's Food. They can also take refreshments at three bars and the Ginger coffee bar.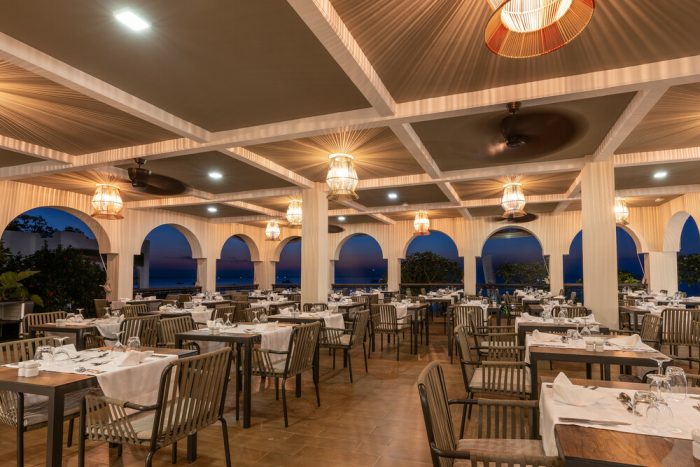 As you can see, this hotel is more than ready to welcome you in this fantastic destination. We really hope you will come and experience the newly refurbished Riu Palace Zanzibar in person and that you will appreciate all the care and attention that has gone into renovating the hotel. We will be waiting for you in Zanzibar!