Meet RIU's family in Costa Rica
date_range 22 April, 2021
question_answer
Leave your thoughts
I'm sure many of you have enjoyed a relaxing holiday with us in Costa Rica. Behind every one of your favourite cocktails, the shows and performances by the entertainment team, and the attention provided by our front of house staff, is a story. And in some cases, it is a very long story. That is why today we would like you to meet some of our team members who put so much enthusiasm, effort and joy into their jobs to ensure you have an unforgettable holiday.
The story of RIU in Costa Rica
RIU's adventure in Costa Rica began in 2009 with the opening of the Riu Guanacaste. Since that time, and after opening of the Riu Palace Costa Rica in 2012, our commitment to Costa Rica and our desire to continue contributing to the Guanacaste region has been growing.
In addition to constructing a water park that is free for our guests at the two hotels, in 2019 we also opened the Medical Care Clinic for Guanacaste's paediatric population, to help provide the necessary healthcare in the region.
RIU's commitment to Costa Rica has meant that, today, more than 1,000 employees in the Guanacaste region continue to work with the same enthusiasm and joy as they did on their first day. And it is some of these wonderful people that we are going to introduce you to today.
Edwin Jiménez: "It makes me very happy to have had the opportunity to fulfil goals in my life."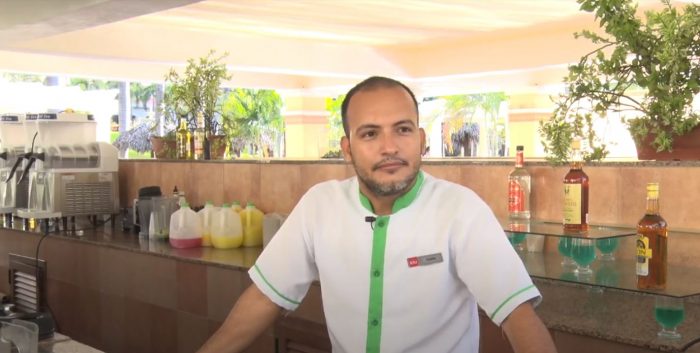 In his 11 years at RIU, almost since we first opened in 2009, Edwin has been growing professionally and is now a Bar Supervisor. Although he is grateful for the opportunity for professional growth and training provided by the company, he also emphasises that, "Thanks to RIU and the stability it provides, I have been able to achieve several personal goals, like buying a home, travelling the world, and starting a family." Our thanks go to you, Edwin, for so many years of commitment and endeavour with us.
Adriana Fernández: "The best thing about staying at RIU is the warmth of the team and the guests."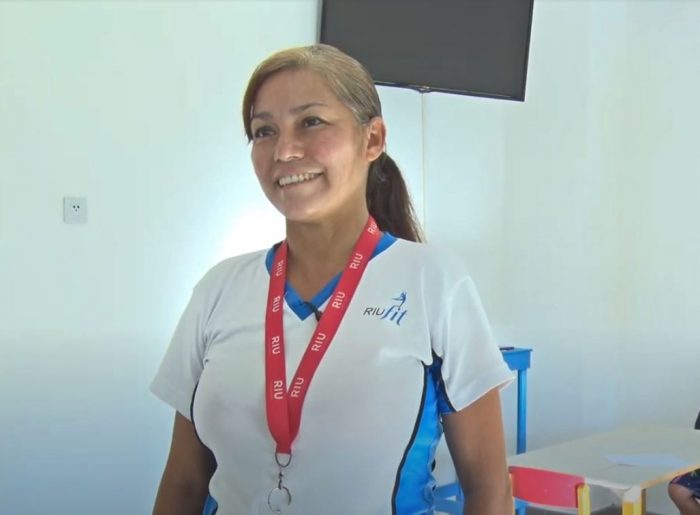 Adriana's first steps at RIU were as an entertainer in Guanacaste. Today, eight years later, she is head of wardrobe for the department. Her joy and enthusiasm are contagious among the whole team, and for her, there is nothing more important than "The good working environment and human warmth that is generated", with her colleagues and the guests. In addition, she always stresses how important the "stability and growth opportunities" she has had at RIU have been for her, in deciding to continue her career in the chain's hotels.
Luigui Ampié: "I am a completely different person."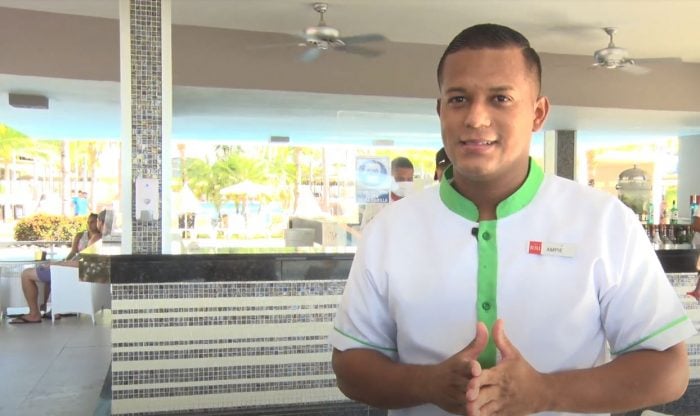 Luigui Fernando Ampié Rodríguez claims to be a completely different person to the one who started working "from scratch" at RIU. Today, eight years later, he holds is a Bar Supervisor. "My personality was completely different, but working at RIU has allowed me to improve my people skills and customer service" he says. He also says that it is the company he has stayed the longest at and the stability this represents is very rewarding, as it not only allows him to provide for his family, but he also values "working at a time when many people are unemployed as a result of the effects of the COVID-19 pandemic."
María Alejandra Cubillo: " I have already climbed many rungs on the ladder here, and I'm going for more."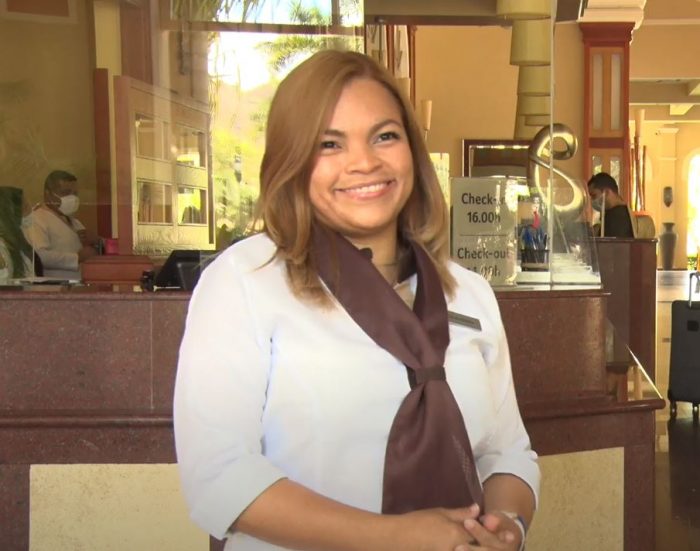 After 11 years of working for RIU, María Alejandra Cubillo is currently the Front Desk Manager at the Hotel Riu Guanacaste.
Her cheerful and friendly demeanour reflects the enormous satisfaction she has got from her long career with the company, and the fact that she has worked in various positions after starting as an assistant in reception. "Working for RIU has allowed me to boost my self-confidence and teamwork skills," explains Cubillo, who also says she studied tourism specifically because she has always loved customer service. Her time at RIU has also allowed her to improve her English, beyond what she would have expected, and to achieve the economic stability necessary to buy her own home and help her mother with her expenses. "I've already climbed many rungs on the ladder here, and I'm going for more," she says enthusiastically.
José Lezama: "I feel extremely grateful to the company."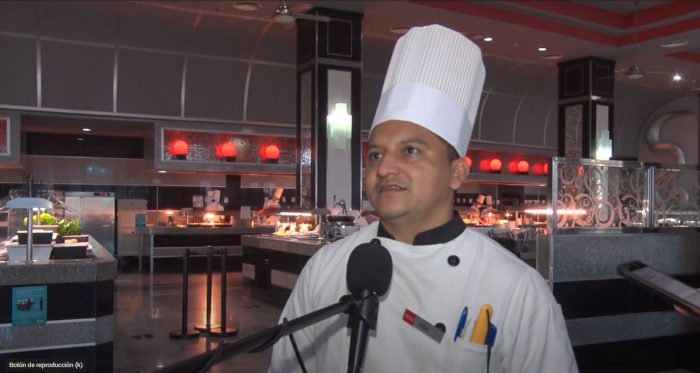 After 10 years working for RIU, José Lezama Ramos has managed to fulfil his dreams of personal growth and management. Having started out as a cook, he now holds the position of sous chef at the Hotel Riu Palace Costa Rica. "I feel extremely grateful to the company" he explains, referring to the knowledge he has gained and the job and financial stability he has achieved during his time with the company. Although he says that the work has been hard, he considers that the rewards he has received with each promotion have made him happy and encouraged him to continue to grow within the company.
Mónica Hernández: "RIU is my family."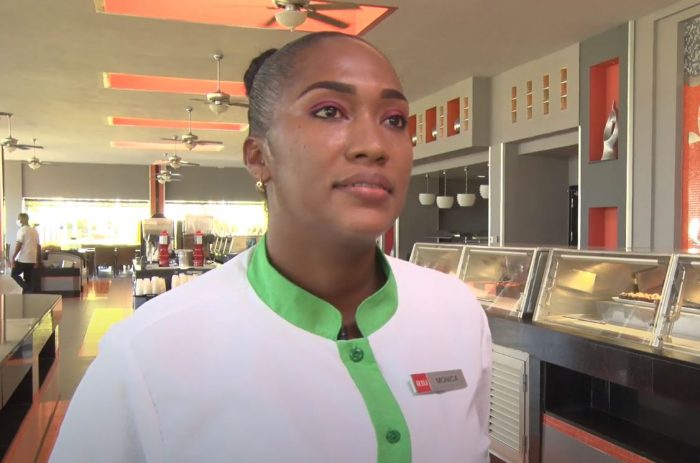 After working for several years as an educator, Monica Hernandez Rosella found "a family" at RIU, which she claims has allowed her to grow both personally and professionally since February 2014. "Here, my colleagues and bosses are very supportive. RIU is my family. It's a very stable company", highlights Hernández, who currently holds the position of assistant restaurant manager, after having started as a waitress and moving up several positions within the hotel.
She says that working at RIU has allowed her the economic stability to meet the expenses of her family, which consists of her and her two children. For Hernández, her greatest job satisfaction comes from seeing clients from all over the world return to the resort, attracted by the customer service and the human quality of the RIU team."RIU's motto is: at RIU I smile. And that's what we try to offer all our guests."
And we couldn't agree more with Monica. RIU is a family, of which we are proud and happy to be a part, and to which you, as guests and friends, also belong. Thank you for so much!