Our brands are also being updated: we present the Fun4All emblem
Our brands are also being updated: we present the Fun4All emblem
date_range 9 May, 2018
question_answer
19 Comments
At RIU Hotels we continue to reinvent ourselves, evolving and modernising day by day. A few months ago we unveiled our new brand image, another gesture that shows that we are not only updating and renovating our hotels but also the image that accompanies and identifies them. As part of this process of evolution, today we want to show you the new Fun4All logo, which will identify our hotels with the most fun and activities for everyone.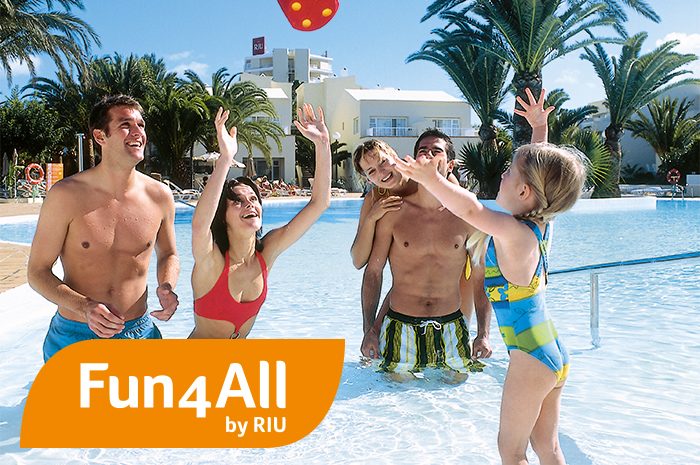 To make everything simpler, and so that you can identify the hotel that best fits the holiday you want to experience, we've decided to simplify our brand structure for holidays hotels to differentiate only between the Riu Classic and Riu Palace hotels. Among the Riu Classic hotels, those offering RIU's all-inclusive service and a wide variety of fun activities, sports and shows, will carry the new Fun4All logo. So it will be much simpler to choose the RIU experience each of you are looking for.
As a result, the ClubHotel emblem will no longer be used, and all the hotels in Europe, Africa and Asia with RIU's well-known all-inclusive service, a varied entertainment offer, the Riu Fit sports activities programme, and the RiuLand club for children will carry this new emblem. Hotels like the Hotel Riu Chiclana, in Spain, the Riu Tikida Palmeraie, in Morocco, and the Riu Yucatan, in Mexico, will use this new logo.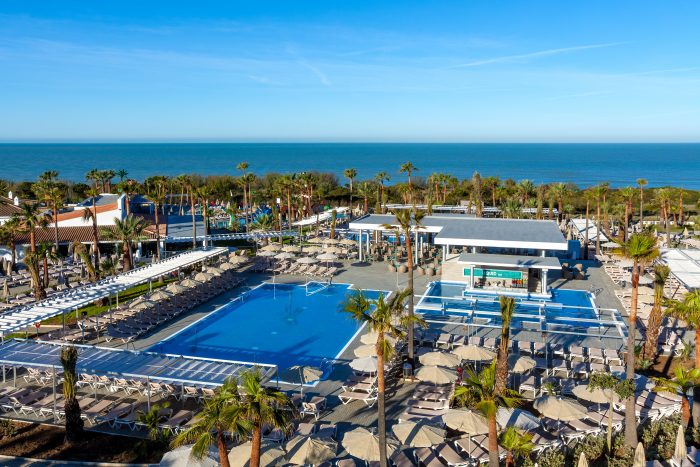 This is another step we're taking so that our guests can continue to enjoy the service of RIU Hotels & Resorts while we modernise not only our hotels but also everything that revolves around our image. We continue to work for and on behalf of our guests. Thanks for helping us to keep on growing and improving!