The renovated Riu Festival awaits on your next holiday in Playa de Palma
date_range 9 May, 2017
question_answer
Leave your thoughts
At RIU we're always announcing new developments at our hotels. The latest news we have for you today is the top-to-bottom renovation of the Riu Festival, in Mallorca, completed on the 28th of April. Located in Playa de Palma, the beach destination where RIU opened its first hotel in 1953, it now offers you an updated image and new facilities. Keep reading and we'll tell you more!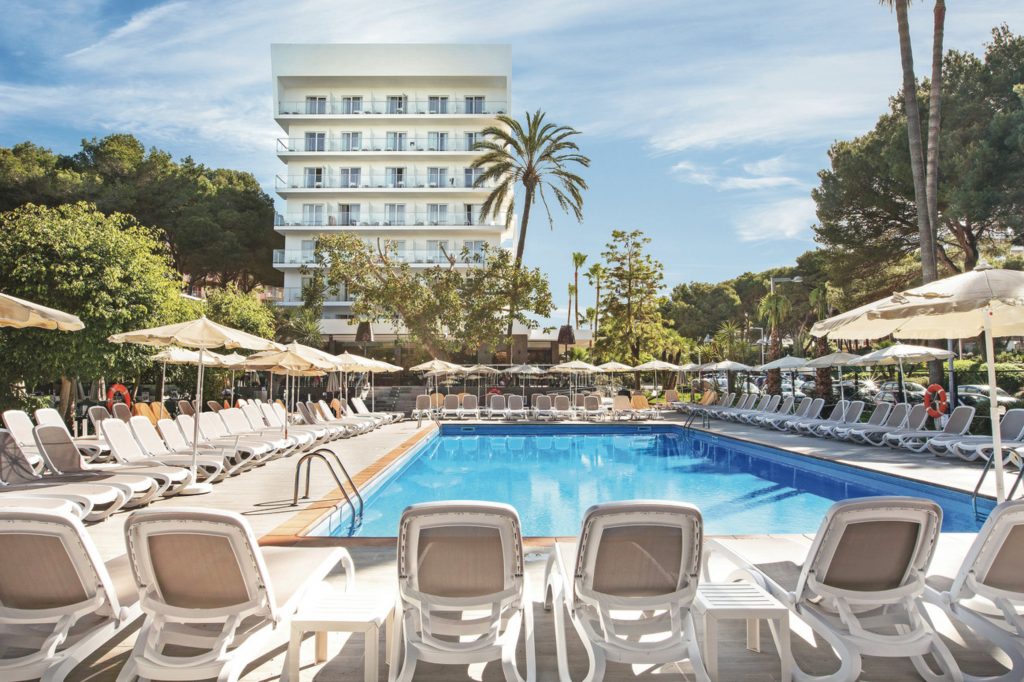 The hotel now has a more contemporary style, with spaces that make more of the natural light. And, the rooms, bathrooms, bars, restaurants and terraces have also been completely redone. One of the most important new developments is that guests will have WiFi access at no charge.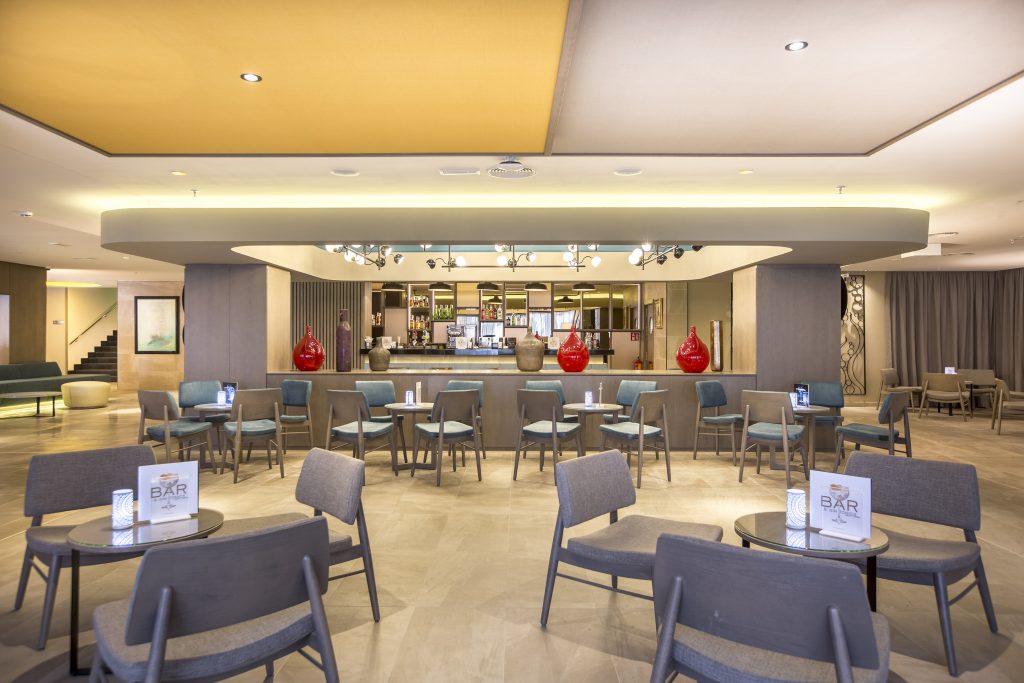 The 238 rooms, distributed on seven floors, are now decorated in light colours and have new furniture with simple lines. The bathtubs in the bathrooms have been replaced by modern, glass-walled showers.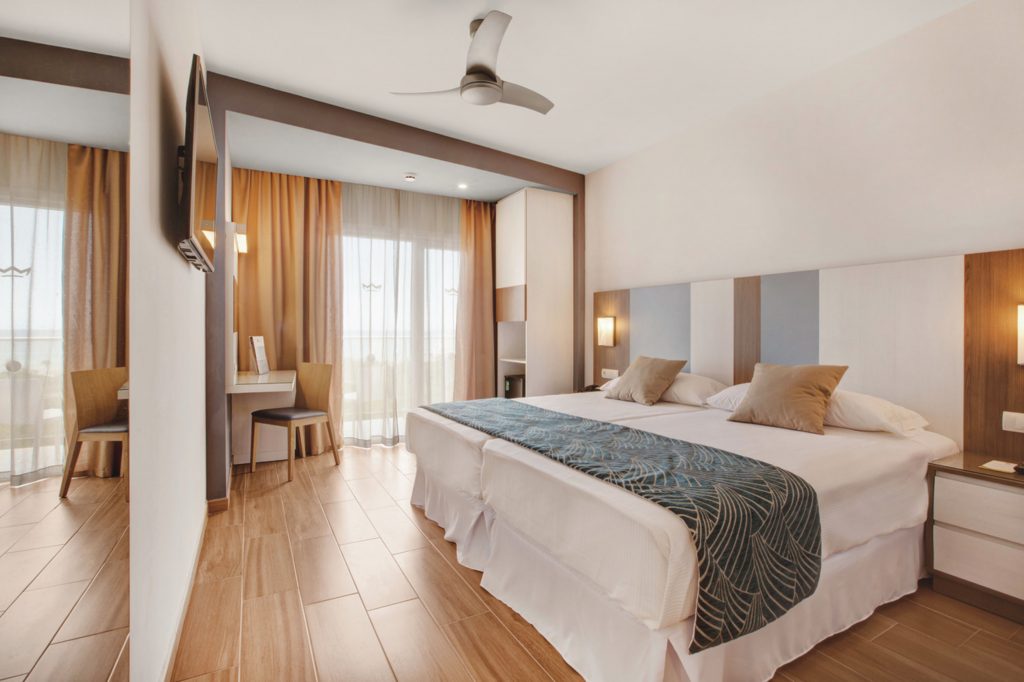 Another new feature of the Riu Festival is the new terrace of the main restaurant. Guests can enjoy their breakfasts and dinners outdoors whenever they want. And for people who don't want to leave the pool area this summer, we have the new snack bar with a selection of breakfast dishes. Everything is designed to ensure that you enjoy maximum comfort during your stay with us.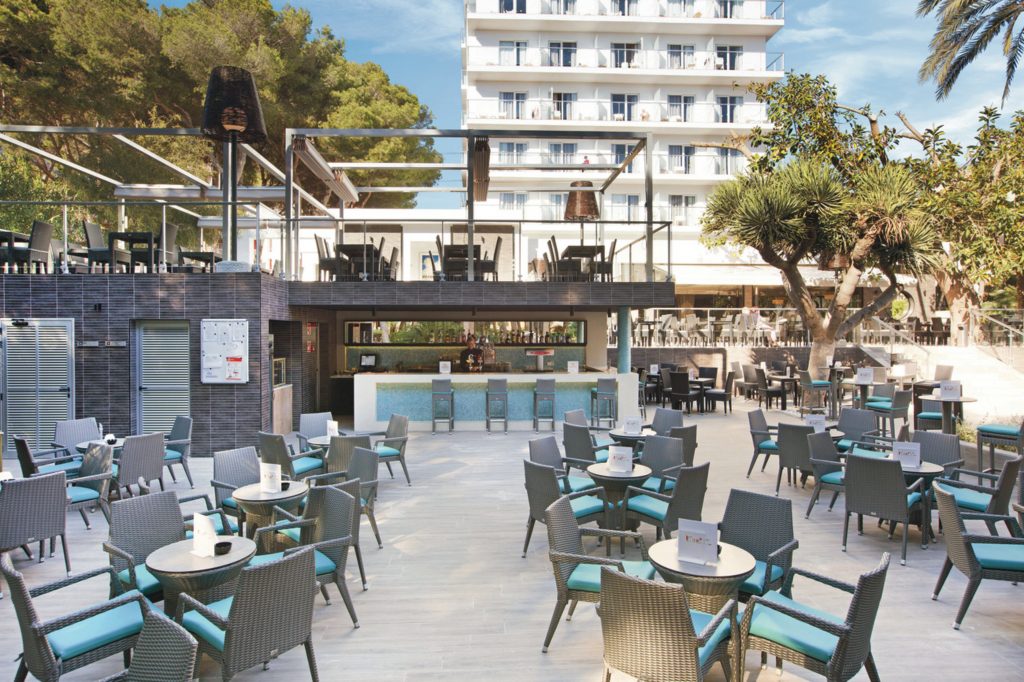 But if you want to get out and explore the surrounding area, you'll be interested to know that the hotel is located just 300 metres from the sea and that you can find all types of shops, bars and restaurants in the same area.
Don't miss out on enjoying these magnificent, brand-new facilities on the island of Mallorca. Act now and go to RIU Hotels & Resorts to book your next holiday.