RIU Hotels & Mano Amiga Foundation: Educating Through Tourism.
date_range 17 December, 2019
question_answer
Leave your thoughts
We continue to move forward in our firm commitment to childhood wherever we develop our business activity, as the lives of children today and in generations to come is of great importance to us.
To do so, among other social activities carried out as part of our Corporate Social Responsibility strategy, we facilitate children's access to quality education and financially support the families of local communities, through our partnerships.
RIU Hotels offers scholarships which subsidise 80% of fees monthly, over 4 years, for 36 students at the Mano Amiga School in Cancun, Mexico. Our goal is for children to receive training and education in the best conditions. Part of these scholarships is assigned to the RIU team in Cancun, as the company supports their children's education.
The company also offers its support to Mano Amiga, in their annual fundraising campaign for scholarships. As part of this, the company makes its clients aware of the importance of the educational and pedagogical work carried out by the organisation, offering them the chance to voluntarily donate to the collection boxes located in our hotel receptions.
Likewise, employees and staff can get involved in the Mano Amigo volunteering programme, whose ultimate goal is to offer valuable opportunities to children.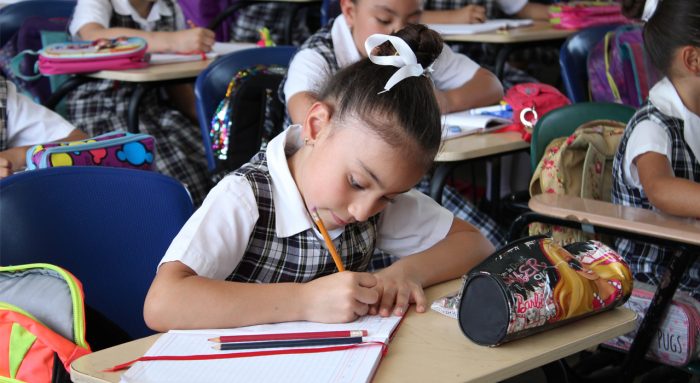 Project 'Talent Seedbed'
Another of our social activities carried out as a result of this partnership is the 'Talent Seedbed' project. This offers comprehensive training to selected students in the field of hospitality and tourism, where RIU managers and executives share their knowledge and experience, participating directly in the students' learning.
The various evaluations carried out over the course of our CSR activities have served as a tool for us to establish what our social responsibilities should be. As such, in our action plan for Mexico and other countries in which we operate, we take care to try to improve the quality of lives for children as much as possible.