RIU Hotels publishes its 2018 Sustainability Report
date_range 24 July, 2019
question_answer
4 Comments
More than twenty joint actions with NGOs around the world and 3,000 staff training sessions lead this complete report which also sets out the company's sustainable practices during 2018.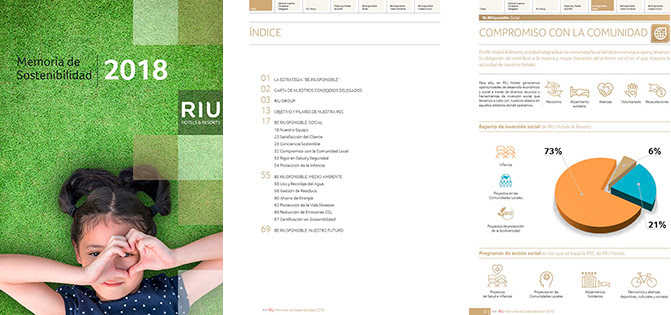 RIU Hotels & Resorts has published its latest Sustainability Report, a document that sets out the company's endeavours in terms of protecting the environment and social action throughout 2018. It is a complete visual guide that explains the company's philosophy and its path forward in the area of Corporate Social Responsibility: its internal policies, its social investment, the chain's management model, as well as the actions taken and good practice implemented over the course of last year.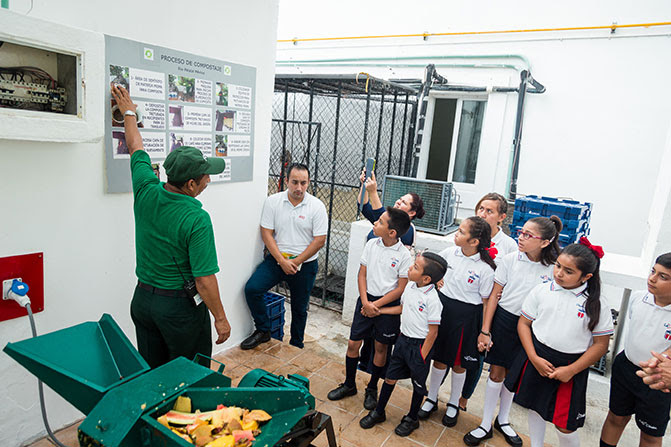 This Sustainability Report is framed by the maxim "Be RIUSponsible", a term created as a symbol of the company's CSR philosophy. This idea of responsible action perfectly defines RIU's commitment to having a positive impact on the development of the local communities and the environment in the locations of its 93 hotels. It is a slogan that guides those hotels towards a more sustainable form of hospitality, and it is also a commitment that runs as deep as the very DNA of the company, based on the responsibility to do things in the best way possible, improving day after day.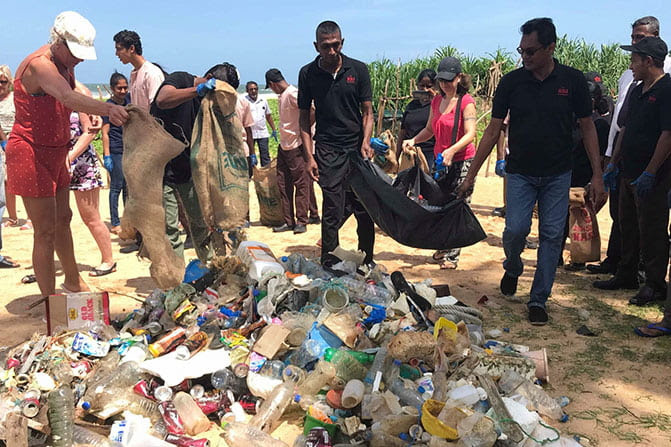 In the introductory letter to the Sustainability Report, the CEOs of RIU Hotels, Carmen and Luis Riu, affirm that "2018 has been a year of great changes within RIU, in which decisions have been made that were unthinkable a decade ago, but our vision is firmly set on people's well-being and the company's own sustainable development." This 2018 Report is "a check point where everything begins, and a guide that will help us carry on evolving every day across every area, with the help and unconditional support of our co-workers and customers."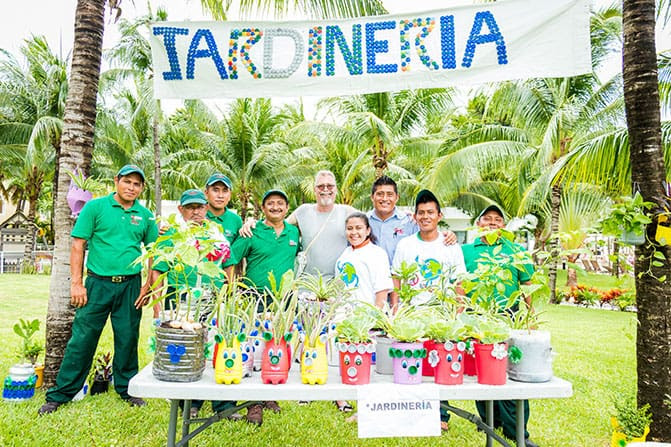 Once again, RIU staff from both the hotels and the corporate headquarters guide readers through the report which, as indicated in 2017, centres on commitments for the protection of childhood and health, the reduction of poverty, responsible consumption and theprotection of biodiversity and the environment. The ultimate aim is to offer an accessible communication tool and a means of distributing information relating to sustainability that may be of use to RIU Hotels stakeholders and the general public.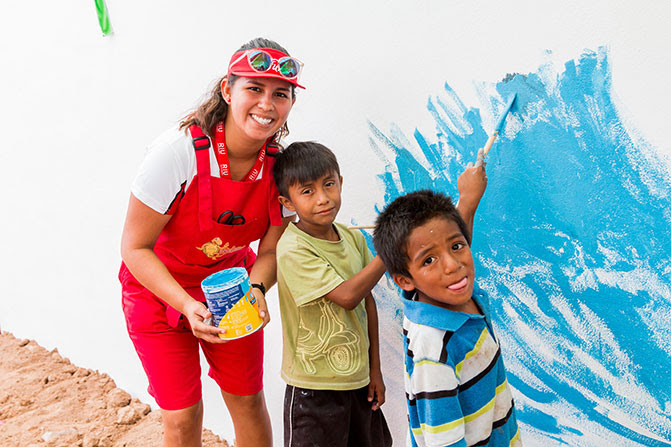 Download the RIU Hotels & Resorts Sustainability Report 2018 here.