One year on, and the RIU and Preverisk protocols are still key for tourism
date_range 31 March, 2021
question_answer
Leave your thoughts
One year after the start of the COVID-19 pandemic, we are still living with this virus that involves so many unknowns. As you know, at RIU we have adapted our hotels to protect our guests and employees with all the safety and health standards. This has been made possible thanks to Preverisk, the consultancy firm with whom we have built a trusting relationship over the years and with whom we have worked hand in hand over the past few months.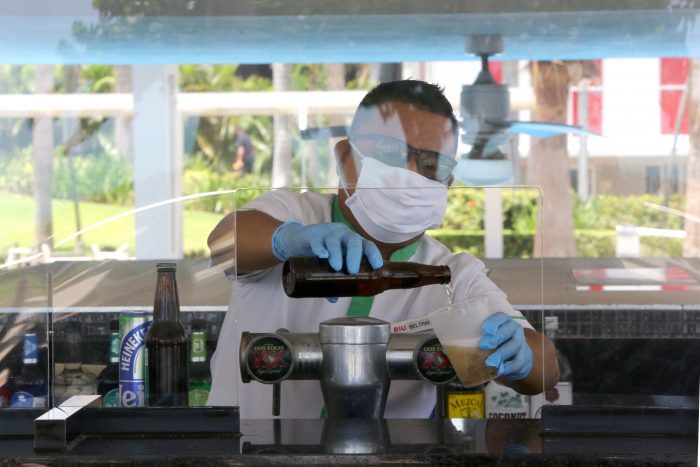 "When the pandemic was declared, RIU and Preverisk joined forces. We brought our experience in operations and knowledge of the guests, and they, together with our Health and & Safety Department, contributed<3>their scientific perspective and all their knowledge in terms of safety and health. Thanks to this we were able to produce a manual comprising 17 protocols that have proved to be very effective and which have allowed us to continue working in the hotels we have reopened to date", explains Fernando García, RIU's managing director. He was one of the RIU executives involved in establishing these protocols, which turned out to be just what we needed to reopen, offering the utmost safety guarantees for our guests and employees.
If you came to see us this summer, you will have seen how effective RIU is and how we have adapted to a new normal that has allowed you to continue enjoying your holidays. Also, if you have been following us, you will know that a few weeks ago Maite Sentamans, Director of the Housekeeping Department, told you how the cleaning has changed at RIU hotels, where we now clean and disinfect thoroughly with products that are much less harmful to both human health and the environment. But today we want to go further and tell you where everything that you see in the hotel today has come from. To do this, we are talking to Doctor Esteban Delgado, president and technical director of the consultancy firm Preverisk, who gives us a close-up view of the reality of hotel health safety when the pandemic hit. He also gives us an assessment of this year's experience.
You have been working with RIU for many years, so you know the chain's needs very well. What was it like to face this pandemic? We understand that you had never encountered anything like this before.
At Preverisk we have extensive experience in health and safety in the hotel and catering industry, especially with RIU, the chain we have been working with for so many years. Throughout all this time, we have been applying a series of health and safety measures, but at this point we needed to go even further. It was clear to us that we had to adjust and create new, adapted and modernised protocols, which were stricter, to find a solution to a pandemic that, from one day to the next, locked us all indoors.
Despite the experience, it is undeniable that it was a critical moment and that we had to join forces. As Fernando García said, we contributed our technical and scientific knowledge and RIU contributed their experience in hotels, and this was the key to the success of the 17 protocols.
How long did it take to develop the protocols? What was it like to work in this situation, what were the dynamics and how was it all coordinated?
As I mentioned before, we have been working together with RIU for many years, so we had little difficulty in coordinating and understanding each other. But it was not only RIU and Preverisk . In the end more than a hundred tourism companies joined us in this initiative to save the sector.
These protocols were drawn up in record time, in a matter of two months, as they had to be ready for the reactivation and reopening of the hotels that were to receive their first guests. In the summer of 2020, the Balearic Islands launched a pilot project aimed at saving the hotel season. This is when the time came to find out if all our efforts were going to pay off. It was a key moment: the reactivation depended on this plan, as the new protocols were going to be applied for the first time. We approached it with a great deal of caution and uncertainty, because we had never faced anything like it before. It was incredibly emotional for all of us, a mixture of uncertainty and hope, which soon turned to satisfaction as we saw how the measures were working and the hotels became safe spaces.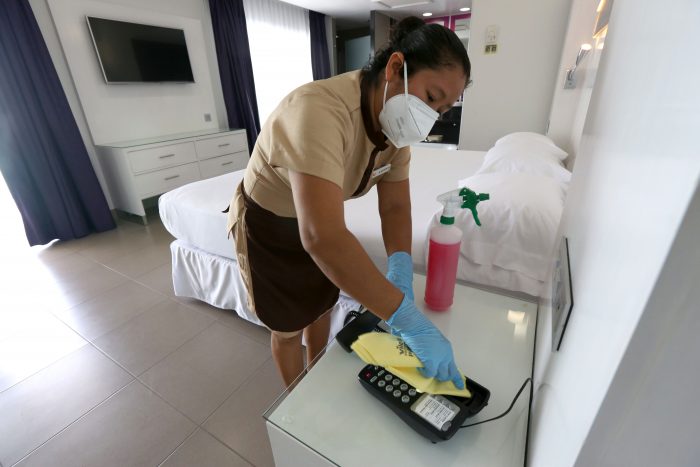 What has been the most difficult thing?
The most difficult thing was facing the unknown and the uncertainty of not being sure if the protocols were really going to be effective, even though they were developed following all the indications from the health authorities. The real difficulty was adapting the recommendations of the health authorities into operational realities in a simple and effective way, in other words, translating the main issues of social distancing, capacities, environmental hygiene and personal hygiene into practical and feasible solutions. Each case had to be tackled using a risk analysis and assessment approach, to find viable operational solutions. In the end it was a test, and the reactivation of this sector, which is so important for the economy, depended on these protocols: all eyes were on us. In addition, when developing the manual, we had to keep in mind the fact that hotels should not lose their essence, in other words, they should be safe environments, but they should not stop being a place where the guest goes to relax. This required a balance to be struck, incorporating new standards but which did not conflict with the RIU chain's service philosophy.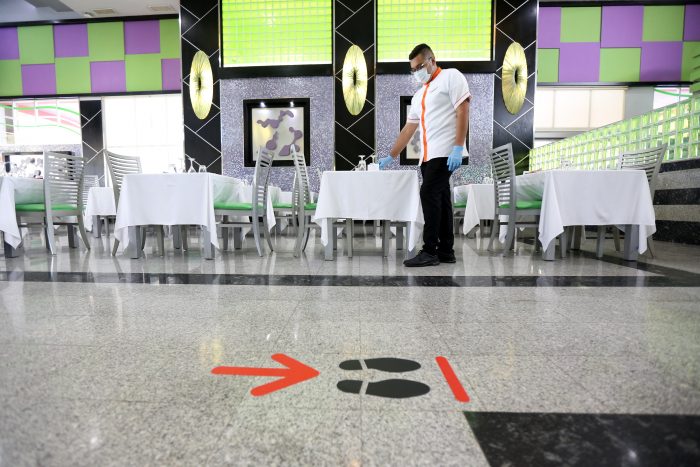 One of the characteristics of this virus is that it has been a global issue and these 17 protocols had to be applicable in all the destinations where RIU operates, complying with the health authority regulations in each country. What was it like working on this?
It was a challenge that forced us to keep up-to-date with the regulations and health situation in some twenty countries. On top of this, in collaboration with the in-house cleaning and occupational safety departments, we carried out a thorough audit of the products available on the market, their effectiveness and the recommendations and authorisations of the various health agencies. It was a painstaking task, but the result has been very gratifying.
The protocols have been in operation for months now, how do you evaluate the results?
One thing that has become clear over the last few months is that the protocols are working. RIU guests have been able to continue enjoying their holidays and have expressed their sense of safety and security arising from the protocols. 1.4 million people passed through RIU hotels across the world between June 2020 and the end of the year. All our hotels are applying the protocols and incidents have been minimal. We train the staff prior to implementing the protocols. We also carry out follow-up audits. But our best auditors are the customers themselves who tell us how satisfied they are, although they also let you know when something might be going wrong.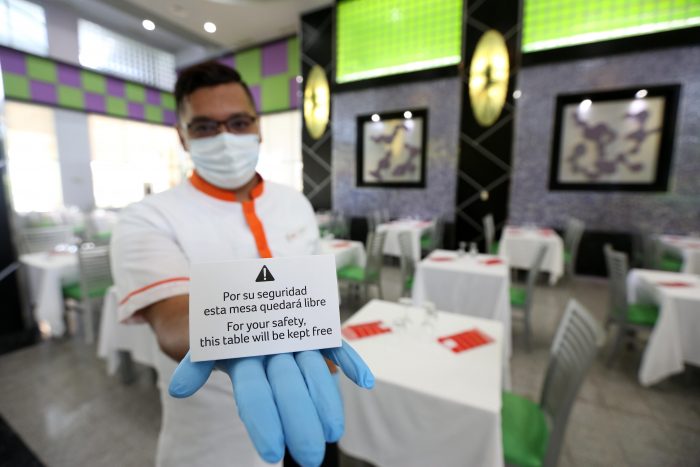 Thanks to the springboard provided by the summer 2020 pilot plan, summer-season hotels, such as those in the Balearic Islands, are not giving up on Easter in 2021. The hotels are opening their doors to their clients, applying these protocols that have saved tourism and allow RIU to continue working with the peace of mind of knowing that its employees and clients are safe.
As we continue to live with the pandemic, how important are these protocols in hotels?
Although several vaccination campaigns are already in place, we must not forget that this is not the only thing that will reactivate tourism, and we must therefore continue to rely on the protocols and apply them strictly. One year on, they are still the key to tourism.
As you can see, ensuring safe holidays has been a complicated process that has paid off. One year after the start of this pandemic, we can confidently say that the 17 protocols developed by RIU and Preverisk have been successful and have allowed you to continue enjoying safe holidays. Today they continue to be more important than ever!