This is how the new RIU CSR website works!
date_range 25 March, 2021
question_answer
Leave your thoughts
At RIU we are very excited because, after several months of work, we can finally reveal the new Corporate Social Responsibility website! In this new space you will have access to all the latest news, actions, and social and environmental projects related to the chain's CSR, which are so important to RIU. Under the slogan "Be RIUsponsible", based on the responsible culture of this company, the new website is a showcase for all the information related to our CSR.
We know that as a RIU guest you are a committed person and that's why we wanted to introduce you to this new space. Would you like to see how it works?
What will we find in the new RIU CSR website?
The CSR website includes various sections where you can get in-depth information on all the projects and actions carried out by the chain, as well as its staff and affiliates, among many other things. This is all divided into different sections so that you can easily find the information you want to check out.

Meet the team!
In the section "A Responsible Company" we present who we are in terms of CSR, as well as our CEOs and their commitment to this issue. In addition, under the name of "Ambassadors of sustainability" the website presents a section with testimonials from our collaborators, who you will get to know. This space clearly reflects the enormous importance that RIU attaches to its staff and the values they represent.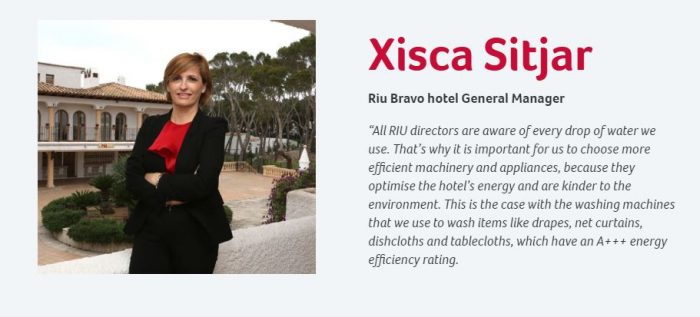 In addition, it lists the chain's commitments and endorsements, both in terms of official bodies related to tourism and those involved in the defence of human rights. If you are already an expert in our CSR, you will know that our greatest commitment is the protection of children.
RIU's new approach to CSR
Last year we presented RIU's new approach to investing in social projects in each of the destinations in which it operates. Naturally, the website has a special section where you can discover all the details about this new approach, as well as the projects that have come about as a result of it.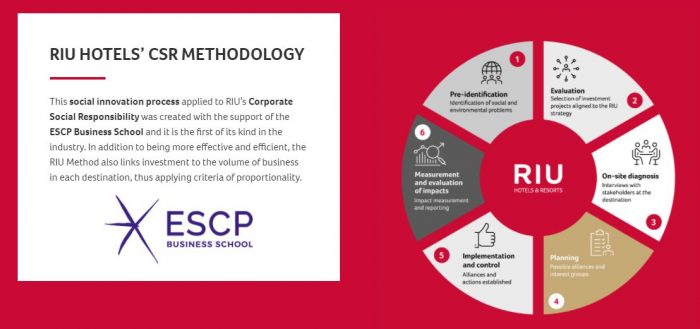 We use a method that is unique in the sector, which has allowed us to identify the social and environmental needs of the communities near RIU hotels. This has enabled us to invest in the sectors that need it most, in line with RIU's philosophy.
Our allies
In this important section we would like to introduce you to our allies. We wanted to give them the space they deserve, because without them nothing that we do would be possible. You can get to know them all and find out about their incredible work!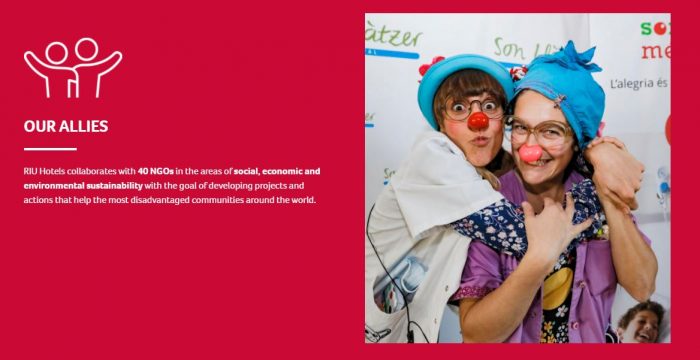 Hotels with a sustainable conscience
As a hotel chain, the main way we demonstrate our commitment to the environment is reflected in our hotels. If you are one of those travellers who puts the emphasis on sustainability when looking for a hotel to stay at, in the section "Hotels with a sustainable conscience" you can find out all about our hotels in terms of certificates, good practices, sustainable measures and local initiatives.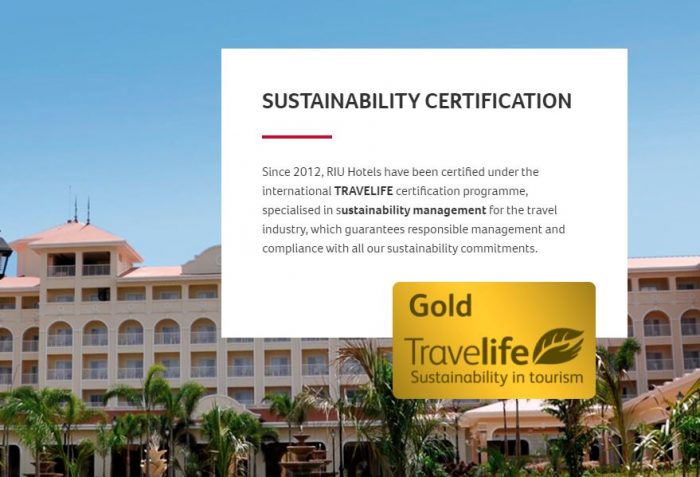 The RIU CSR map
A picture is worth a thousand words, which is why we have included a section where you can see a world map with dots showing all the areas where we implement social projects. Without a doubt, this is a quick and easy way to show you everything we do, as our commitments span many corners of the globe.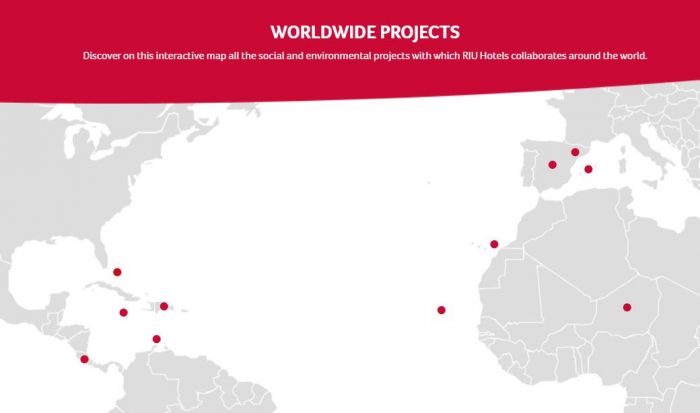 CSR communication
We have created a news section where we will publish all the news related to the chain's CSR. We believe it is very important to have a space where you can learn about the latest news and keep up to date with the steps we are taking in the area of responsibility. This section is aimed at customers, suppliers, public authorities, third sector partners and the media, among others. In addition to the latest news, this space incorporates the most important CSR campaigns, and there is also a document archive containing the company's policies and public reports.
As you can see, this new space is intended to strengthen and consolidate the RIU chain's CSR, which is so important for all our collaborators, and which reflects the chain's philosophy. We invite you to start exploring and discover this space that combines effort, care and commitment.