Enjoy a romantic holiday at the Hotel Riu Palace Jamaica
date_range 14 July, 2017
question_answer
Leave your thoughts
At RIU we offer hotels for all tastes. And we know what you're looking for when you plan a romantic holiday with your partner. So we offer you our Riu Palace hotels with the added value of an Adults-Only setting. Today we want to inspire you with the Hotel Riu Palace Jamaica in Montego Bay.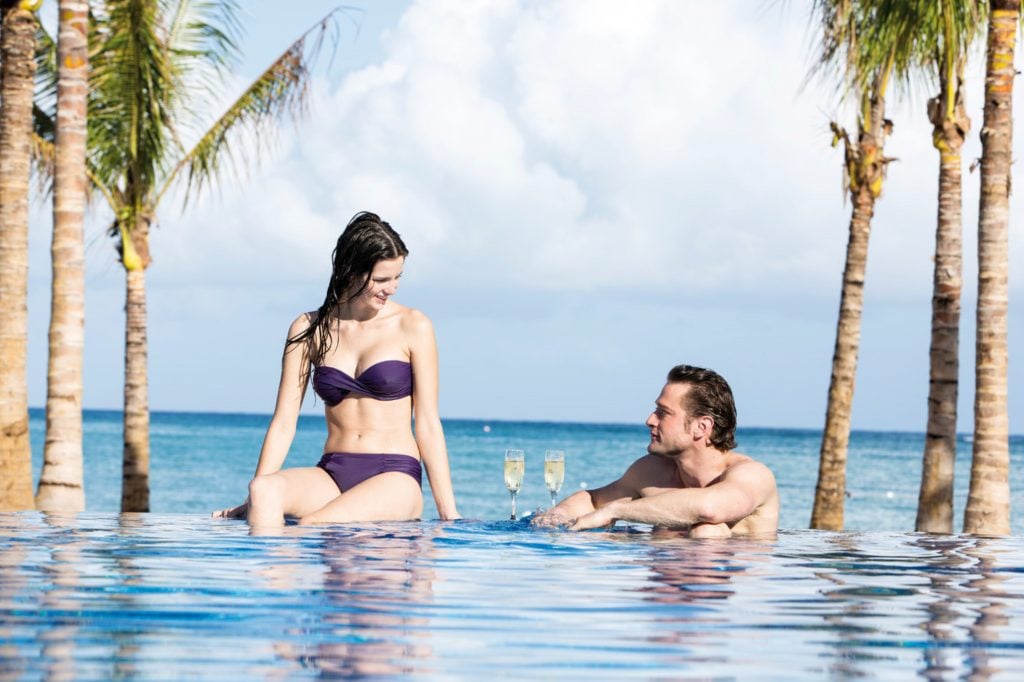 At the Hotel Riu Palace Jamaica, you'll find the best RIU 24-hour All-Inclusive service. Plus, you'll enjoy all the benefits of Riu Palace Adults-Only hotels: a welcome glass of champagne, concierge service, bathrobes, free WiFi throughout the hotel, 24-hour room service, a Premium wine list (extra charge), and a romantic dinner on the beach (upon request and with an additional charge).
All of the 289 junior suites and suites have a lounge area with a sofa and a bathroom with a separate bathtub and shower. The exclusive Jacuzzi Suites give you the possibility of soaking on the terrace while you enjoy a glass of champagne in the privacy of your own space.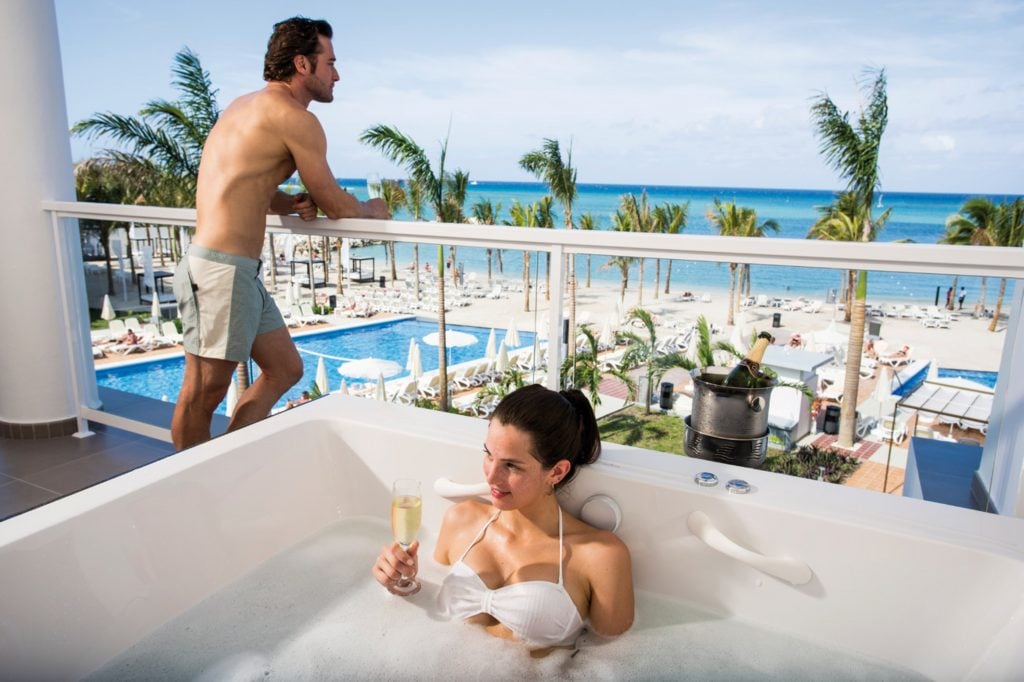 Each night you'll be able to savour the best dishes in our theme restaurants. At the Riu Palace Jamaica you have the Japanese restaurant "Zen", "Krystal" with fusion cuisine, "L'Acquedotto" serving Italian cuisine, and the Steakhouse. All of them with exquisite a la carte service. And if you want to try authentic Jamaican cuisine, the main buffet serves the most typical dishes of the island in addition to fresh local fruit.
If you choose to spend your time relaxing, the hotel has two infinity pools with swim-up bars where you can take it easy while you have a cocktail. But if what you're looking for is entertainment, in our third pool you'll find the activities our animation team has prepared for you.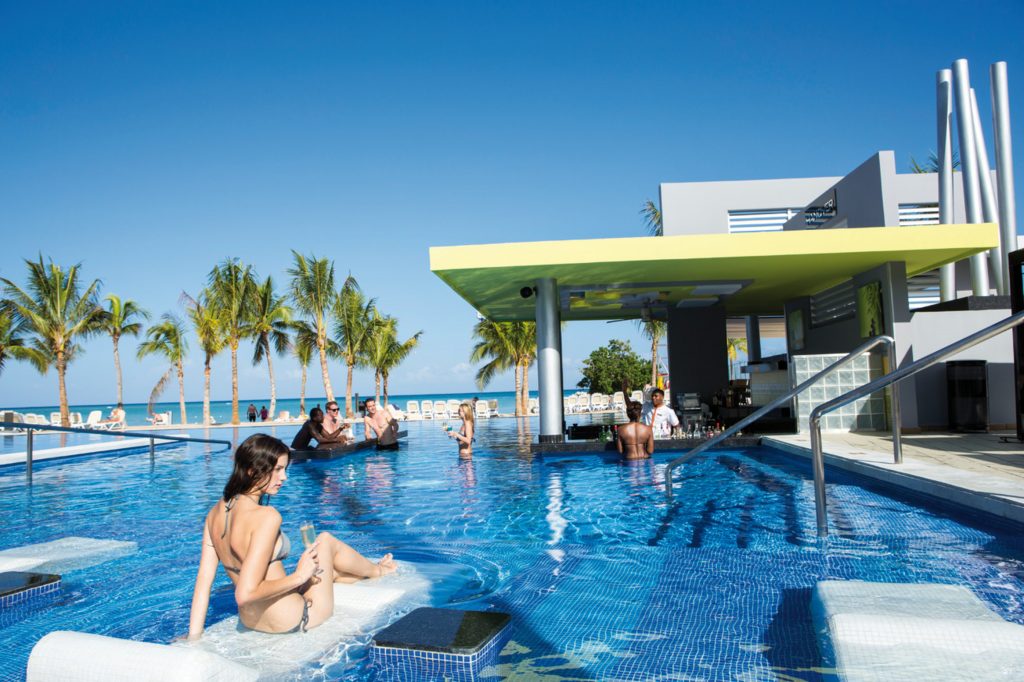 Surprise your partner with an unforgettable stay in an idyllic spot. The Hotel Riu Palace Jamaica combines the best RIU service and Jamaican hospitality with one of the best beach destinations in the world, Montego Bay. Don't hesitate. Go to RIU to book your next trip.