Splash Water World arrives in Jamaica
date_range 27 September, 2019
question_answer
2 Comments
We are extremely pleased with the goals we have accomplished this year. A large number of our hotels are being majorly refurbished and this time it is the Riu Ocho Rios hotel in Jamaica's turn. Following several months of building work, this hotel which opened in 2005 has once again opened its doors with a completely new appearance thanks to a complete overhaul of its facilities. What is the biggest change that has been made? It is undoubtedly its new Splash Water World!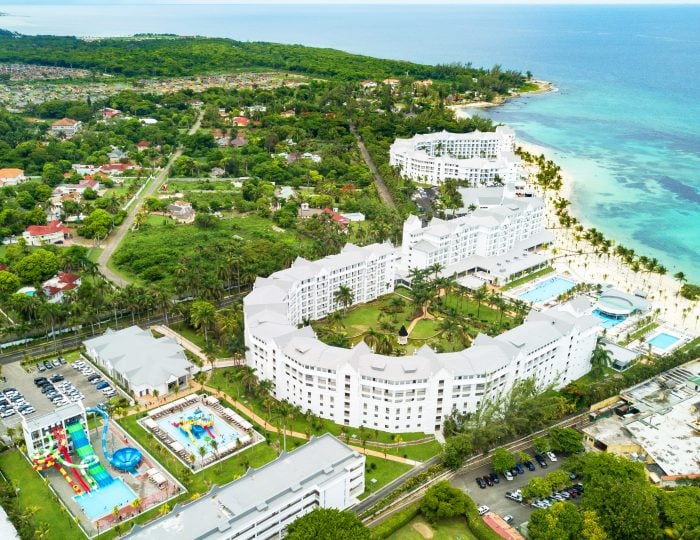 We are delighted with the result and all the rooms have a completely different look which we are sure you will love!
A before and after for the Riu Ocho Rios hotel
1.      Bedrooms
All the rooms have been renovated and there are now a total of 901 rooms as a result of the expansion works. All of the rooms feature simple decor with a modern feel. Thanks to the colour combination that all our hotels are known for, you will experience all the warmth of home as soon as you open the door.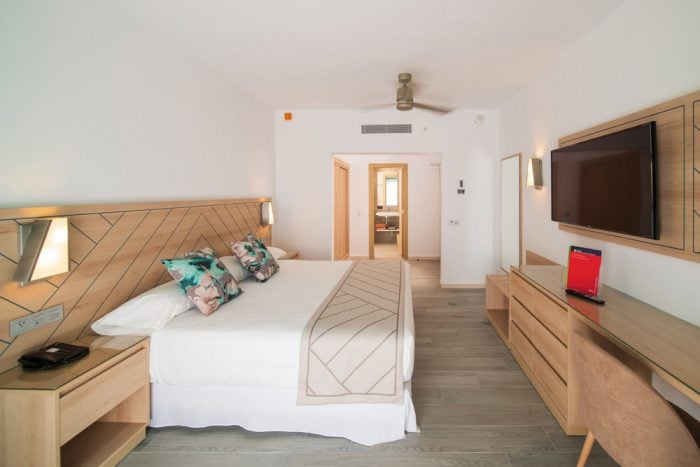 2.      Entertainment for everyone!
       Splash Water World
Our major news is that we have added a Splash Water World in Jamaica, which is located in the new part of the hotel. Children and adults alike are guaranteed to enjoy themselves together in this same space.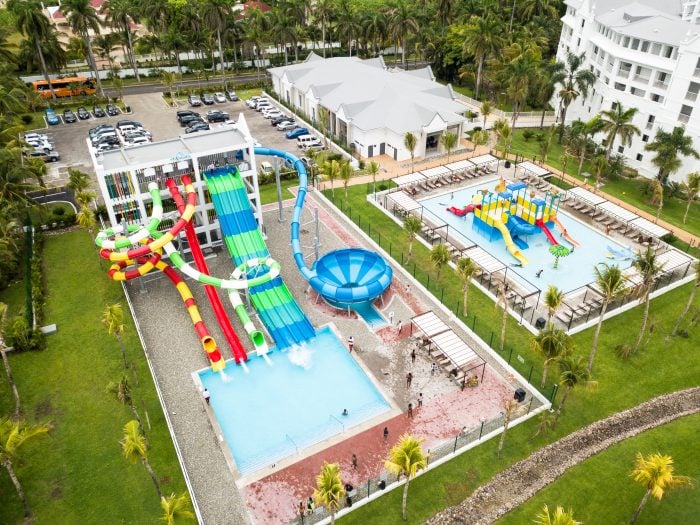 –          RiuLand
The youngest among us can enjoy an area which includes a swimming pool with slides so that the children can play together while they cool off in the water.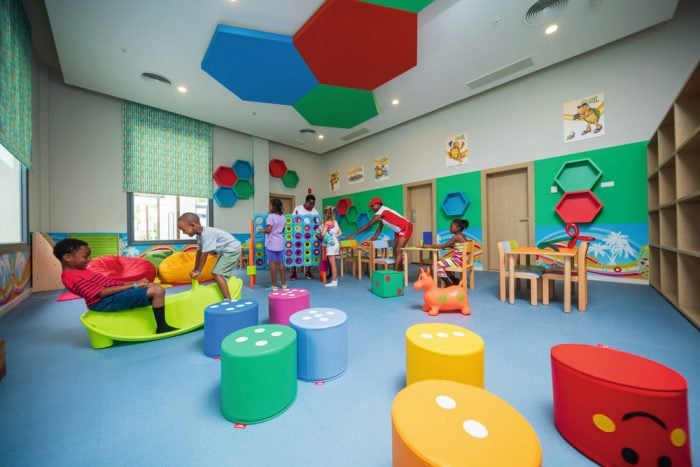 The RiuLand Kids' club has also been completely updated and now has a covered park with slides, mazes and a ball pool where children can play with their new holiday friends. They will have a ball!
–          Riu4U
We know that your children are growing up and it isn't always easy to find a hotel suitable for teenagers. But there's no need to worry because at RIU we have everything covered and the newly renovated Riu Ocho Rios hotel has a Riu4U club so that teenagers can also make new friends in a space designed specially for them.
–          RiuFit
Now it's your turn! Another of the hotel's developments is its new RiuFit area which has everything a sports junkie needs in order to continue practising sports during their holidays. Choose the level that best suits you!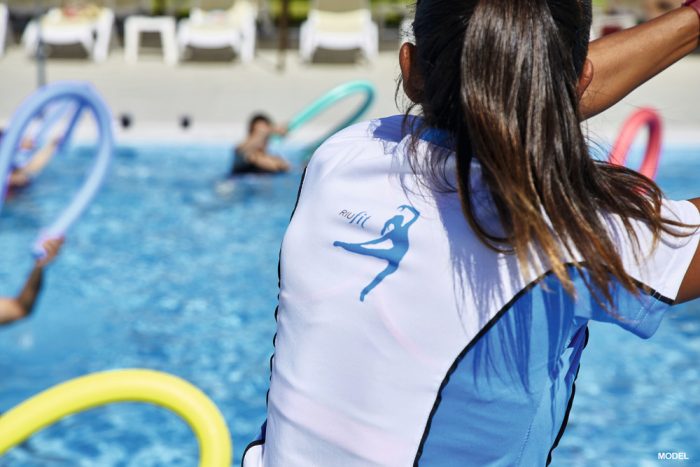 3.      Completely new swimming pool area
To help you cope with the temperature of the Jamaican climate we have completely remodelled the pool area. You can now choose from five pools at the hotel! Two of the pools even have their own swim-up bar.
4.      New restaurants
Since we couldn't have it any other way, another of the most notable changes has been to our restaurant area. Together with the main restaurant and the Asian and Italian food themes, we have added another option: the fusion food restaurant "Kulinarium". The bars and restaurants now also feature a lighter, fresher decor.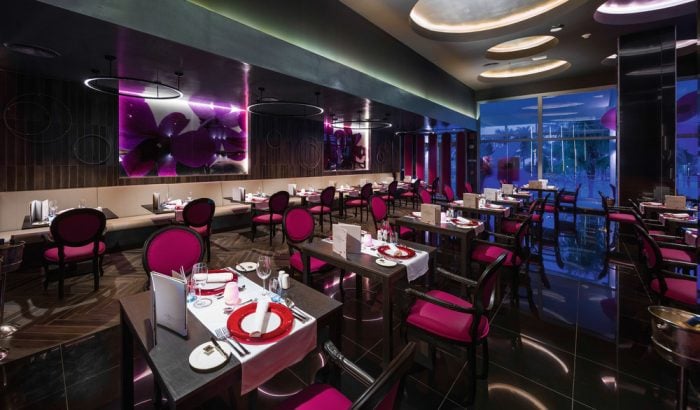 Among the many developments to the hotel, we also want to highlight that the hotel has a conference room where you can hold work meetings.
The Riu Ocho Rios hotel is looking forward to your arrival in Jamaica, with a much more modern decor, as well as lots of new services and best of all, the hotel features our trademark RIU All Inclusive 24h service. We sincerely hope you like the results and that you will visit the new facilities soon! We'll be waiting for you!