Take a short break to Dublin with RIU
date_range 20 September, 2019
question_answer
2 Comments
For many of us, our holidays have come to an end, but this doesn't mean that you have to stay at home on your days off, which is why we suggest a short weekend break. We encourage you to make the most of your free time and visit Dublin.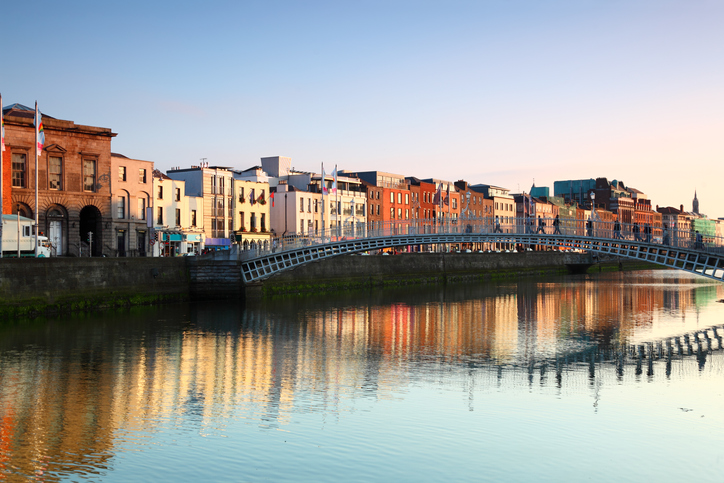 This city is known for its fascinating cultural options and is a lively and enjoyable destination to visit. Furthermore, its air of magic and mystery as you walk through its streets makes it the perfect place to explore on foot. Why not give it a go!
Five things to do in Dublin with RIU
1. Guinness storehouse
One place you simply cannot miss if you visit Dublin is the Guinness Store House where you will learn about the origins and history of this famous black beer from Island's capital city. You must stop off here to learn about one of the treasures of these lands.
2. St Patrick's Cathedral
This is the largest church in Dublin and was built in honour of the patron saint of Ireland. Venture inside this Gothic cathedral and behold its beautiful decoration and learn about the history of this monument. You cannot fail to admire its stunning stained glass windows.
3. The Molly Malone Statue
One of the curious sights of this destination is the famous Molly Malone Statue on Grafton street in the centre of the city. She is one of the most important figures of the city and everyone who visits knows her story. The name of the statue pays tribute to the subject of a well-known Irish song who has become an urban legend. This tune narrates the story of a fishmonger called Molly Malone, known for taking her wheelbarrow full of cockles and mussels around Dublin and who died of a fever in the street. There are many theories about her line of work, but what is certainly true is that she has a powerful presence in the city.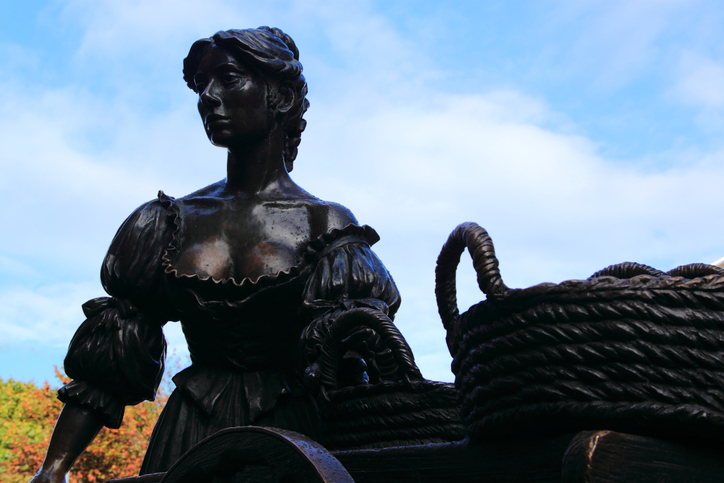 4. Trinity College and its Old Library
In the heart of the city you will also come across Trinity College. This university is the oldest in the country. It has an enormous campus where you will find numerous buildings and several sports fields frequented by students.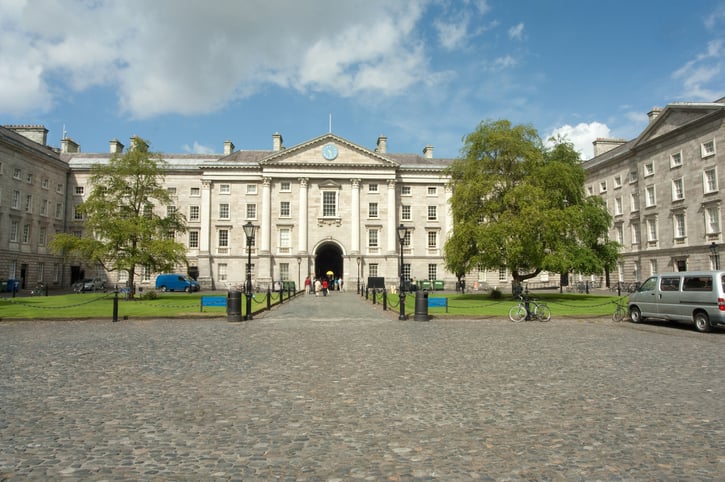 Once within the university's grounds you simply must visit the Old Library. This beautiful public library is wonderfully decorated in great detail. It will leave quite an impression on you!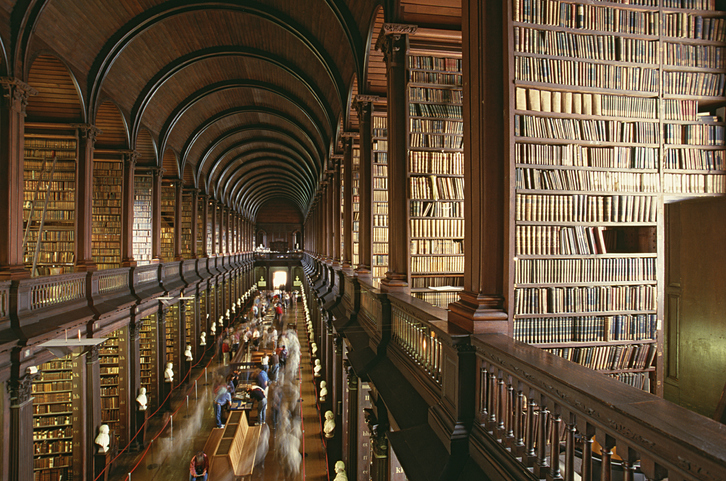 5. Phoenix Park
Find the time to take a stroll through Phoenix Park and immerse yourself in the natural beauty of this enormous park. Here you will find the official residence of the Irish president along with other stately homes. You will also come across sports fields and walking trails which will take you around the park where you can spot animals such as deers.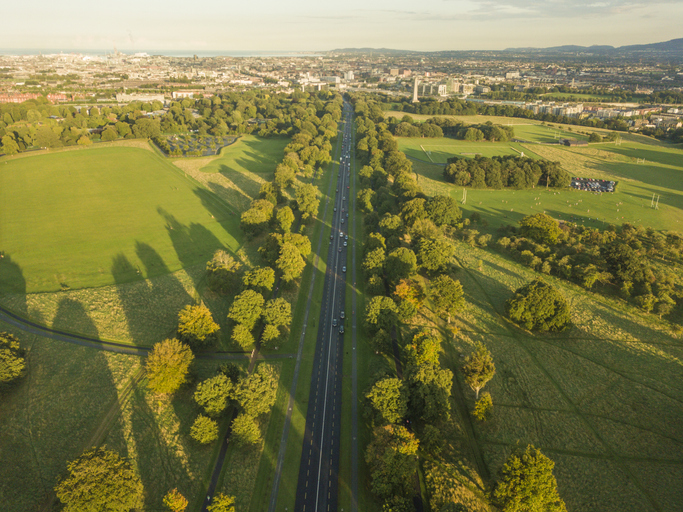 These are some of the places we recommend that you visit during your trip. However, you should also look out for the colourful doors of the city's houses which conceal a great many legends behind them. Make sure to take a photograph of them!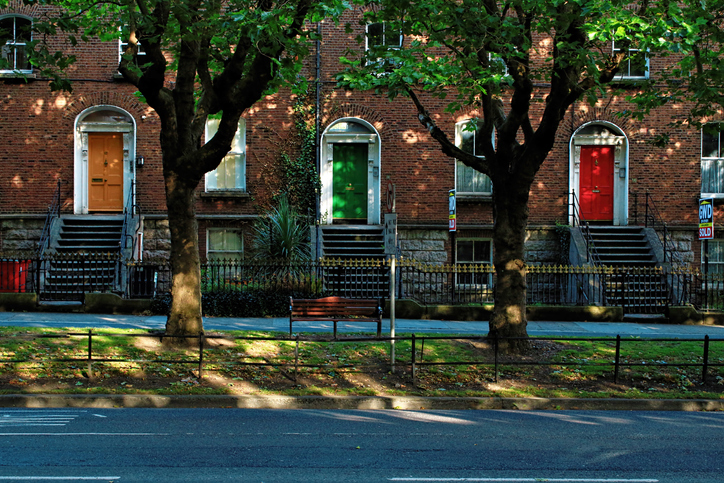 Why travel to Dublin with RIU?
RIU Hotels & Resorts offers you the chance to stay in the Riu Plaza The Gresham Dublín hotel located right in the city centre. At this hotel you can enjoy every possible comfort within the perfect spot for discovering the wonderful city of Dublin and its people. Best of all, this hotel is very close to the Abbey Street station from where you can take transport to different parts of the city and even the country! What could be better!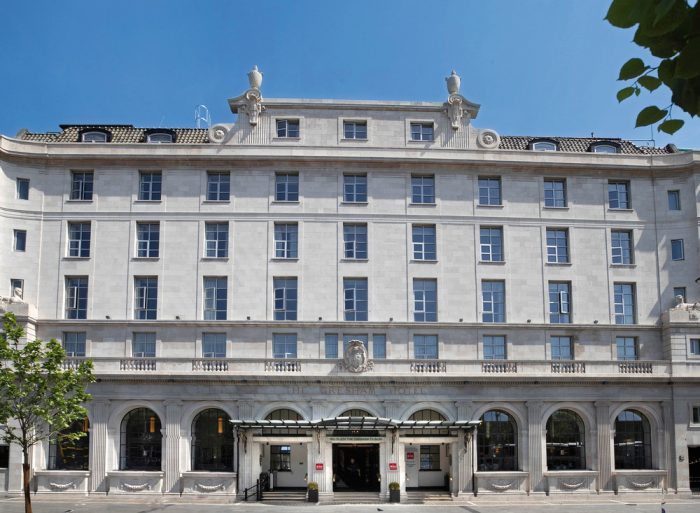 Now it is your turn to explore, so get hold of a map of the city and mark off all the places we have recommended to you. Your next step is to buy your tickets and choose who to go with. We will be waiting for you at the Riu Plaza The Gresham Dublin hotel!