We have made our Riu Emerald Bay facilities even bigger!
date_range 17 September, 2019
question_answer
11 Comments
It's been 10 years since RIU Hotels & Resorts first touched down in the city of Mazatlan. Since then this destination has been a source of so much joy for us that we made the decision to expand the Riu Emerald Bay hotel's facilities. The goal of these expansion works is to attract further clientele and to improve the services offered in the area. Don't miss out on the magnificent results!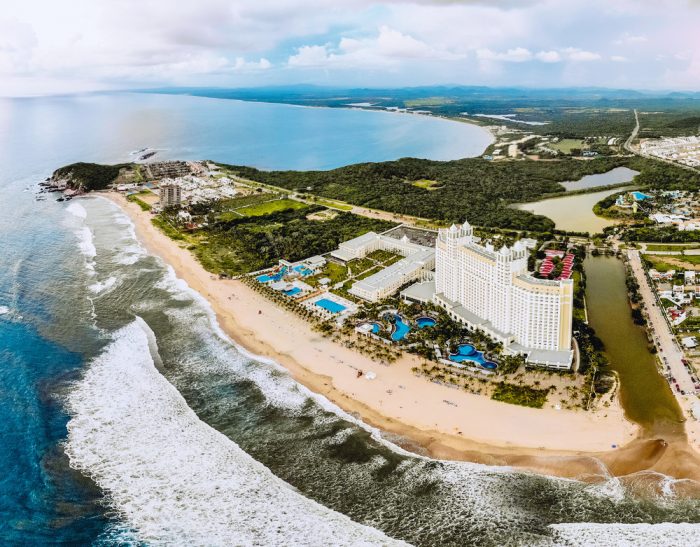 During the last few months we have been working on expanding the hotel. The final outcome is a beautiful establishment which boasts five new features which really make all the difference to this hotel. Do you want to know more about this new area?
The 5 changes to the Riu Emerald Bay hotel following its expansion
1.    More rooms
A building attached to the main hotel has been built in order to house 312 rooms, which are added to the 716 rooms the hotel already boasted. These rooms are characterised by clean lines and are extremely cosy, as well as being fitted out with everything our guests could possibly need.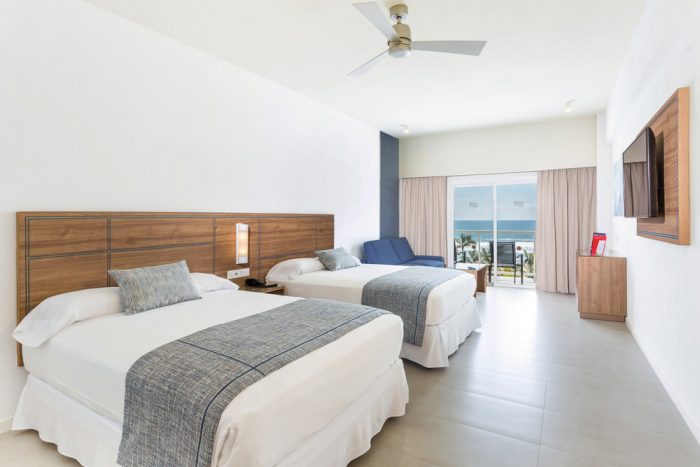 2.    Swimming pool with slides
Our youngest guests have clearly benefited the most from the hotel's expansion thanks to the swimming pool with water slides that has been built for them. Children will be able to spend a day playing with their new friends in the pool while letting their imaginations run wild. There are also another two new pools and one of them has its own swim-up bar!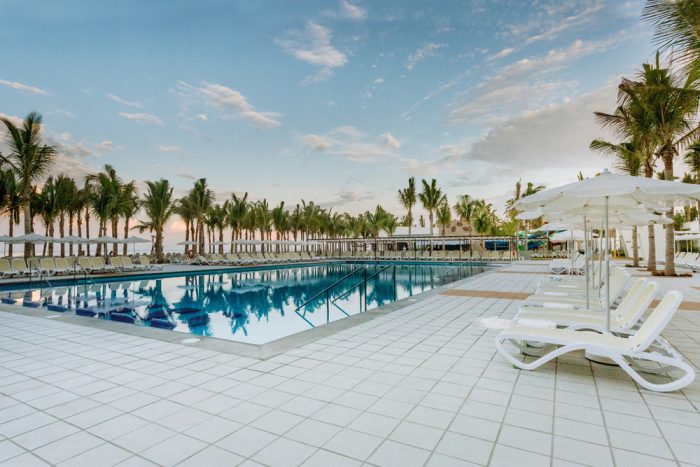 3.    Even more entertainment!
As we have already mentioned, children are the big winners in terms of all the changes we have introduced. As well as the swimming pool with water slides, there is now even a RiuLand kids' club where they will be able to play in an indoor park with even more slides, a maze they can get lost in and a ball pool! As you can see, this is an absolute kids' paradise!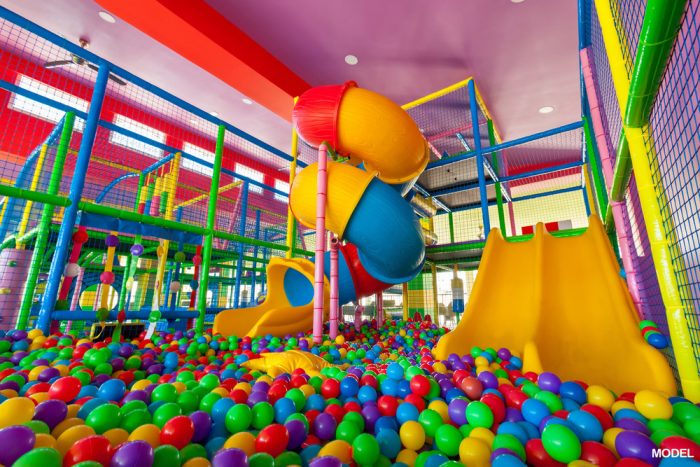 4.    The new lounge bar and the "El Malecón" restaurant
Adults also stand to gain from the hotel's expansion thanks to the improved entertainment on offer for everyone. The new lounge bar features a stage which will hold evening shows put on by RIU staff.
We also have some great news for all you foodies out there! We have a new restaurant: El Malecón. The restaurant will offer a buffet with top international dishes and live cooking. Furthermore, the restaurant will also have a special theme three times a week.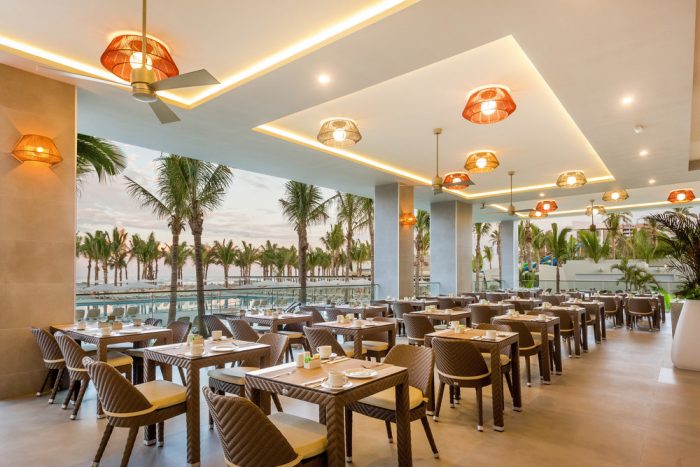 5.      Splash Water World
We have left the best until last, namely the fantastic new Splash Water World. Both children and adults alike can enjoy a watery and fun-filled day together as a family. Come and enjoy yourself in Mazatlan!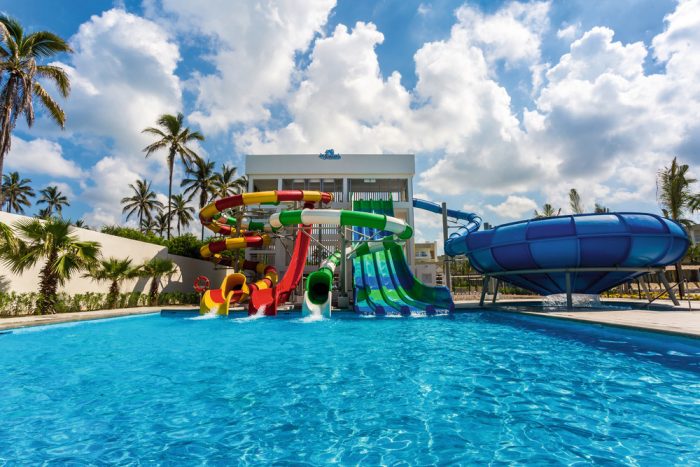 Do you like our news update? Our guests are the most important thing to us and that is why we take care of every detail in our hotels. We want you to continue spending your holidays with us and to continue offering you new features each time you come and visit. The Riu Emerald Bay hotel is waiting for you!