The Africa Avanza Association, with the collaboration of RIU Hotels, has carried out 158 operations and 623 consultations in Cape Verde.
The Africa Avanza Association, with the collaboration of RIU Hotels, has carried out 158 operations and 623 consultations in Cape Verde.
date_range 7 May, 2019
question_answer
Leave your thoughts
The África Avanza Development Cooperation Association is an independent non-profit body that was founded by a group of charitable professionals and volunteers in Biscay (Basque Country) in November 2012. In April 2019, it celebrated six years since it carried out its first charitable surgical operation on the island of Sal, Cape Verde, thanks to the doctors Koldo de Pérdigo and Luis Manuel Renedo. That was the start of what is today one of the most important medical services for the citizens of Cape Verde, and it has carried out around 900 medical consultations through the Charitable Doctors for Cape Verde programme.
To facilitate this work, since 2014, RIU Hotels has supported the implementation of the charitable projects that África Avanza runs by offering free accommodation and subsistence to the volunteers from the organisation who travel to Cape Verde. As a result, we feel very proud of everything the organisation has achieved over these years and we are particularly happy to be celebrating the fact that, in 2018, the average number of surgical interventions, consultations, reviews and referrals has increased.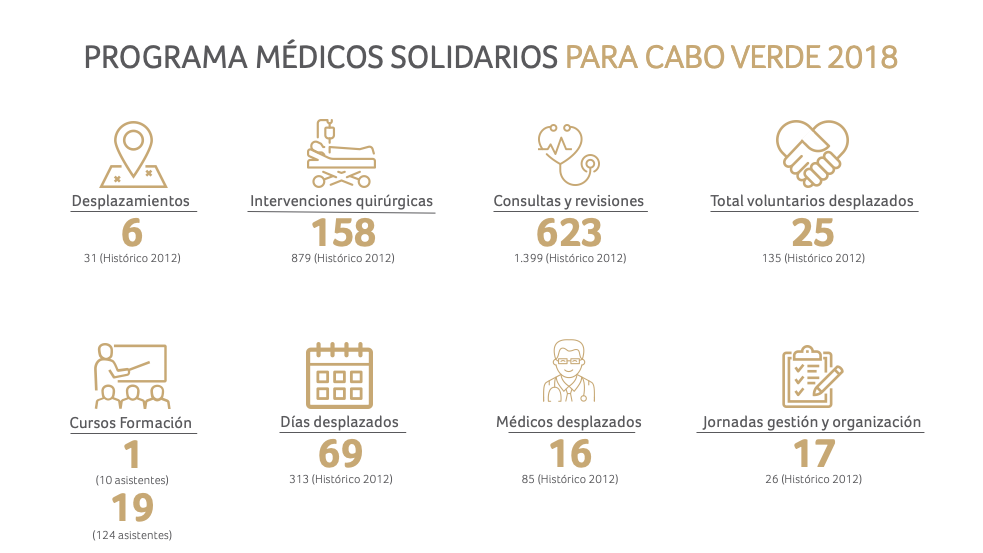 Thanks to the hard work of these volunteers and partner companies such as RIU Hotels, over these years, an effective contribution has been made to improve the health and quality of life of the inhabitants of Cape Verde. Waiting lists have reduced considerably, while avoiding patient transfers to hospitals on other islands as far as possible, with consequent savings for the families of the people affected.
In addition, thanks to the Charitable Doctors for Cape Verde programme, courses and training sessions have taken place in several areas, facilitating the distribution of practical knowledge and medical and surgical methods to the country's health professionals, which entails great benefits for their healthcare system.
In recognition of África Avanza's major altruistic effort in Cape Verde, it was awarded a badge of honour by the Municipal Council of Sal on 26 October 2018. It was an especially emotional day for all the volunteers because a posthumous award was granted to Dr Koldo de Pérdigo for his voluntary work in the country.
At RIU Hotels, we are very pleased with the results achieved over the course of these five years and we hope this partnership will continue for many years to come. This sort of action is essential in countries that are in the process of developing, but where there are still shortfalls in systems like healthcare which is of such primary importance to us.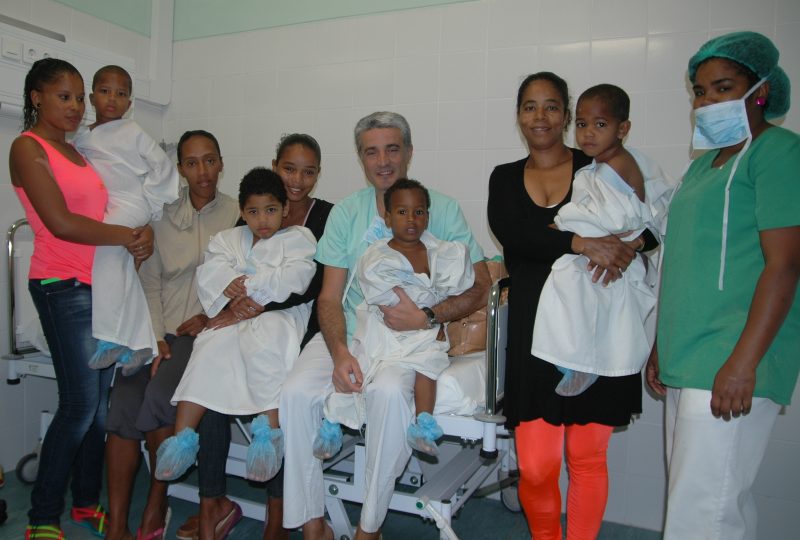 It is a source of great pride to the company's employees that the cooperating doctors stay at our hotels in Cape Verde during their missions, and that feeling grows stronger on seeing the improvement in results year after year.
At RIU Hotels we are committed to working to improve the surroundings of the destinations where we operate, by means of actions and partnerships like the one we have with África Avanza. In the Corporate Social Responsibility department, we are working to achieve compliance with the 2030 Agenda and its 17 Sustainable Development Objectives. With this sort of initiative, we are contributing to the achievement of SDOs 3 and 17, which cover good health and partnerships to achieve objectives, respectively.