Where can I stay in Formentera with RIU?
date_range 14 May, 2019
question_answer
Leave your thoughts
Formentera is one of those dream destinations that we have all marked down on our maps as a place to visit soon. We at RIU would encourage you to take the plunge and come to this charming little island full of idyllic spots to explore.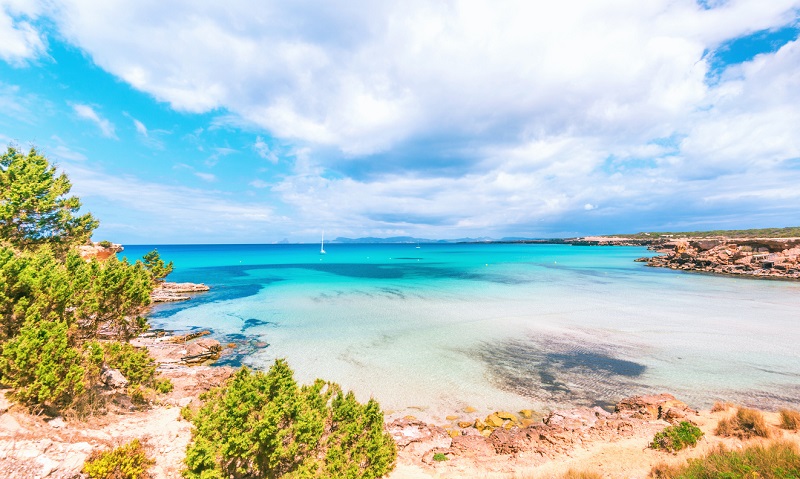 Where can you stay to enjoy this experience? The hotel Riu La Mola offers everything you need to get to know this exclusive paradise of green routes and endless beaches. To be in Formentera is to immerse yourself in calmness and breathe pure air. Interested?
What is the hotel Riu La Mola like?
Our only hotel on Formentera is a 4-star property offering half board accommodation. It is located right on the beach, the perfect spot for bathing in its famous waters. You can also take long walks, avoiding the waves that crash onto the fine sand that makes up the landscape.
This modern hotel is open during the summer season and has more than 300 fully equipped bedrooms designed to make your stay a truly wonderful experience.The warm colours of the rooms are sure to make you feel right at home.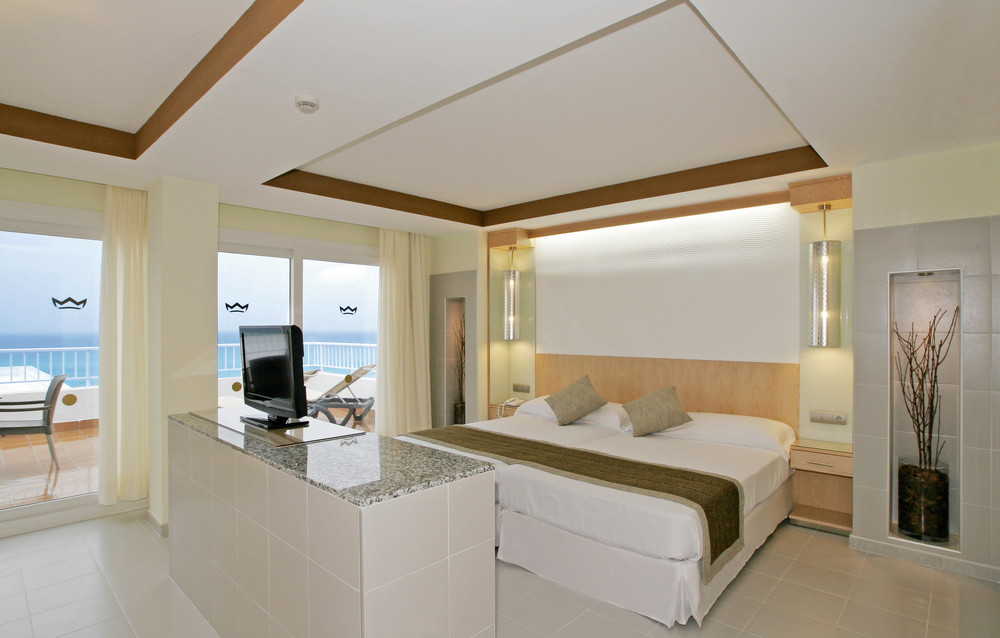 Facilities include two swimming pools, a jacuzzi and a gym designed to combine the objectives of relaxing and toning your body to the full. If you want to get a suntan, there are poolside sunbeds available.
How can you have fun with RIU in Formentera?
During your stay you can takle advantage of the daytime entertainment programme for adults and the chain's in-house brand of evening shows.  However, this hotel provides something really special with its Chill Out bar which offers magnificent vistas out to sea. It is a terrace from which you can watch the sunset from seven in the evening, while a DJ plays background music appropriate to the mood. Pure luxury!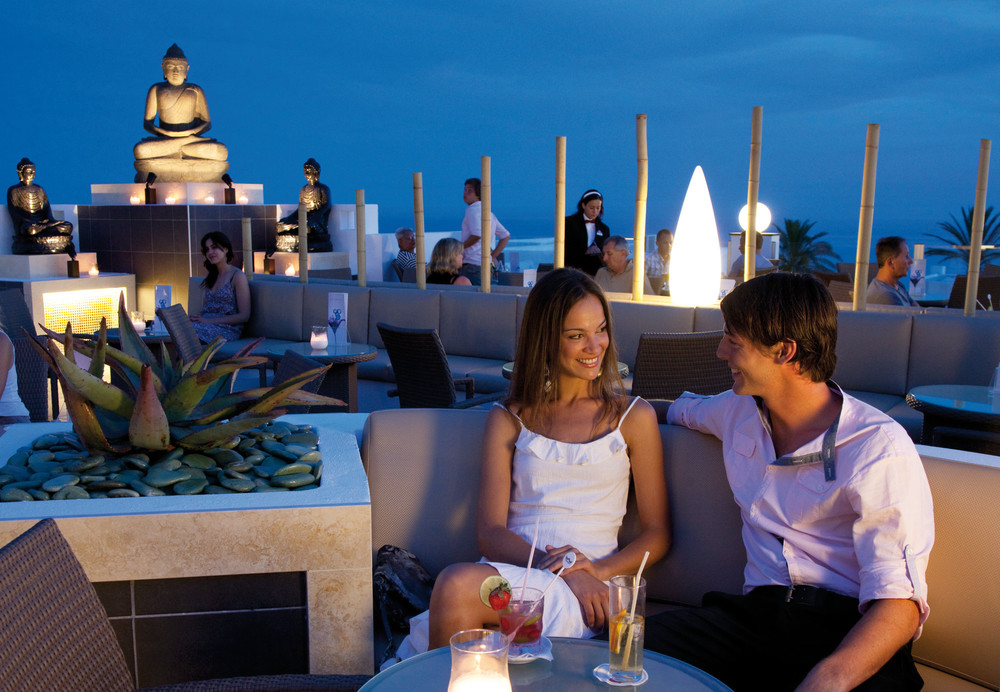 Additionally, the White Party is held around one of the hotel's two swimming pools every Wednesday. Be forewarned, you will need to include a white outfit when you pack so you can join this unique event.
The parties take place from 15 June onwards
How to you enjoy Formentera with children?
If you decide to come with your children, the hotel has dedicated various areas to their entertainment. One is the RiuLand kiddies club in which they will learn as well as having fun. They will enjoy lots of adventures and magical moments in the company of our entertainment staff and their new friends.
There is also a children's swimming pool to keep them cool! One thing is clear; they will not lack for entertainment options in that there is also a fully equipped play area where the youngsters will have endless fun.
What is there to see in Formentera?
The island has much to reveal which you will discover as you move around it. One unmissable landmark is the La Mola lighthouse. It is at the island's highest point on a clifftop 120 metres above the sea. Our advice is for you to stop, take a deep breath and drink in the magnificent view of the Mediterranean sea in all its splendour.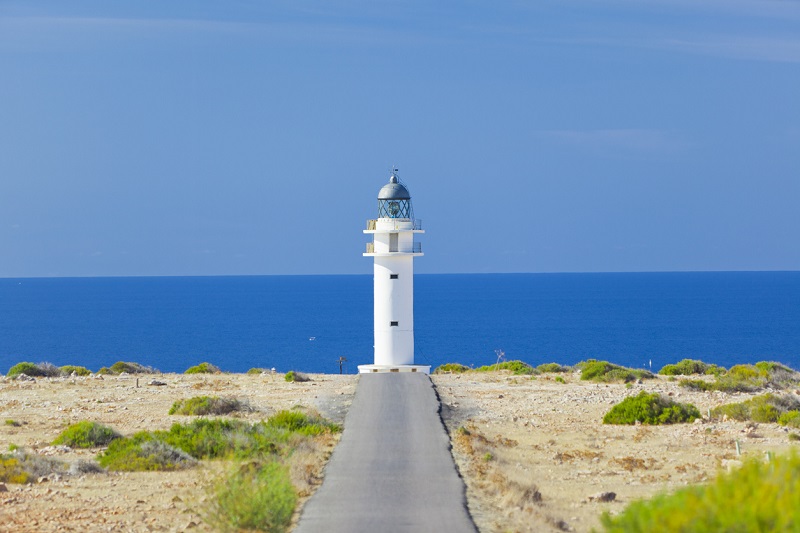 Speaking of views, the lookout point known as the Mirador de Formentera provides spectacular panoramic views of the island's entire landscape. If you also visit the lake known as "Estany Pudent" you will discover the source of the island's salt, an ideal place for taking a quiet stroll.
Before leaving, you must follow tradition and buy some souvenirs to remind you of this spectacular and privileged corner of the globe. Over the summer months you will come across an infinite number of artisan markets where you can buy goods designed and produced in the island's own workshops. Something genuinely local to take back with you!
These are just a few of our suggestions, because the island has so much more to offer, but we will leave it up to you to discover them. For our part, we will be waiting to welcome you with open arms to the hotel Riu La Mola where you will enjoy a memorable holiday in an unrivalled setting.