The best views? In Gran Canaria and at the Hotel Riu Vistamar
date_range 22 May, 2018
question_answer
Leave your thoughts
Comprised of a varied and almost limitless catalogue of microclimates and ecosystems, the island of Gran Canaria provides more than enough reasons to be considered a 'miniature continent'. The heavenly beaches of the coast contrast with the deep valleys and canyons of the interior, where the flora and environment are unparalleled. This much variety on a single island means that we can enjoy unique views from many points of the island. To help you do that, we suggest some of the viewpoints with the best views on Gran Canaria. You have to see them!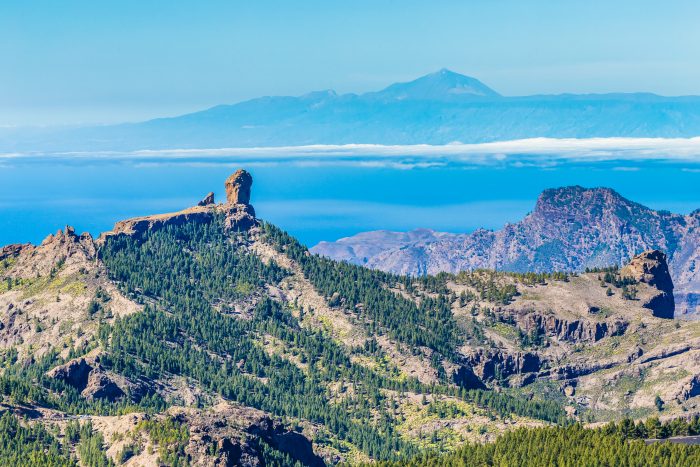 Viewpoint from…
The Hotel Riu Vistamar! Located on the top of a cliff, the views from any point of the hotel are spectacular. On clear days, there are breathtaking views of the peak of Teide on the neighbouring island of Tenerife. You have to see it!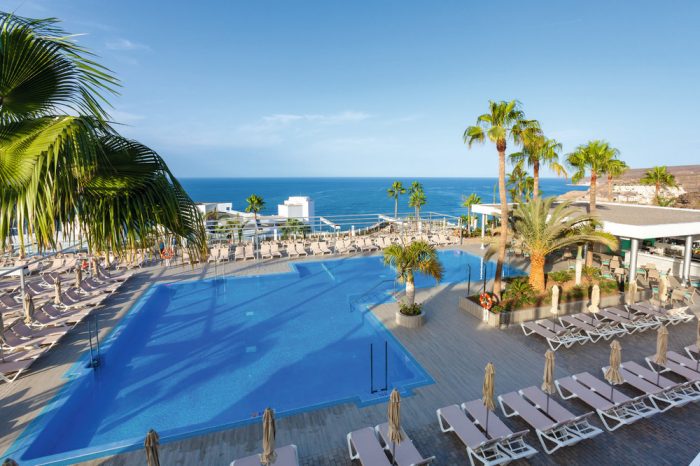 Degollada de Becerra Viewpoint
Situated in the centre of the island, this location gives us views of the remains of the ancient volcano that was the focal point of the island at one time. In the distance, you can see Roque Bentayga, a sacred place for the original inhabitants of Gran Canaria, while in the foreground we see the result of thousands of years of erosion and transformations of the earth.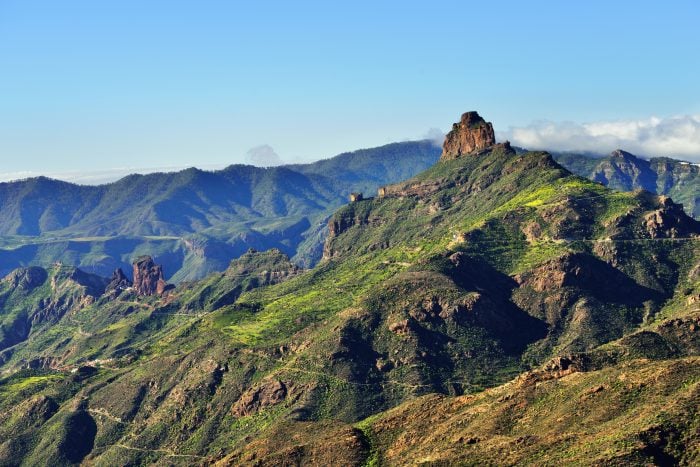 Mirador del Balcón
It is, literally, a natural balcony, a viewpoint that hangs from a cliff. Situated near the western tip of the island, it is located on top of a cliff that drops vertically to the Atlantic Ocean. You can clearly make out the 'dragon's tail' formed by the coastal cliffs and the zigzag contour of its peaks.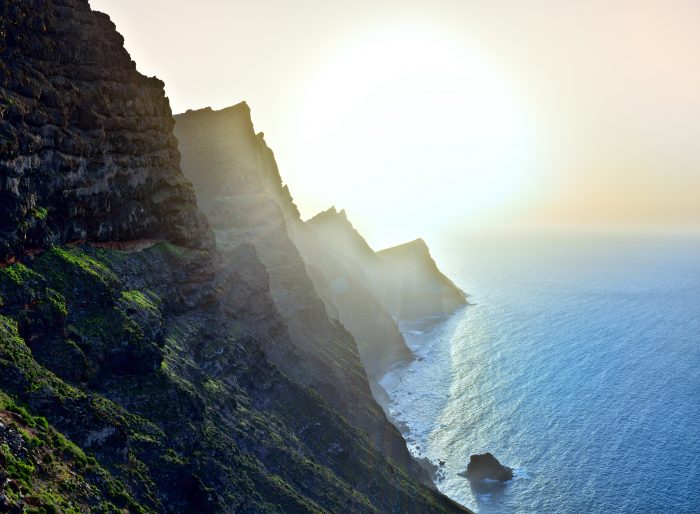 Viewpoint from the Maspalomas dunes
Without really being a viewpoint, the spectacular impression created by the sand against the backdrop of the Atlantic Ocean make the Maspalomas dunes a privileged place from which to take in the horizon… or take pictures. If you stay at the Riu Palace Maspalomas, it's all yours!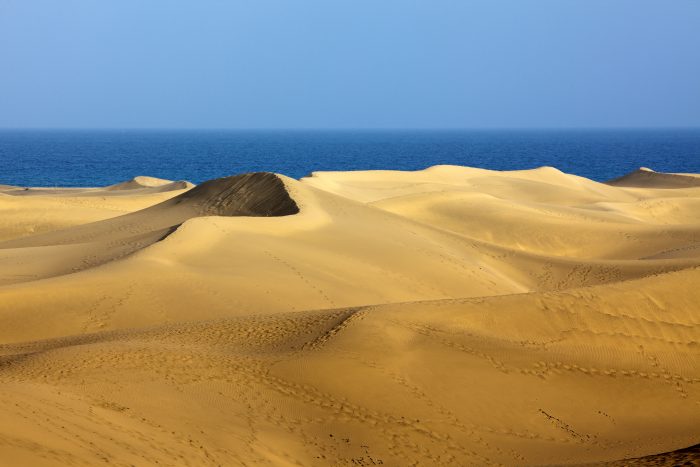 If you want to see lovely places from which to appreciate the grandeur of this 'miniature continent', you just have to pick a date to visit Gran Canaria and book now in one of our eight hotels on this island. To enjoy all these views, we recommend that you stay at the Hotel Riu Vistamar, where the 24-hour, all-inclusive service will be the perfect complement to your visit to Gran Canaria. Don't put it off!