The hotel Riu Playa Park is now ready to welcome you!
date_range 23 April, 2019
question_answer
18 Comments
Work on the new hotel Riu Playa Park is now finished! As we mentioned to you before, this hotel was completely demolished so that we could build a new property from scratch. The result is a new four-star complex that marks the next stage in the story of this marvellous hotel that we acquired in 1982. Would you like to see how it all turned out? Before showing you the final result, we want to show you what the entire process was like:
We are very happy with the spectacular transformation represented by the new hotel Riu Playa Park which now has a much more modern image aimed mainly at a family clientele. Due to its complete demolition, it is unrecognisable, and the new hotel is completely different to what it was before.
You can appreciate the new concept from the moment you arrive, entering a wide and modern space in pastel colours decorated with tasteful plants that provide a warm and welcoming atmosphere.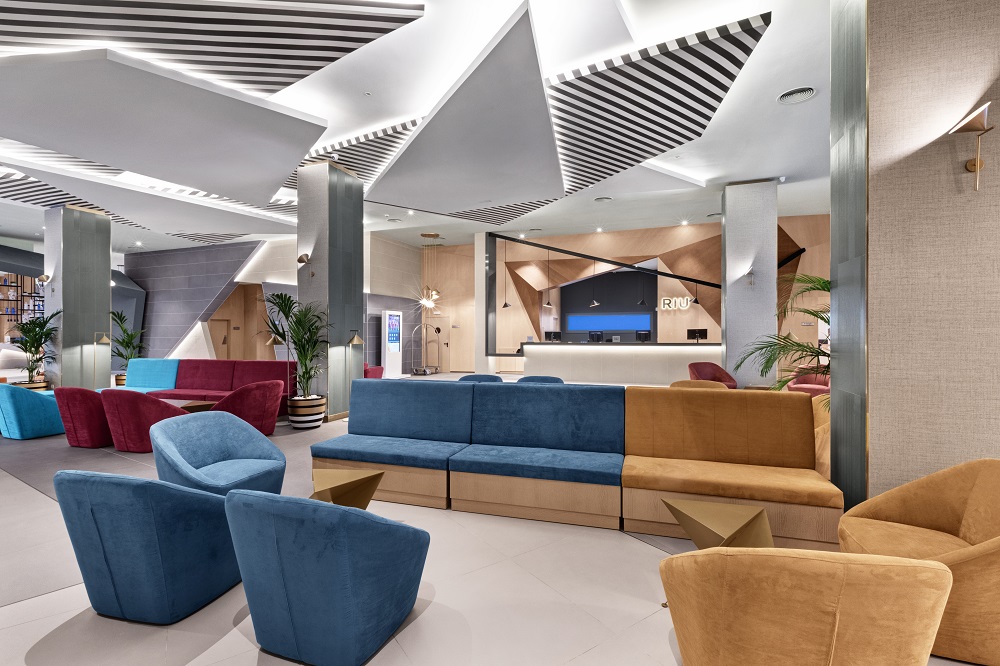 What are the new bedrooms like?
If you have been to this hotel before you just won't recognise it! There is a total of 475 bedrooms that are complete in every detail. They are spacious and their light, cheerful colours transmit freshness and tranquillity. What more could you ask for? The rebuild has left them with a much more modern but at the same time simple look. As a new feature, there are 17 bedrooms with their own private pool!
You will also have access to two swimming pools in the public areas: the main one with sunbeds built into the water itself and another heated pool.
What types of cuisine will be available?
If you decide on this hotel for your holidays you will benefit from our classic 24-hour all-inclusive service. The complex has a wide range of eating outlets designed to cover all possible tastes. Among the possibilities is the main buffet restaurant "Mallorca" serving Spanish and international cuisine and where there is also a themed menu twice a week.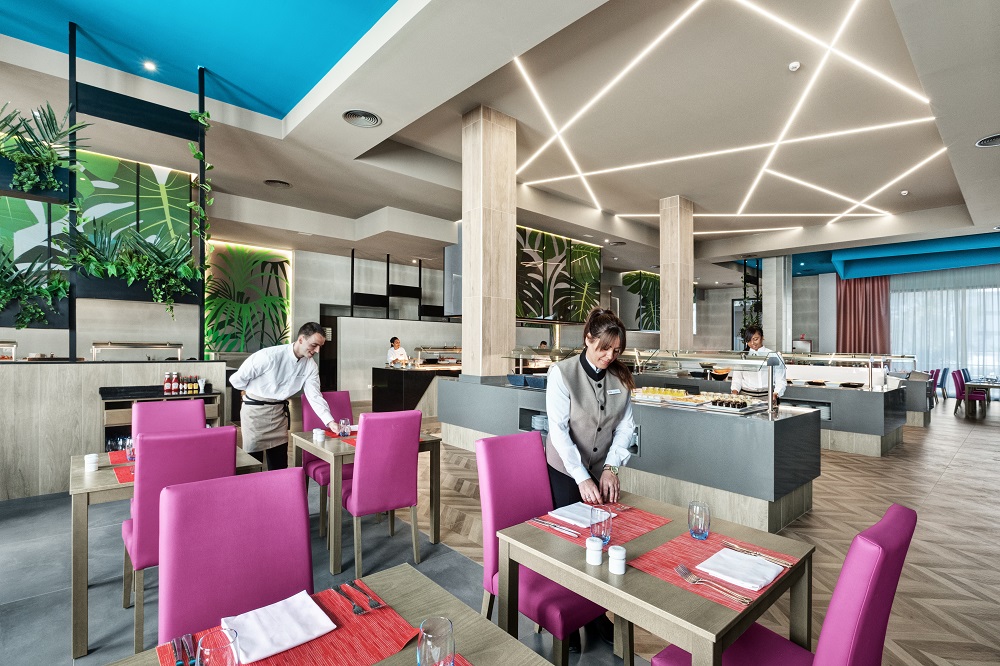 As an added attraction you can also go to our themed restaurant "Spices" which serves a variety of dinner menus throughout the week while snacks are served at the bar "Pepe's Food". Right next to it is the "Mediterráneo" Lobby Bar which also has a snack service and the swim-up bar "Cala Blava" serving your favourite drinks and cocktails while you take a refreshing dip in the pool. What luxury!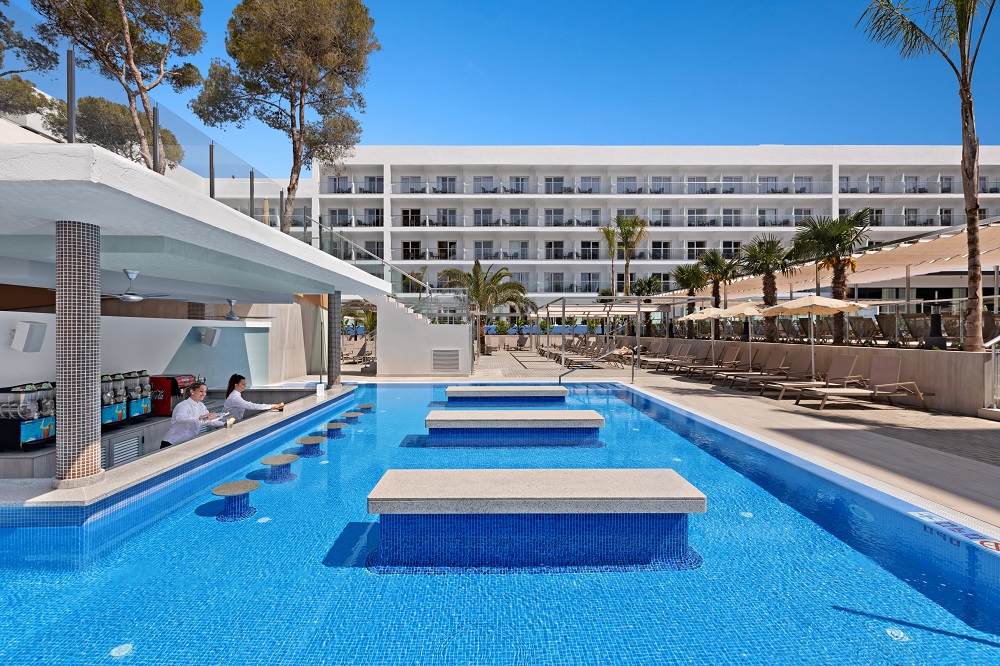 A spectacular result!
We are delighted with the final result of the Hotel Riu Playa Park, the aim of which was to refocus this marvellous property, something mentioned by Luis Riu when he explained in his recent post that "wedecided to demolish it to build a 4-star hotel with which we could attract a family-based clientele looking for a good hotel in an attractive location near the beach and with all services within easy reach" .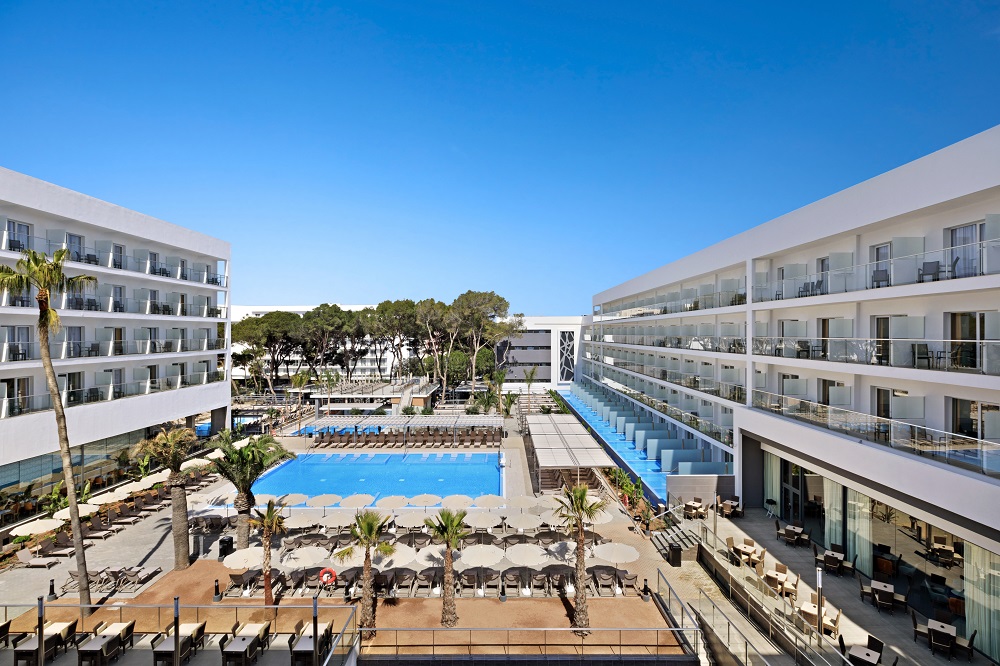 Its location is perfect for spending a few days with the family and visiting the beautiful island of Mallorca with its enchanting coves and villages. Don't miss it! Additionally, when you return to the hotel at night with your family you can enjoy the entertainment and shows put on by the hotel.
What do you think of the result? As you are aware, this year we are continuing with the renovation of our hotels, keeping abreast of the times and leaving everything perfect to meet your every need. We hope you will be among the first to take advantage of these marvellous facilities. Paradise waits you in Mallorca!