The Riu Palace Madeira and its elegance will win you over
date_range 19 June, 2018
question_answer
Leave your thoughts
Meticulously designed down to the smallest detail, the décor of the Riu Madeira has been captivating our customers for the last 15 years. Located on the lovely and remarkable island of Madeira, this sophisticated hotel offers its guests everything they need to enjoy relaxation and comfort to the utmost during their stay. And, it's located in a privileged spot with unique views. Care to join us?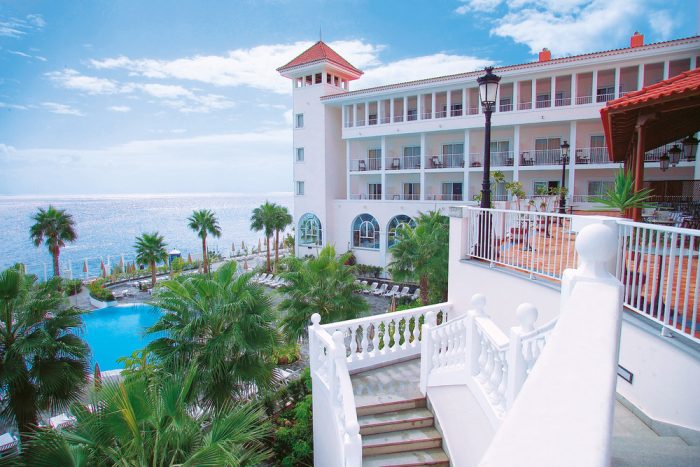 The majestic décor of the common areas of the hotel, as well as that of the restaurants and bars, is complemented by service that wins over our guests when they opt to see Madeira with us. From the outside, maintaining this line of elegance and sophistication, the impressive white colour of the Riu Madeira can be seen while bathing in the waters of the Gulf Stream.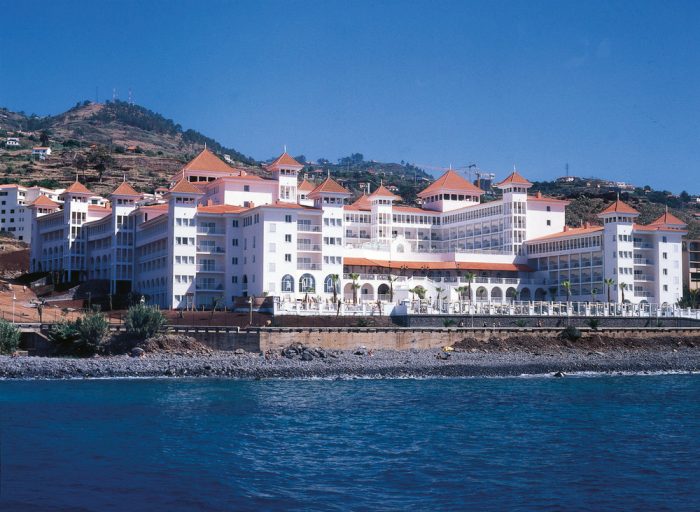 From its two outdoor swimming pools, besides cooling off during the hot, lazy summers of Madeira, you'll be able to enjoy panoramic views that are an authentic gift for the eyes. At the Riu Madeira, you'll also be able to take a dip in its indoor pool, which is heated during the mild winters of this Portuguese island.  Among the options this marvellous hotel has to offer, you have a sauna, a complete gym and a wellness and beauty centre with a variety of treatments.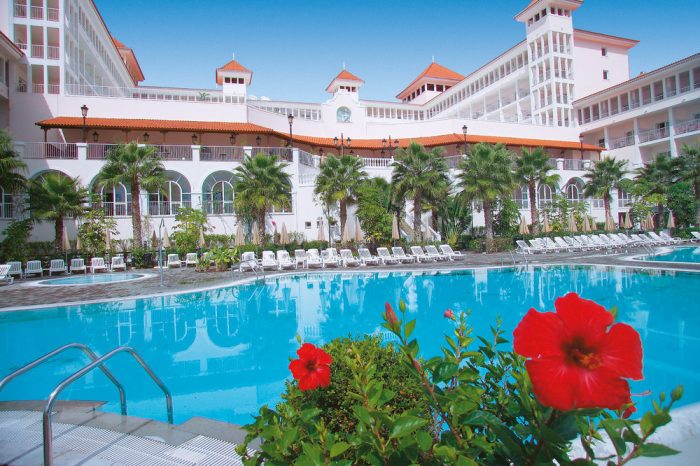 You'll start to notice the quality of the service of the hotel staff as soon as you arrive. A warm welcome by our staff will be the prelude to all that awaits you at the Riu Madeira. At the main restaurant and the poolside restaurant, which at night turns into the theme restaurant 'Brazilian Rodizio', our staff provides friendly service to our guests while they enjoy the best international dishes and show cooking. The varied daytime and evening entertainment, the two bars and the 382 rooms of the hotel, perfectly maintained and equipped complete the offer of a unique hotel.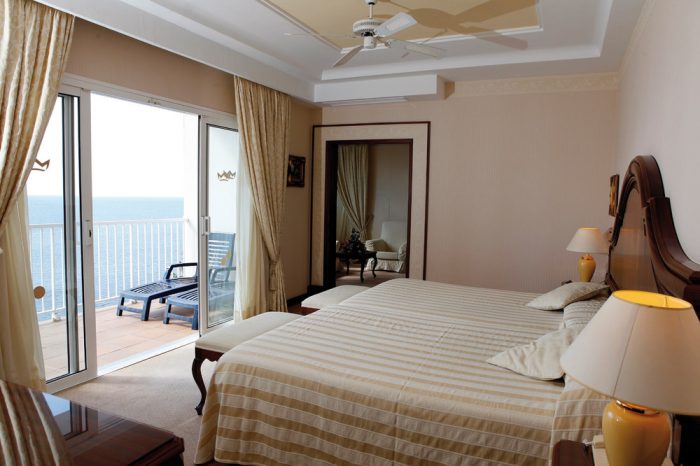 If you want to enjoy the exclusive service of RIU and you want to do it in a different destination, the Riu Madeira is your hotel. We've told you about how relaxing and beautiful this destination is, so now we want to invite you to visit this extraordinary island and see unique places as a guest of RIU Hotels. We'll take care of the rest. We're waiting for you!