We've now reopened all our hotels on the Pacific Ocean!
date_range 5 November, 2020
question_answer
Leave your thoughts
At RIU Hotels we are celebrating: we have managed to reopen all our hotels in the Pacific destinations! The opening of the Riu Playa Blanca in Panama joins our reopened hotels in Costa Rica and the Pacific coast of Mexico, which means we now have 10 hotels in the Pacific area in operation and ready to welcome our guests.
RIU currently has ten hotels open in the Pacific zone, in Mexico, Panama and Costa Rica.
The opening of the Riu Playa Blanca joins the seven hotels we already have open in the Mexican Pacific area (three in Los Cabos, three in Nayarit and one in Mazatlán) and the two locations which have been operating for several months in Guanacaste, Costa Rica.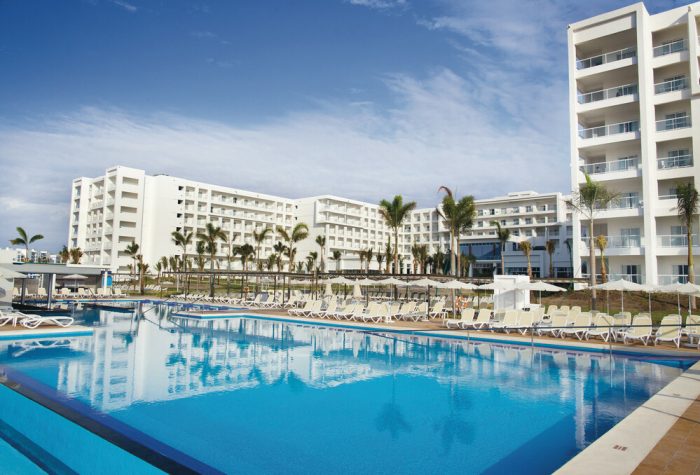 The Riu Playa Blanca reopens its doors applying all the health and hygiene protocols required by the Panamanian authorities and the hotel safety handbook for post-COVID, which details 17 protocols which will be followed meticulously on a global basis so that we can offer our guests and staff the highest levels of safety and hygiene. Since restarting operations, our objective has been clear: to offer a quality stay, as we have always done at RIU, with the highest standards of safety and well-being for our guests and personnel. We have thought of everything so that you can have a perfect holiday.
Enjoy a 5-star break at Hotel Riu Playa Blanca
The 573 rooms at the Riu Playa Blanca offer cool design in red and white to create a modern and inviting atmosphere. Among the different types of room, the larger rooms and family suites stand out. They are ideal for families with children who can enjoy the wonderful hotel gardens and pools which measure more that 28,000 square metres and make the most of the superb beachfront location. In addition, the hotel has three pools for adults and a fourth one just for our younger guests with slides and games, so they can have a great time.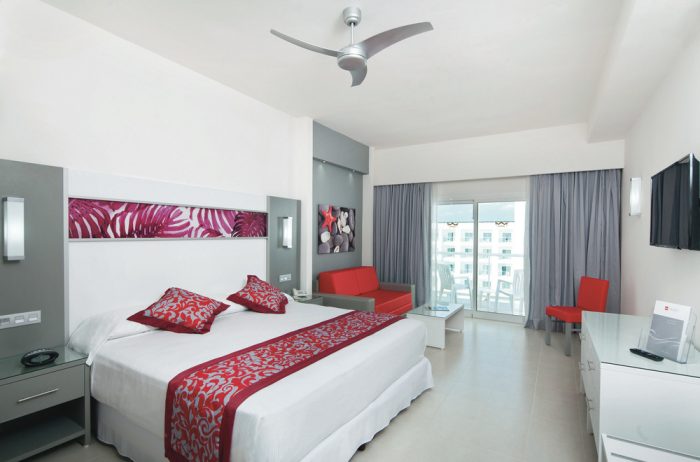 Panama is a lovely destination with full amenities. Its strategic geographic location has transformed the country into the air hub of the Americas and meeting point for business. Outstanding natural riches and long, beautiful beaches complement the cosmopolitan city. The Riu Playa Blanca is located in the coastal zone to the west of Panama called the "Arco Seco" because it has the best tropical climate in the country, with steady temperatures, balmy beaches, lots of sunshine and, as the name suggests, little rainfall. It is located close to the fishing village of Farallón, in the province of Coclé, just ninety minutes by car from Panama City and five kilometres from the new airport at Río Hato "Scarlett Martínez".
Think no further and book the Riu Playa Blanca for your next holiday – we're expecting you!