Where to travel in February with RIU?
date_range 27 January, 2022
question_answer
Leave your thoughts
Have you already set your goals for this year? If travelling to the Caribbean is one of them, we have the perfect destination for you! Aruba is a stunning paradise where you can enjoy a wide variety of natural landscapes. And best of all? There is also a wide variety of leisure options and water sports available!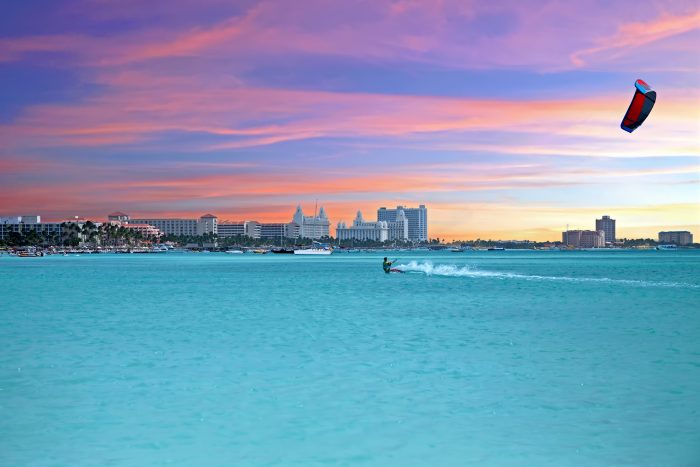 RIU has two elegant hotels in this dream destination located on an idyllic beachfront with 24-hour all-inclusive service: Riu Palace Aruba and Riu Palace Antillas.
Riu Palace Antillas
All the rooms in this luxurious 5-star hotel have just been renovated to give them a much more modern and contemporary look. If you are thinking of a romantic getaway with your partner, this Adults Only hotel is the ideal option with which to surprise your better half! You can choose from a total of 482 rooms designed so that you can enjoy an outstanding holiday in the heart of the Caribbean.
And that's not all! This incredible hotel also has five restaurants where you can enjoy romantic dinners and lunches: the main "Atlantis", the fusion "Krystal", the Italian "Rimini" and the two themed restaurants "Malmok" and "Palma Beach". It is just as important to indulge our stomachs as it is to pamper our minds and bodies, which is why this hotel offers an extensive daytime entertainment programme as well as activities like paddle surfing and snorkelling.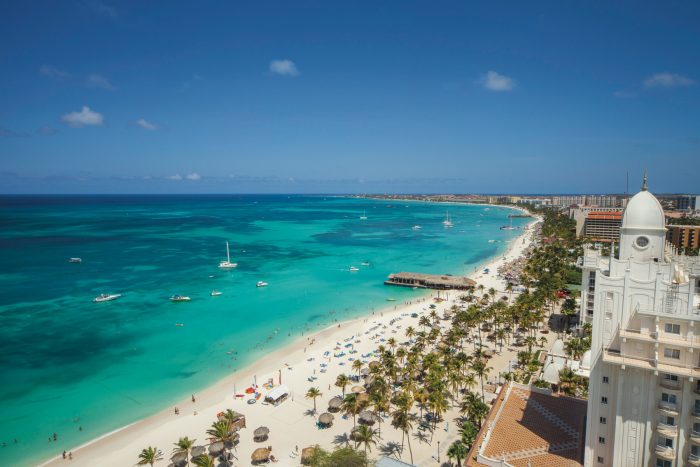 Riu Palace Aruba
Our second suggestion is the 5-star Riu Palace Aruba! It has 450 rooms that will provide you with all the necessary comforts to make you feel at home. And best of all? This sophisticated hotel has a total of five restaurants offering a wide range of gastronomic options designed to satisfy the most discerning palates: the main restaurant "Don Nicolás", the fusion style "Krystal", the Japanese "Sayuri", the Italian "Milano" and the "Nautilus" theme restaurant.
The outdoor facilities include three swimming pools where you can take a refreshing dip in the middle of paradise. One of these is designed to be enjoyed by the youngest members of the family. Of course, as well as offering you a unique location next to the beach where you can enjoy the water, entertainment for you and your loved ones is guaranteed during your stay at the hotel! Without a doubt, this hotel is the ideal choice for that family trip you talked about over your Christmas dinners.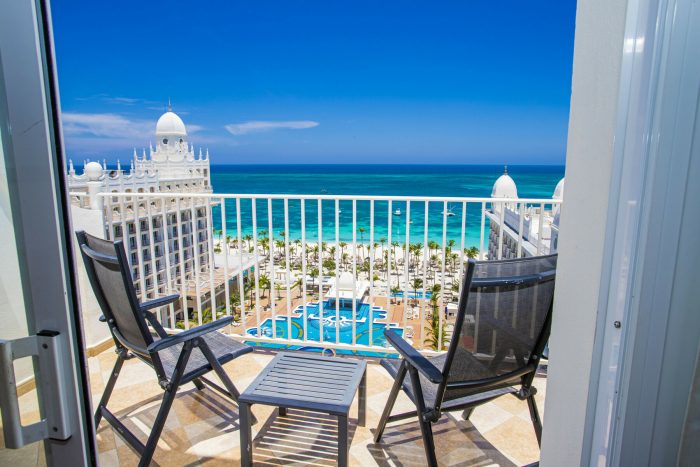 Of course, we recommend that you go out and discover the area around the hotels where you will find breathtaking landscapes and fabulous places to visit and where, in addition to sightseeing, you can enjoy a relaxing day.
We are looking forward to welcoming you to this paradise where you are sure to have an incredible holiday. All that remains to do is choose the hotel that best suits your needs and set off on your dream holiday. The Caribbean is waiting for you!