Where to travel in October?
date_range 14 September, 2023
question_answer
Leave your thoughts
They say patience is a virtue. After months of waiting calmly, listening while your coworkers and friends told you anecdotes about their days off, that long-awaited moment has finally arrived: you're going on holiday! What better way to make the most of it than exploring an exotic destination on one of the world's least known continents. Today we suggest you enjoy the island of hakuna matata: Zanzibar.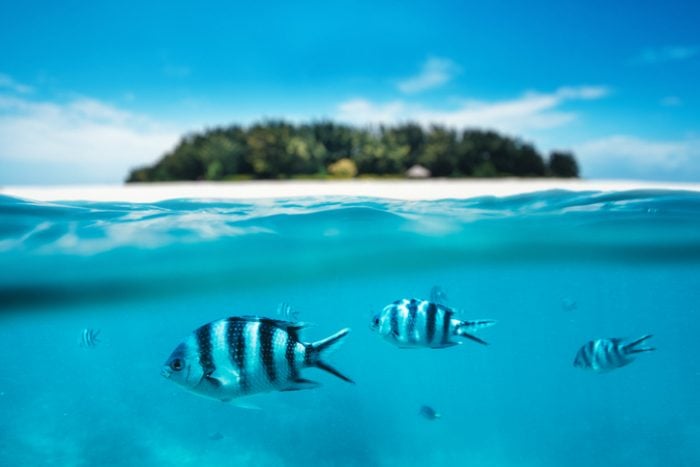 What to see in Zanzibar during your stay?
Zanzibar, also known as the Spice Island, is a Tanzanian archipelago lying in the middle of the Indian Ocean, 25 kilometres off the coast. Birthplace of Queen's legendary lead singer, Freddy Mercury, it's a natural paradise where getting lost in the lush vegetation is a real treat.
A good starting point is Mnemba Island. This atoll is like a gigantic open-air aquarium and is regularly visited by turtles and dolphins. All these ingredients make this nature reserve an ideal place for snorkelling and scuba diving enthusiasts, who can enjoy the countless marine species and coral reefs that this marvellous spot has to offer.
If diving to the bottom of the ocean is not your thing, you don't have to worry. In other areas of the island, such as Menai Bay, you can enjoy the crystal-clear turquoise waters on a dhow, the Arabian sailing boat typical of the area and once used by fishermen to transport goods.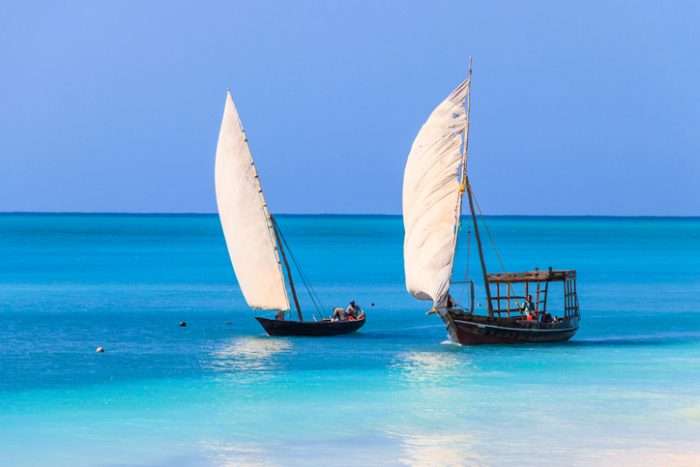 Zanzibar's beauty lies not only in its attractive seabed, it is also an earthly paradise. If you want to experience nature at its purest, we recommend you dive into the Jozani Forest. This is a national park surrounded by tropical wildlife, where you'll meet its most illustrious guest, the red colobus monkey, an endangered species not found anywhere else in the world.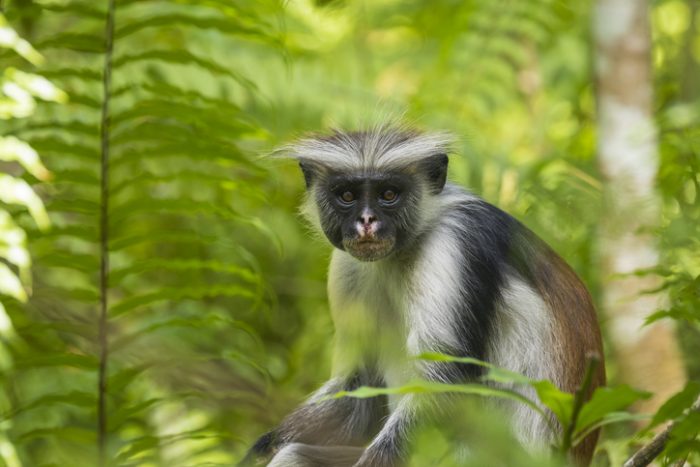 In the capital of the archipelago, Zanzibar City, you can soak up the history and culture of the area by visiting Stone Town, the old quarter of the metropolis. Declared a UNESCO World Heritage Site, visitors will be able to see the legacy that the various African, Portuguese, Persian, Muslim and English civilisations have left behind, making it a culturally rich place thanks to the influx of so many different cultures. The Sultan's Palace, the Slave market, the old fort and the city's cathedral are just some of the places of interest. Another must-see is the Darajani market, where you can breathe in the gentle aroma of spices such as vanilla, nutmeg and cloves.
From Stone Town you can get a boat to Changgu Island, also known as Prison Island. This site was once a slave prison, although later it became a quarantine centre for yellow fever patients, and today it is a piece of history waiting to be discovered.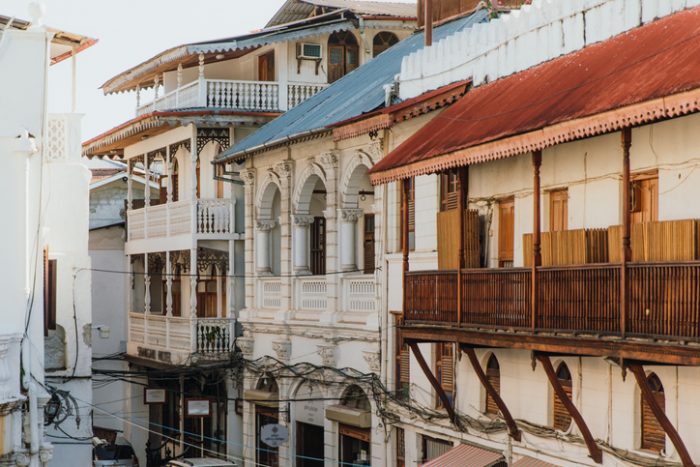 Where to stay in Zanzibar?
In the north of the island is the idyllic Nungwi Beach, home to golden sand, with spectacular blues and greens tinting the sea and palm trees providing shade for the locals. You can also find a variety of souvenirs and handicrafts at the local Maasai markets.
In this heavenly location, RIU Hotels & Resorts offers you two very different options where you can stay during your getaway in search of adventure and relaxation. The Riu Jambo , a four-star all-inclusive hotel with 461 rooms, is an ideal place to unwind. The hotel has a wide range of culinary options, including several à la carte restaurants, located in a stilt house overlooking the sea, where you can enjoy the beauty of the sunsets.
A few metres away is the five-star Riu Palace Zanzibar, recommended for adults only. Its 236 rooms are designed so that you and your partner or friends can enjoy a few well-deserved days of absolute relaxation, taking advantage of the extensive all-inclusive service and the various swimming pools available at the resort.
If you still haven't chosen your destination, come with us to enjoy this corner of the world that is sure to make an impression on you. We are waiting for you!