At RIU we're committed to the environment and wildlife protection
date_range 3 June, 2016
question_answer
Leave your thoughts
June 5th is World Environment Day! This is a special day declared by the United Nations to promote protection of our planet internationally, and at RIU we want to call people to action. Each year it is organised around a theme of special concern related to the environment. The theme this year is the illegal wildlife trade, under the slogan "Go Wild for Life". This reminds us that we should be aware of all the species threatened with extinction and take measures to help protect them.
To do our part, at RIU Hotels & Resorts, we've launched a campaign for our hotels to organise a variety of activities to celebrate it:
Workshops, contests and games like the ones we'll tell you about below.
We've hung up posters explaining to guests how they can help us take care of and protect wildlife.
We've also taken up a collection for a local environmental cause.
At RIU, we want to make everyone aware of this serious problem, no matter how young they are. So, in addition to holding diverse activities that we'll describe at the end of the post, we've created a game so that young children can have fun while gaining awareness and learning: JungleLand. Until now, only the RiuLand activity leaders at hotels in Spain had this game, but we hope it will reach all our hotels soon.
The game consists of markers depicting different animal species—like the green turtle, the Iberian lynx, or the golden toad—and two boards: one of them is a world map and the other has a series of boxes for players to advance through. The young players have to correctly guess some of the characteristics of the animals that inhabit the zones where our hotels are located: which country they live in, and their weight, length, and—most importantly—their conservation status (threatened, extinct, endangered, etc.). This game will help them learn while becoming aware of an important reality.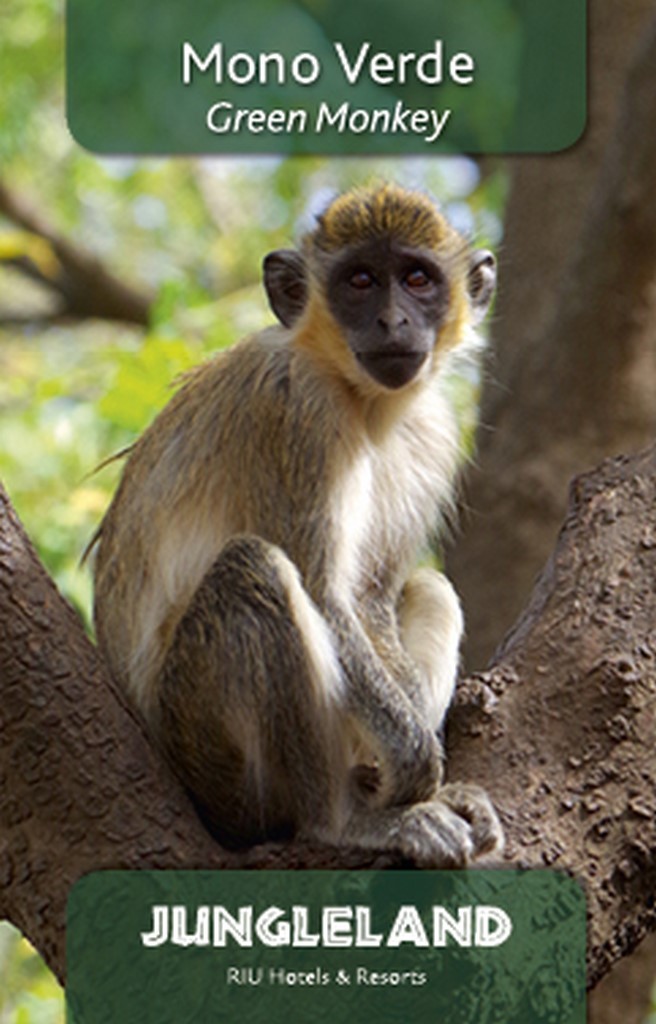 Lastly, we'd like to tell you that for some time we've been cooperating with two NGOs in Cape Verde: PROJETO BIODIVERSIDADE and BIOS CV (Bios Cabo Verde). We should all be concerned about the environment, take care of it, and protect it to guarantee a more sustainable future.